For an individual to consume YouTube videos, the YouTube application has allowed individuals to have full reign on being able to view, like, favorite, and more. You can even manage your playlists and more. However, in the department of YouTube creators, the pickings and features were slim. You might be able to respond to comments, but that's really it.
Update: Youtube is retiring its built-in video editor in September 2017. This is a very basic editor as it offers functionalities like sounds, titles, and transitions. Google decided to kill it due to the limited usage, they also suggested using third-party softwares. Filmora offers you an ultimate guide to YouTube video editing tools.
That has changed, however, with the creation of the YouTube Creator Studio application for iOS and Android. Finally, YouTube creators can make more adjustments to their uploaded videos and find out their performance. Let's take a brief look at the application and how it benefits you as a YouTube creator.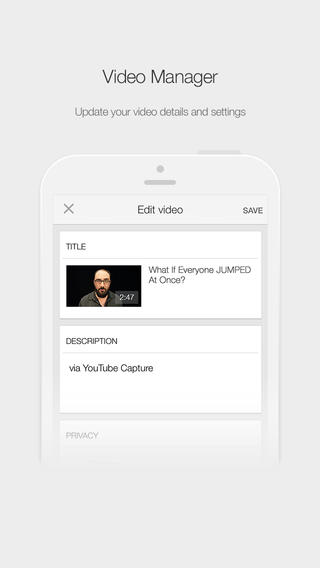 Firstly, in the YouTube Creator Studio application, users are able to keep up with the statistics of their videos.  You can see realtime video views, the number of thumbs up and down, the video's comments, and more. In comments, there are features that allow you to have full comment moderation control. With analytics, you can see the trend of video views over a course of a week, month, three months, a year, and overall. In terms of video creation, you can edit titles, the description, tags, and more.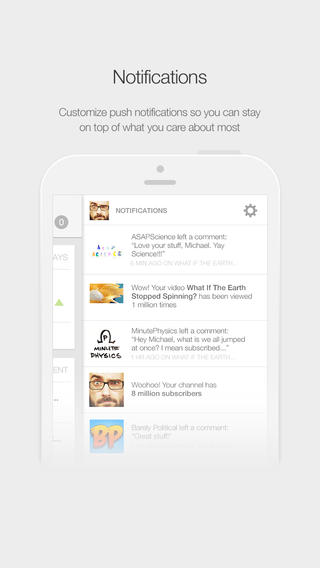 To help you manage your videos on the go, the new YouTube Creator Studio app lets you see analytics, manage your videos and more. The app is available now on Android and launching on iOS in coming weeks and you'll see some redesign of the Creator Studio on desktop too. – YouTube's Official Creator Blog
Secondly, with YouTube Capture built-in to the application, you are able to upload videos with 40 or 60 fps. Also, as a way of benefiting the continued creative inspiration for YouTube content creators, there is a beta feature known as "Tip Jar". This feature allows users to give money to YouTube Partners, individuals who are able to make money from video views and engagement through the placement of advertisements in the video. If you are going to make use of YouTube Creator, chances are you are or at least know who a YouTube partner is.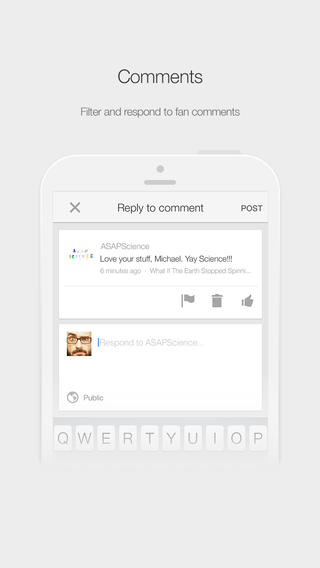 Tip Jar, as you can see, is a feature for the audience, not necessarily creators funding other creators. Because of this, it is evident that there are a couple of feature in the YouTube Creator application that is geared toward viewers as well. For example, there is also an upcoming feature of YouTube Creator app that allows individuals to contribute to video translations, through crowdsourcing  video translations. Other creator features include Creator Credits, allowing content creators to annotate other channels they are collaborating with, allowing viewers to click and view their profile.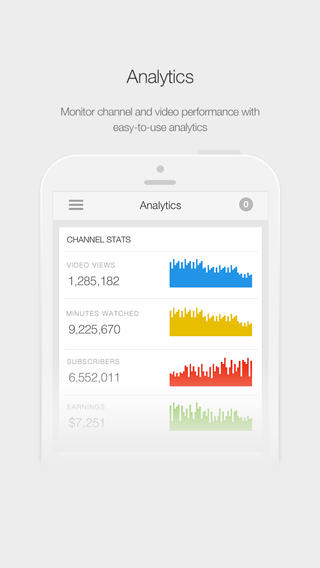 As you can see, through the various partnerships and application creations that YouTube is doing, they are working toward making a great playing field for content creators on YouTube. The most recent partnership with SiriusXM also shows that music creators are being pulled to YouTube to create some great content. In the end, this does benefit Google, with the ability to get their share of advertising revenue also earned by content creators. Let us know in the comments below on what you think about YouTube's latest application creation.
YouTube Creator App is available now for iOS and Android.
Disclosure: We might earn commission from qualifying purchases. The commission help keep the rest of my content free, so thank you!