What happens when you add NextDoor's local experience, coupled up with Reddit's discussions with a Discord-like audio chat? You get Relevnt, an open audio-chat app available both on the Play Store and App Store. Their development team has a previous senior developer for the Whisper App and the board of directors features the founder of Yikyak, a previous social media app designed for anonymity.
Their specialization is for local individuals to join communities, or 'Vibes' as Relevnt refers to them as, based on their interests and discuss with audio chat. You can join any you want and if one is not found, you can create your own Vibe and invite your locals with similar interests to join and chat. Their website advertises the creation of a Vibe for your podcast channel which would be a really neat idea for all you podcasters out there.
On their website, Relevnt shows a comparison between them and the other social sites out there.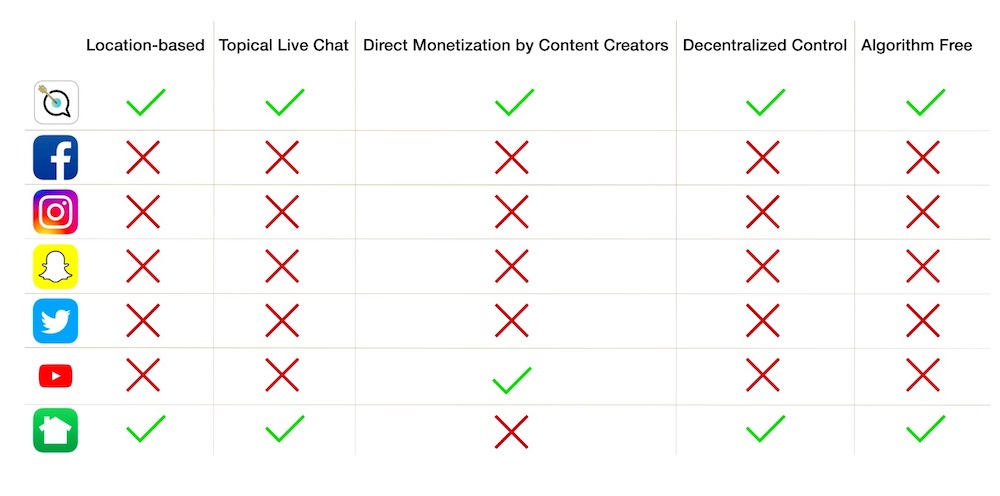 Getting Started
The Relevnt app can be found both on the App Store and Play Store and is very easy to setup and start using the app. Reviews were positive on the App Store, getting a 4.8 on 94 reviews while the Play Store had less ratings with a 3.7 rating. The support seemed to be active among these reviews trying to assist their users with any issues.
I installed the app on my iPhone and their user creation was simple. Add your username, email and a password (make sure to create a secure password!) You also were able to continue as a guest. I checked this option out and saw you were able to view and interact with the different Vibes. You did lose the ability to save however. I would recommend creating an account as the process is easy, and you aren't giving out too much personal information.
User Interface
The interface is quite nice and easy to navigate around the app. The design was so nice, it even won an award for best designed interface. The app is separated into three different tabs, your Vibes, and the first one is labelled as 'My Vibes'. This shows you all the vibes you have joined. This tab contains your account information. Here you can find followers, who you are following, any Vibes you host and your settings. In addition, you can find a calendar for upcoming events and notifications. These notifications are usually when you join a Vibe or get direct messages.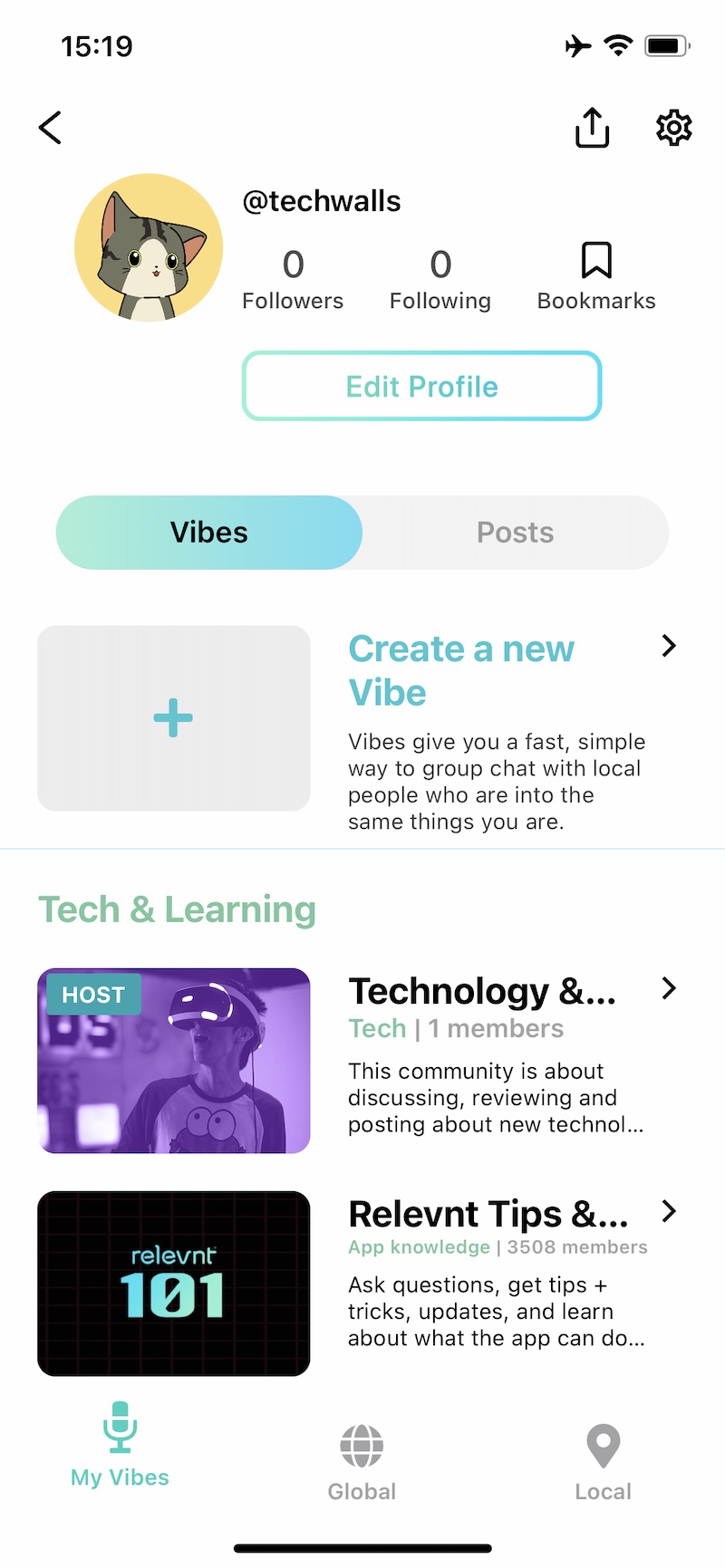 By default, Relevnt joins you to their 'Tip and Tricks' which helps you navigate the app and ask questions. I joined two Vibes to start off with, and those are my two favorite things; NFL and tech talk. I saw people discussing football, one user posting information about Google acquiring Fitbit and much more.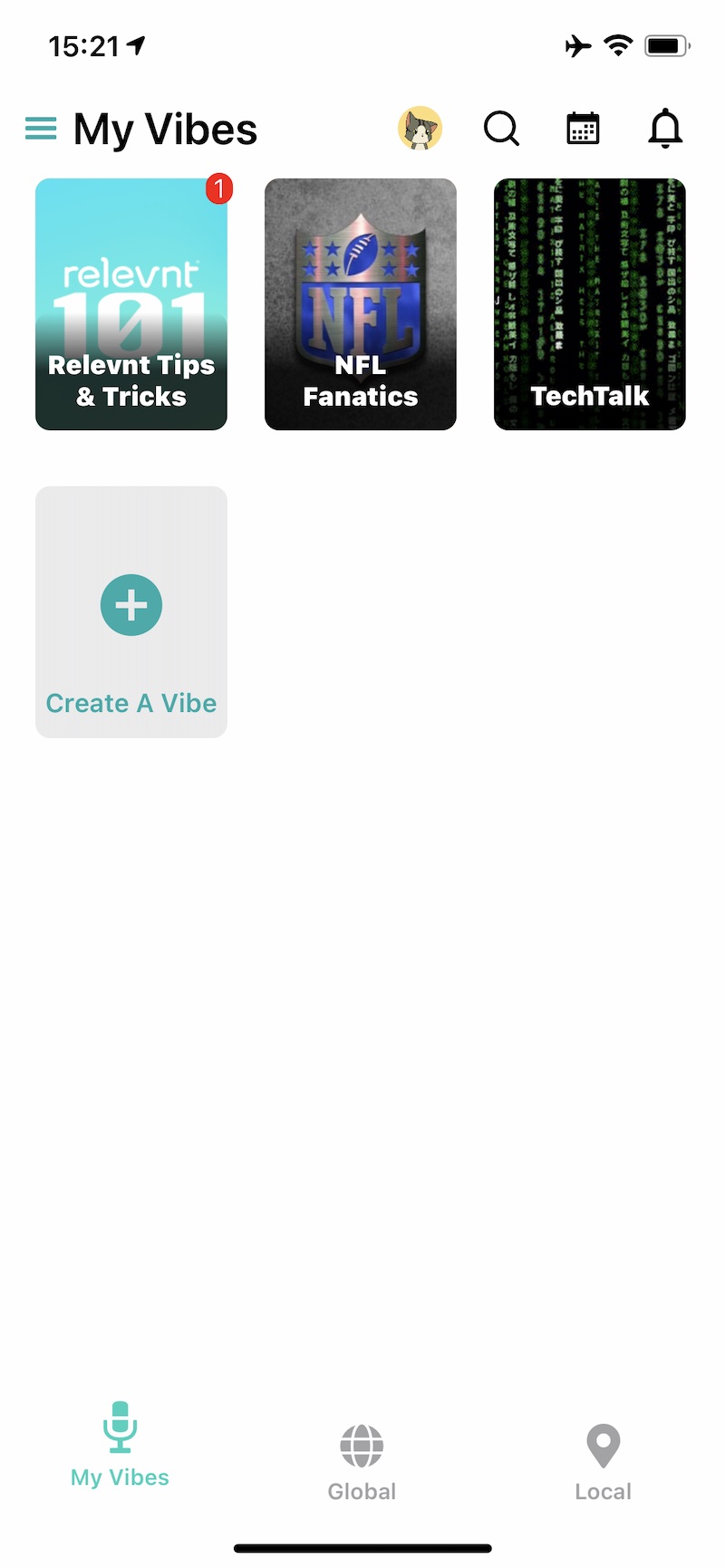 The other two different sections separate your global Vibes and your local Vibes. The app is featured on the localized Vibes, but you can also view global ones as well. This helps to reach out to more users from other areas. My local area didn't have any communities yet, so I created a local technology one. I made this as sort of a reviews, tips & tricks Vibe. I plan on getting some of my friends and other enthusiasts near me to join.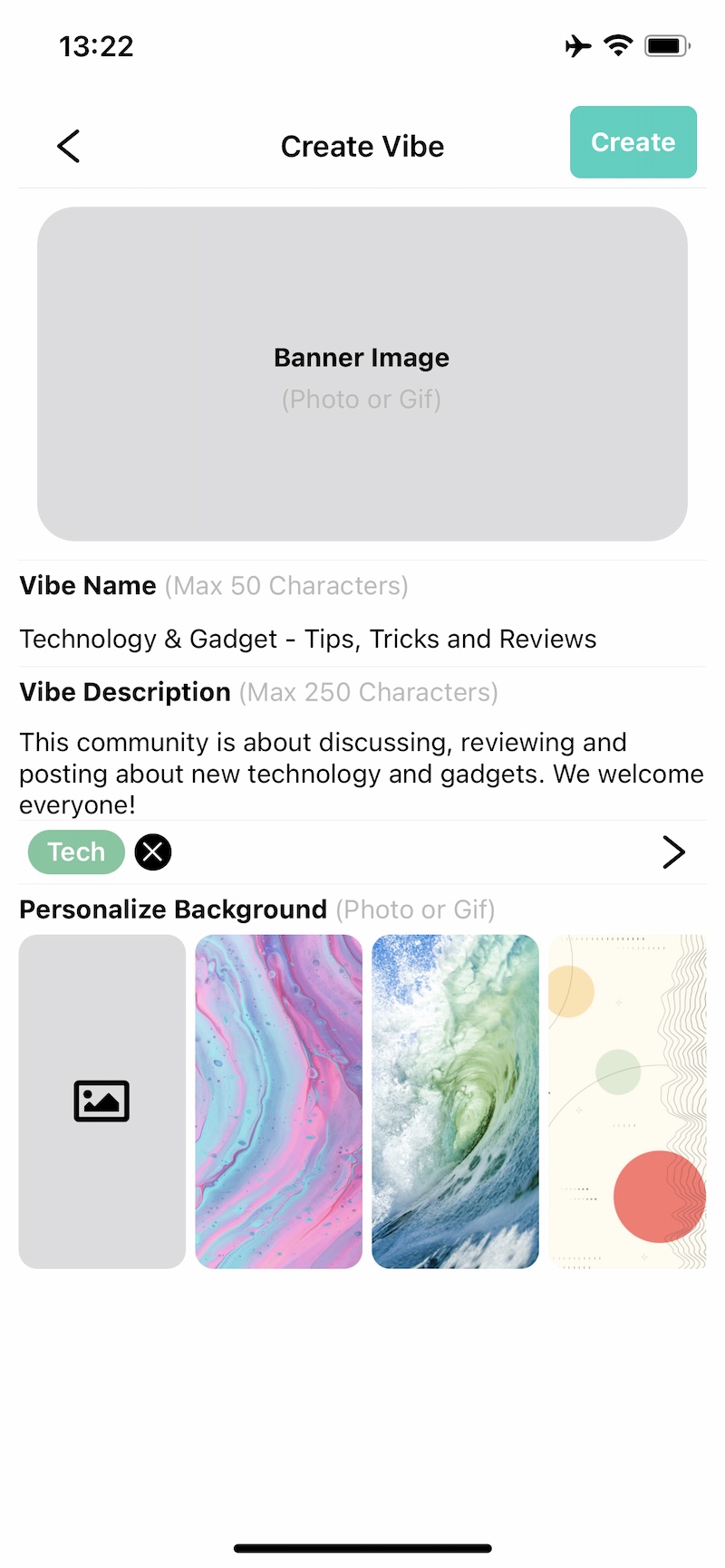 College Campus
Relevnt is also branching out to colleges in the Florida Area with something they call a 'Vibe Squad'. These squads are currently as the following colleges, UNC at Chapel Hill, University of North Florida, Jacksonville University, Florida State College at Jacksonville and Flagler College. The members of the Vibe Squads will be tasked with exposing Relevnt to their classmates and other people in the area. The benefits and more details can be found on the website.
First Impression
I really like the idea of this social app. I enjoyed the different communities that you can join, the idea of having local interests as other people around me. I haven't used the app that long to notice any bugs or issues but a good sign as I didn't experience any. Not having local Vibes around me wasn't a negative as I don't live in a heavily populated. I noticed in my state's capitol there was many local communities to join. I believe this is a great app and I hope more people start joining into conversations. Let us know if you have any interest in joining down below!
Disclosure: We might earn commission from qualifying purchases. The commission help keep the rest of my content free, so thank you!