Since it's the time for Christmas, people are buying stuff for themselves and families so if anyone whom you want to gift something owns a Samsung Galaxy Tab 10.1 then you should check this review out as this might the gift you want to give.
Well, the eWonder case is a rechargeable Wireless Bluetooth Keyboard Leather case. You can use this case on both Tab 1 and Tab 2.
Before we start the review let's check out some main features of this case and we will discuss them below one by one:
It comes with Bluetooth 3.0 built-in.
Material of the case is PU leather
It has got built-in rechargeable 450 mAh battery
10 meters working range.
3-4 hours of charging time and standby time of 32 hours.
Supports USB charging.
Energy saving sleep mode.
Design and Material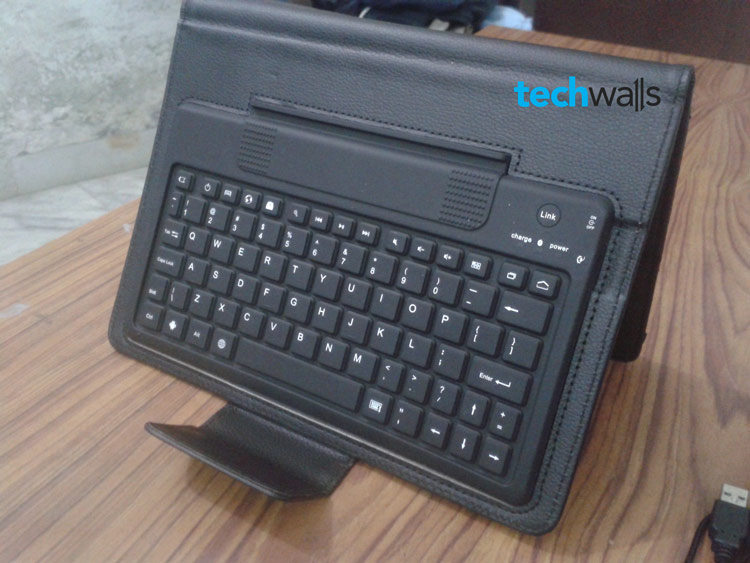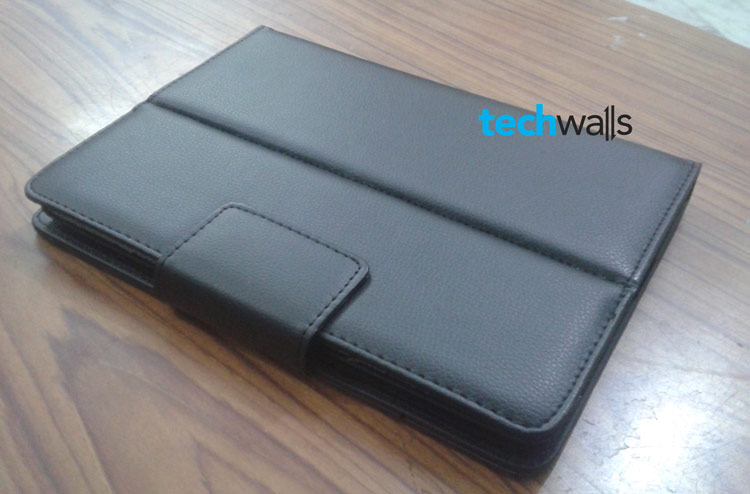 Now first of all let's talk about design. Case is made up of PU leather material which seems premium to see and even on touch. Magnetic lock works great and even the cuttings for front facing camera and other ports are great.  There is enough opening for volume rocker too. I think that this case passes in this department and scores great points. Only place where I am little worried is the support for tablet as it is pretty easy for the tab to slip out from the above.
Keyboard Material and Functionality
As far as keyboard is concerned it again feels premium to see and feel. Keyboards are really soft to touch. There is almost every button present in keyboard such as Menu, Home, Back, and Volume up/Down so that you no need to touch your tablet again.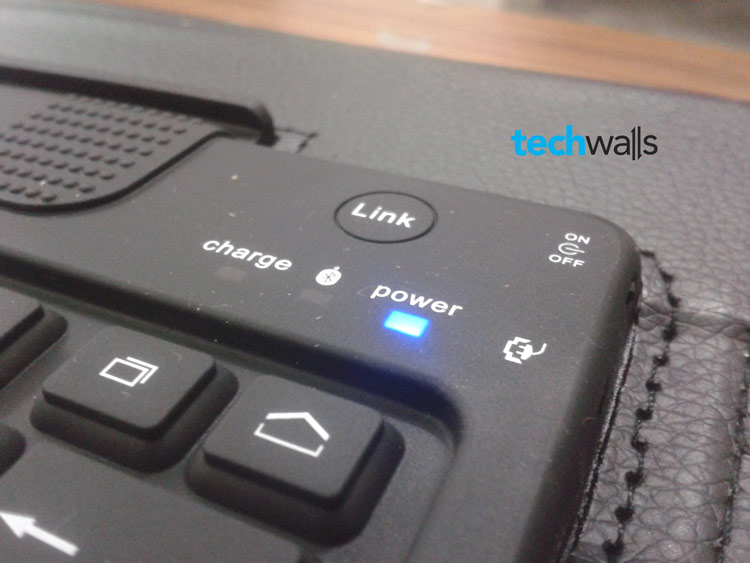 Keyboard Typing Experience
Typing experience was not too great on this tablet due to soft buttons as they are not really suitable for fast typing. Though there is no problem in minimal typing but as soon as you switch to hard core one it becomes really hard to write without any errors. So I am not to impressed with Keyboard buttons.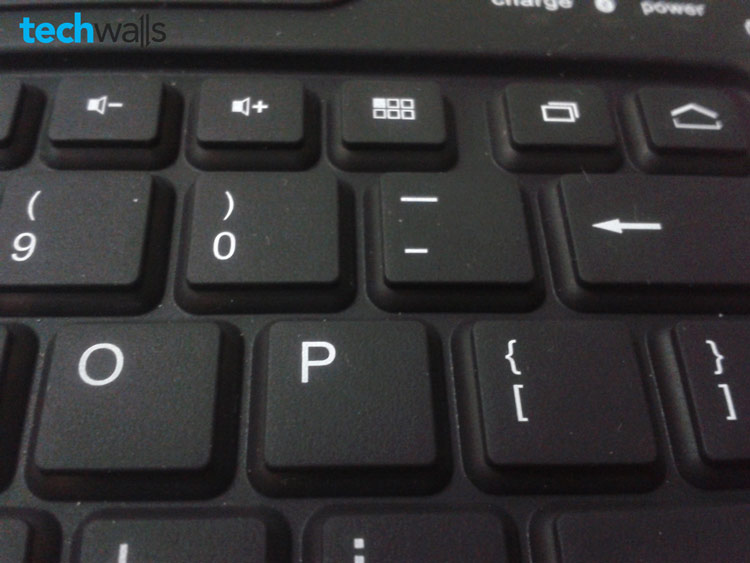 Battery and Connectivity
This is the most important part of the review as anyone would be really interested to know the battery life and connectivity option one has. As far as connectivity is concerned you get Bluetooth 3.0 for wireless connectivity and it does hold up well from a distance too. You are provided with USB cables too in case you want charge it or connect it wireless.
Now coming to the battery life, this case is powered by 450 mAh battery. As said this tablet has standby time of 32 hours and we think it is better than that as it's been more than week we have been using it and we didn't charged it once. According to company it takes 3-4 hours to charge it fully and they are pretty accurate too as it took us 3.20 hours to charge it (for checking purpose).
Final Verdict
Coming to the final verdict, I think it is one of the beautifully made Bluetooth case with in case battery backup but it doesn't holds up its main purpose well for which it is made i.e. typing as it is really hard to type a whole essay on it. But it all depends on how much you type so take that point into mind.
It comes for $36.30 and we think they are not much than what it offers so if you like to buy it go ahead and click on the link below.
You can get this case for around $29 on Amazon and yeah with free shipping.
Disclosure: As an Amazon Associate, I earn from qualifying purchases. The commission help keep the rest of my content free, so thank you!