The widening horizon of the internet is creating new opportunities every single day. From selling books to buying houses online, there is nothing that cannot be done via the internet. The correct use of this growing network can help people to change their lives almost immediately. All they need is a right track to follow so that internet can seal the deal for them.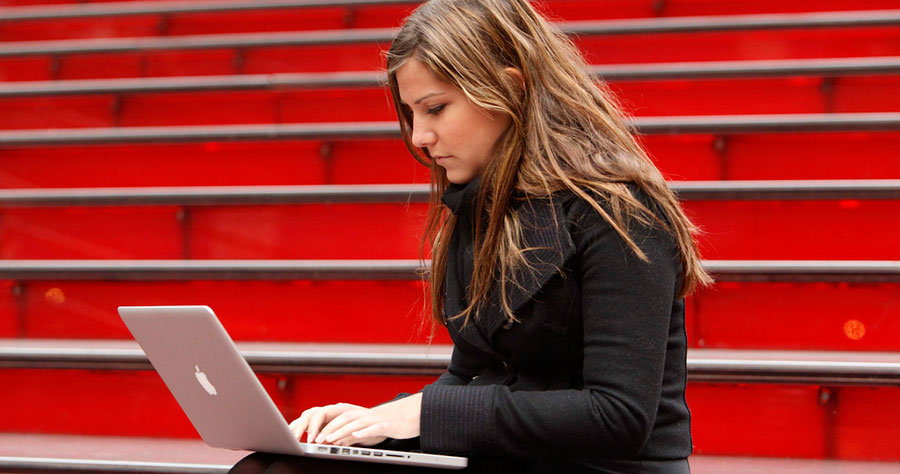 One way to make the best use of the internet is to create an online course. Many people believe that creating an online course is something that can be done only by professionals. However, it is not really the case. You do not need to be an expert in order to create your own online course. Instead, all you need is something you are passionate about so that you can teach it to the world too. If you are very new to the online courses things, you must read the guide online courses on Neil Patel's blog.
You might have seen a bunch of articles giving you reasons about why you should never think of starting an online course, but we have got your back here. We give you five reasons why you should create an online course right now!
1. Showcase your passion
One of the main reasons to create an online course is that it can be your outlet to the world. You can tell the world what you actually feel about a certain thing, it can be anything you can create a course about a certain subject like Math or English Language, or you can teach people how to paint or play an instrument. The only requirement for this is to be passionate about it.
Creating an online course will help you to reach out to the people who share similar interests like yours and are looking for a way to polish their skills and your online course can provide them with the right platform.
2. Expand your business
Online courses can be a very useful tool to start and expand your small-scale businesses. Whether you provide services or sell products, online courses can help you to attract new customers. It can also help you to connect people who have their own small startups and are slowly making their way the charts, you can collaborate with such entrepreneurs and give a boost to your business.
Online courses or memberships also let you to connect with a larger audience in one go, which is not the case when you provide services from home or a store. You can reach out to more people without paying extra to do so. Your online courses can also help people who cannot travel to different places or those who cannot afford courses, you can still connect to them, and they can benefit from your online courses.
3. More flexibility and power to you
When they say that with great powers come great responsibility, they mean it! But things get better when the power lies within your own hands. Creating an online course gives you the power to run everything according to your rules and terms. You are the boss, and you get to work when, where and how you want.
However, that does not mean that building an online course is an easy task. It requires a lot of dedication especially in the initial phase as you are on your way to lay the pillars and you need a strong foundation to make things work. You have to focus on the content of the course in order to attract an audience that will stay with you for a long time. Being your own boss also gives you the opportunity to create and mend things as per your demands. You get to choose everything from the duration of the course to the last dollar you receive for it, which is better than working under a strict, nagging boss and his rules. Even though you set the rules, consistency, and dedication are a must. And without it, you would not be able to run an online course successfully.
4. Little or no startup cost
Unlike most of the startups where you require a heavy investment, creating an online course minimize the need for it. This is another convincing reason to create an online course. You can start your online course with a few bugs and can slowly expand it. You can also search for online sponsors that can help you with initial cost and investment.
In order to gain more sponsors and financial resources, it is essential that you have something different to offer. Your idea needs to stand out so that people can invest in it and even if you do not find the right sponsors you can start your online course on a smaller scale and all by yourself. Once the base is set you can slowly adjust things and expand your ideas by coming up with new and innovative options that attract more people towards your online course.
5. Get yourself additional passive income
When it comes to generating some extra revenue, online courses can be a great source to do so. Saying that a lot of people assume that they will start earning in six figures as soon as they create their online course. However, that is not how things work. Online courses take a decent amount of work and time before they start paying you back.
Once you are on the right track, there is no doubt that you can earn very well by building online memberships and courses. Along with earning from the members directly, other options like advertisements on your websites can also bring in some extra cash.
The revenue generated from online courses is usually a stable and consistent income. This is mainly because you do not have to find new customers now and then, which helps you to focus more on your content and teaching techniques which further results in addition of more members to the course.
From showcasing your passion to making money, online courses can help you to do it all. And the above-mentioned reasons are all you need to start your own online course today.
Disclosure: As an Amazon Associate, I earn from qualifying purchases. The commission help keep the rest of my content free, so thank you!