The analog age is dead. To be blunt, businesses that currently lack a web presence are living on borrowed time. With every passing year, tech-savvy Gen Xers, Millennials, and Zoomers make up a more significant percentage of buyers.
Younger generations use online-only resources overwhelmingly to find businesses. According to SmallBizTrends.com, 89% of Americans use the internet. Yet, at the same time, only 66% of SMEs advertise online. Meanwhile, 80% of respondents to a Local Search Association survey said they used a search engine in the past week to find a business. Only 22% used the Yellow Pages – bear in mind, this stat is for ALL generations combined.
More of these "disconnected" businesses are beginning to see the writing on the wall. However, many don't have the budget/know-how to hire their own IT department. Those who have tried quickly learn that managed IT services are best left to professionals. Below, we'll run down distinct five reasons why you should hire these firms that offer these services.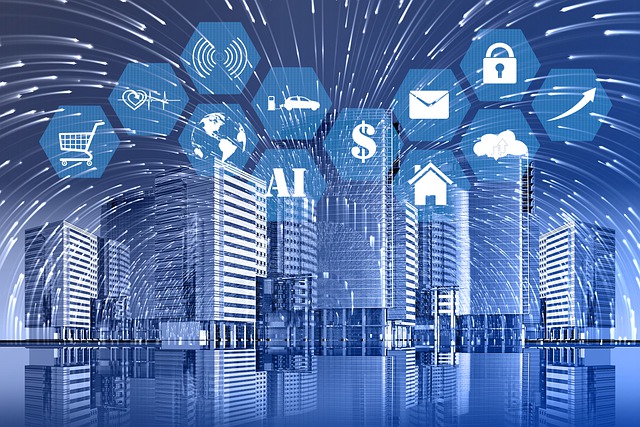 (1) Managed IT Service Firms Save You Money
For any organization, it all comes down to the bottom line. If a process costs less money or increases revenue, smart businesses will quickly adopt it. Through this lens, hiring inexperienced IT employees (usually, the only tech talent smaller firms can afford) can be a risky proposition. If they struggle to do their job, they can cost more money than they save.

Most managed IT service firms don't have this issue. On their staff, they have experienced employees that will get straight to work resolving IT problems in your business. For instance, one of the higher IT-related risks is downtime. Causes range from network issues to DDoS attacks, but the effects are the same – lost sales and a bruised reputation with the public.
Downtime losses depend greatly on what business you're in – but in 2019, a 14-hour outage cost Facebook approximately $90 million in revenue. By keeping you online, managed IT services firms protect your online revenues, as well as your reputation.
(2) Managed IT Services Save You Time
In a small firm/startup, time is at a premium. Your team members are already tackling multiple roles – they don't have the time to back up company servers (despite how crucial it is.) And even if you choose to learn about IT concepts on-the-fly, it steals away hours from what you SHOULD be doing.

Hiring a managed IT services firm can save hours of anguish. Instead of struggling to sort out network issues, you can focus on developing internet marketing strategy – or whatever else matters. The experts these firms employ can also handle everyday IT tasks quicker than your average employee. When they tackle these routine chores, your efficiency per dollar goes up.

Lastly, when internet outages happen, work can grind to a halt. With a managed IT services firm on the job, systems are back up quicker. This quick turnaround allows you to get back on track faster.
(3) They Protect You Against The Latest Cyber Threats
This point scares a lot of businesses who aren't already online. On a fairly regular basis, you hear about high-profile hacks on outlets like CNBC. Small businesses get hit a lot, too. According to a survey conducted by Dell, more than 60% of respondents reported a data breach in the past year.
As bad as that sounds, remember this – many hacks are successful due to easily correctable mistakes. Rather than rely on an inexperienced in-house employee to set up your firewall, get a managed IT services firm to do it instead.
Their cybersecurity experts know about the latest threats, and the best practices needed to counter them. When you bring on board a managed IT services company, you get this expertise along with everything else they have to offer.
(4) They Allow Your In-House Team To Focus On Core Strengths
So, you have a programmer that built your website from the ground up. That's great – but, just because they know code inside-out doesn't mean they're a wiz at all things IT. How can they focus on keeping your web platform running smoothly if they're constantly helping Ken or Karen log on? Spoiler alert: they can't.
By bringing a managed IT services firm into the picture, you'll cover bases your team members can't (or shouldn't.) That way, they can add massive value to your organization without having to put out fires every two hours.
(5) They Bring In A Comprehensive Suite Of Skills
True Jack/Janes-of-all-trades are exceedingly difficult to find these days. Employees with a background in tech usually specialize themselves in some way. Some are skilled programmers, some are cybersecurity rock stars, while others know network admin like the back of their hand.
As the owner of an SME, you don't have the budget to hire for every tech specialty. But, when you work with a managed IT services firm, you get access to all these disciplines simultaneously. With reasonable monthly fees, you'll wonder why you haven't heard of this solution sooner.
Your Business CAN Afford An IT Department
IT is an expensive but necessary skill set that few companies can afford to ignore these days. It's true that you might not be able to afford to hire for every tech discipline. However, through managed IT service firms, you can acquire the flexibility of a corporate IT department at SME prices.
Disclosure: As an Amazon Associate, I earn from qualifying purchases. The commission help keep the rest of my content free, so thank you!