There have been two recent progresses in industry and government efforts to install communications networks based on quantum physics, a huge step forward to securing data travelling at long distances and across borders.
And with the recent discovery of Heartbleed, a major flaw in encryption systems that are supposed to shield online transmission of data, this development holds vast potential of opening alternative routes to protecting our sensitive information.
Separate research and development programs by Battelle Institute, Toshiba's team in the UK and researchers from China have kicked off the implementation of optical and "dark" fibers as part of initial projects. Dark fibers are at the basic level optical fibers that are already installed but remain unused by telecommunications firms.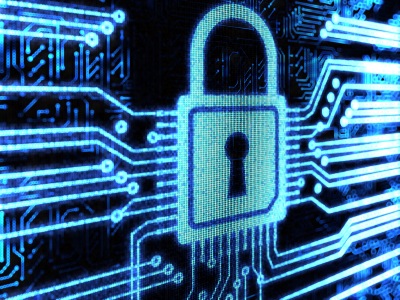 The only trouble with transmitting photons over distant points is that optical fibers could completely absorb them, escalating the level of difficulty in decrypting the keys for the receivers. And dark fibers in particular also cost princely sums.
So from a real-world perspective, deploying QKD poses more challenges than what it might seem from a laboratory perspective, which is of course variably limited due to several factors such as the environment.
The good thing about this technology is that quantum keys are capable of transmitting data at 40 gigabits per second, which at present is unmatched in terms of bandwidth speed.
Battelle has collaborated with Geneva-based ID Quantique to install a 650-kilometer optical fiber that now links Battelle's headquarters and offices across Washington, D.C., sending quantum signals over a 100-kilometer range.
In UK, Toshiba, ADVA, telecommunications company BT, and the UK National Physical Laboratory have recently completed deploying a transmission line based on quantum key distribution along an optical fiber connecting two BT stations.
Existing infrastructures for encrypting data use binary secret keys that also have their own share of weaknesses. That is no truer than when hackers intercept these keys on communication lines. Therefore, the development of a quantum key distribution is a major breakthrough as it uses subatomic properties of photons to boost encryption systems.
Through QKD, users are able to transmit photon pulses contained in certain quanta that defines the cryptographic key, which will alert the user when a potential security breach is going on.
There are also the counterpart initiatives in China, where a 2,000-kilometer quantum-communications line between Beijing and Shanghai is being planned.
It is indeed amazing that this work seems to be gaining ground as it moves forward, and it might only be a matter of time before we could see this becoming real-world applications.
Disclosure: We might earn commission from qualifying purchases. The commission help keep the rest of my content free, so thank you!