More and more multi-cyclone vacuum cleaners go on the market every year, but are they as strong as they claim? If you doubt they'll take care of all your cleaning needs, consider Puppyoo T11 Mate Cordless Vacuum Cleaner with a retail price of $259.00 now offering a $140 discount for Amazon Prime Members ($120 for non-Prime members). Plus, there's an extra $20 coupon you can apply if you follow Puppyoo's official Instagram (@puppyoo_global) – bringing the price down to $99.00!
Disclosure: This is a sponsored article; We were compensated to publish it on our website.
The T11 Mate Cordless Vacuum Cleaner is one of Puppyoo's most innovative models yet that has been recognized for not only its ability to clean almost any mess, but its light weight and energy-cost-efficient. Still, wondering why the T11 Mate should be your next vacuum? Let's review in-depth the benefits it brings to the table.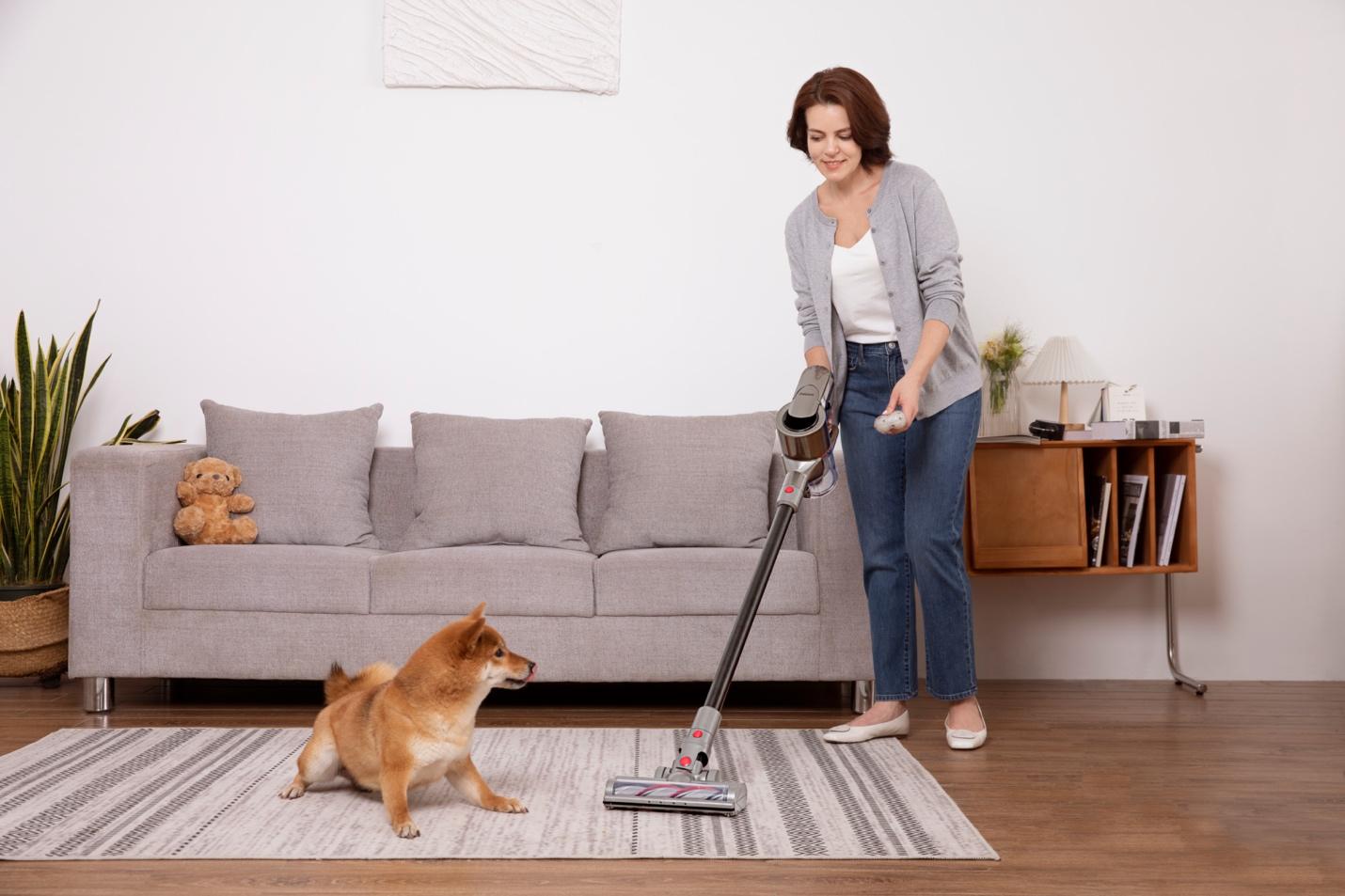 Profound Cleaning
Boosted powerful brushless digital motors of 415W will effortlessly cleanse all surface types such as wood/tile/marble floors and low or medium pile carpets. Intense 120 AW suction power mode will make your cleanup routine a pleasant process rather than torture.
Light Weightiness and Versatility
If you think you can cleanse only the floor and carpet with Puppyoo T11 Mate Cordless Vacuum Cleaner, this is not the case at all. Owing to the rotated cleaner head on 90° up-down and 150° right-left with four removable brush fits, all the sofas, beds, tables, stairs, curtains, and windowsills will be sterile and polished. Additionally, in-built LED headlights may finally help you deal with the under-furniture space.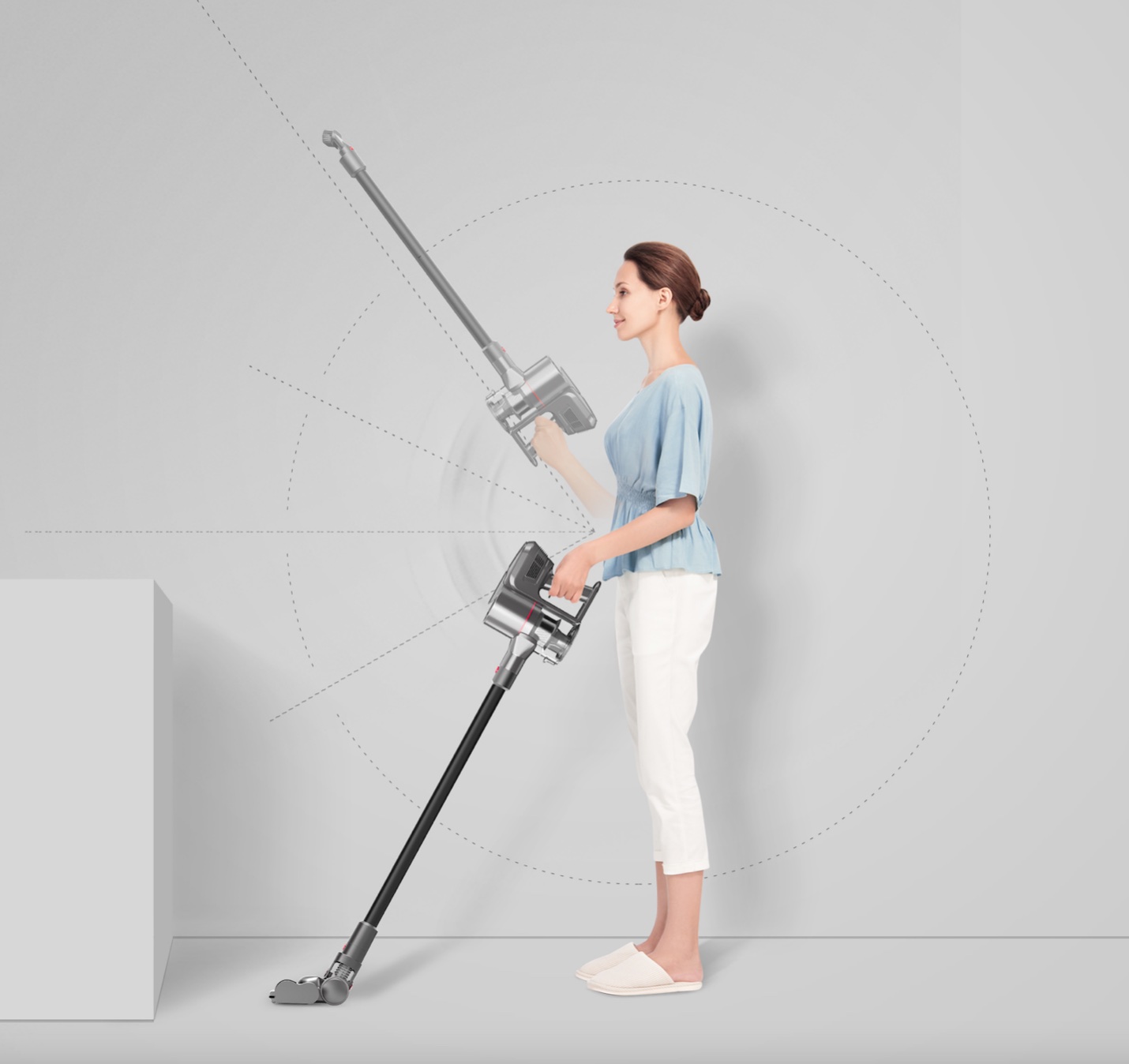 Fully Sealed Filtration
Puppyoo T11 Mate Cordless Vacuum Cleaner provides a uniquely efficient multiple stages filtration system which intercepts nearly 100% of fine particles. Developers crafted an entirely sealed filtration mechanism with the ability to absorb and trap the smallest and the hardest-to-capture dust, allergens, and odors. So even if you have a few dogs and cats, be sure your home will always be squeaky clean.
Never again worry about second-hand air pollution while emptying the dustbin out. The 'One-Button Dust Dumping' feature ensures debris doesn't go anywhere but the trash. It's highly beneficial when you have kids, as you can be assured, they will breathe clean air after vacuuming.
Easy Storage, Recharge and Filters Clean
Apart from being noise-free and lasting no charge operation, Puppyoo T11 Mate Cordless Vacuum Cleaner boasts a fancy overall design with a crystal-clear body. In addition, thanks to the charging wall mount, it is both easily stored and charged and perfectly fits modern dwellings, standing as the interior element.
Even the H12 HEPA filter were designed to be trouble-free when taken out for convenient washing and cleansing. To ensure an incredibly productive experience and long-lasting service, it is recommended to clean the device after every use for optimal suction.
Warranty Policy
Every Puppyoo household appliance comes with a 2-year warranty, and this model isn't an exception. Whether the vacuum has a design defect or some breakdowns, you can be sure there will be no hassle in getting a free repair or replacement. Moreover, if some questions arise during the utilization, you can contact support services. It's 24/7 and available to every customer after purchase. So, don't hesitate to go for this vacuum cleaner. There is no chance of being disappointed.
Amazon Black Friday Deals
Through Nov.25, save up to $140 for Prime members on select cordless vacuum cleaners, including Puppyoo T11 Mate, Puppyoo T12 Pure and more! Follow Puppyoo's Instagram(@puppyoo_global) to save even more! 
About Puppyoo
Established in 1999, Puppyoo is dedicated to serving families across the globe – revolutionizing how the modern family keeps their lives mess-free. Follow us on Facebook, Instagram, and Twitter. For more information, please visit Puppyoo.
Disclosure: We might earn commission from qualifying purchases. The commission help keep the rest of my content free, so thank you!