Considering how to protect your account from online fraud is a principal step to avoid any threats. Bank accounts are thought to be safe and convenient. You can check the balance, open a new account, or transfer money any time and to any place with Internet access.
However, 46% of Americans have been victims of credit card fraud in the past 5 years. The increasing number of online reviews on PissedConsumer.com proves that consumers become the victims of frauds oftener. According to "Identity Fraud: Securing the Connected Life" report from Javelin Strategy, there's a new identity theft victim every two seconds, and many of the incidents involve credit card fraud. The Identity Theft Resource Center (ITRC) and CyberScout admit that there were 791 data breaches in the U.S. by the end of June 2017.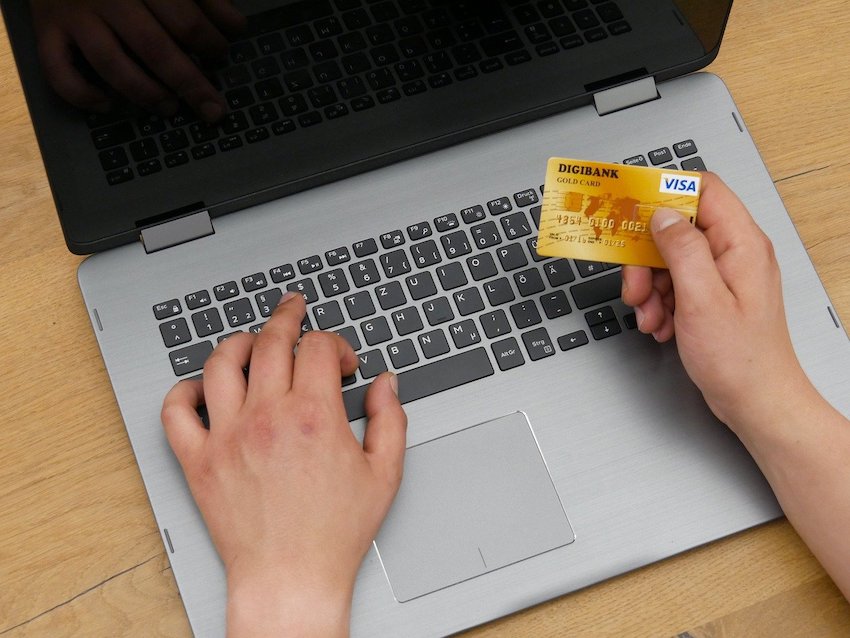 Most Common Types of Online Fraud
Spoof Websites/Phishing/Pop-ups
This type of scam is aimed at getting your personal information by any means. That's why you are usually asked to:
Share confidential information (Social Security number, account numbers, ATM/Debit Card PIN, etc.).
Open unwanted and seemingly harmless embedded links or pop-up windows (after opening your computer may be infected).
Update your security system on behalf of the bank.
Fill in a short customer service survey with the requirement to add your account number for money, prize, etc.
Malware
The most widespread ways of malware (malicious software like viruses, spyware, and Trojans) distribution are:
Downloads from file sharing and social networking sites.
Opening of the attachments in the email.
Installing free software from unknown sources.
Clicking on pop-up advertisements that ask for personal or financial information.
Vishing
The procedure of Vishing fraud (social engineering scams over the phone, using Voice over IP) is as follows:
You are notified by a phone call that your credit card has had fraudulent activity.
Your call is automatically recorded.
You get the instruction to call the provided phone number immediately which is often shown in the spoofed caller ID.
You call the phone number; enter your credit card or bank account number on the keypad.
After entering the credit card or bank account number, the visher gets access to your account.
The main advice on how to keep your bank account safe from vishing is to contact your financial institution at an official number to verify requests.
Money Mules
These people are often intermediaries who want to earn money easily. However, money mules (agents who transfer money to the criminals) are sometimes unaware of the fact that they take part in fraudulent activity. The procedure of this fraud is as follows:
You are asked by email, a letter, a pop-up window, or a telephone call to provide your bank account number or carry out an international transaction.
You carry out transactions for a third party. Money is actually deposited into your account, after which you must transfer that money to a foreign account via a financial services company.
Sometimes, the money mule receives a commission in exchange for "services provided".
How Can I Secure My Bank Accounts?
Protecting confidential information is a high priority for everyone. Banks offer many options to keep your personal details safe. However, it is highly recommended to know basic steps to secure your bank accounts:
Never share your username or password with anyone.
Avoid login features that save usernames and passwords.
Create unique passwords that are difficult to guess but easy enough to remember (use combinations of letters, numbers, and special characters, such as # and @ when possible) for your important accounts, such as an online banking account. Change your passwords regularly.
Never use your Social Security Number (SSN), name, or date of birth as a username or a password.
Never leave your device unattended while handling bank-related business.
Never access banking information or perform financial operations at public internet spots.
Clear browsing history and cookies stored on your hard drive daily.
Beware of scams, no matter how urgent someone claims a deal, offers a job, or pleas for assistance, you should research and confirm its legitimacy before responding.
Use a separate secure device to change passwords on all your financial, personal, and email accounts if your computer is infected with a virus.
Visit websites with "secure transaction" symbols such as the lock symbol, or "https://…" in the address bar of the website.
Be cautious of attachments, never open attachments, click on links, or respond to emails from suspicious or unknown senders.
Do not respond to unexpected text messages or automated voice messages.
Pay attention to typos, grammatical errors, awkward writing, and poor visual design.
Under the Fair Credit Billing Act, you are protected whether you use your card online, over the phone, through the mail, in person, or at a store. However, sometimes you can come across some questionable charges or billing errors on your monthly credit, prepaid or debit card statement. Thus, you should also think about protecting your credit card. You can find tips on how to keep your bank account safe:
Review your credit report at least twice a year. Checking your account for unauthorized charges and new accounts in your name is very important.
Use the benefits of secured credit cards.
Report lost or stolen cards and checks immediately.
Ask about suspicious charges.
Limit the amount of information on checks. Don't print your driver's license number or Social Security number on your checks.
Store new and canceled checks in a safe and secure location.
Carry your checkbook with you only when it's necessary.
How to Protect Your Identity Online
The principal mistake many people make is posting confidential information on social media networks. Everything that you share on such websites (photos, "check-in" locations, personal details about your life) may be sought by fraudsters in their attempts to commit credit card fraud or identity theft. So, consider these tips on how to protect your identity online:
Do not settle for the default settings. Limit information sharing to a small group or only to those who are the closest to you.
Validate your friends. Be wary of people that you meet online but you have never met in person, especially if they offer a job or financial services.
Think before you post. Remember anything you post online, even if items were meant to be private, may become public. Before you say or upload something, think about the impact if it became public. What information is contained in the picture? What does the post say about you?
Guard your location. Do not tell criminals when you are not at home. Your location information could be used for cyberstalking or to take your valuables when you are not at home. Keep in mind, status updates and photos taken with smartphones may contain embedded GPS coordinates that allow fraudsters to know where you are or have been to. If you want to post photos of your vacation, consider waiting until you are back at home.
Do not overshare. Social media networks may ask for your personal information (an address, a phone number, SSN, date of birth, etc.) which can be used by identity thieves to gain access to your bank account.
Be parent-strong. Teach your children the risks associated with the Internet, such as sharing personal details online.
Set up such features as Wipe Your Phone, Find My iPhone, Android Lost, or BlackBerry Protect to remotely erase all your personal data in case your device is lost or stolen.
Checking account fraud and following basic steps of protecting your bank account can lessen most risks and help you take full advantage of online banking. Keep an eye on your cash and bank accounts to avoid any threats and frauds.
Disclosure: As an Amazon Associate, I earn from qualifying purchases. The commission help keep the rest of my content free, so thank you!