Over the past few years, AI has left our sci-fi screens and stepped into our daily life. Every time you ask Siri a question or play a video game, you are employing the use of AI. With technology like self-driving cars in development, it's safe to say that the role of AI in our lives will only grow from here.
One part of our lives that lies far from untouched by AI is education. While AI can be incorporated into a traditional classroom, it's presence can be felt even further in e-learning situations such as online colleges. However, is this development a positive one? In this article, we are going to take a look at the pros and cons that are provided by using AI in e-learning.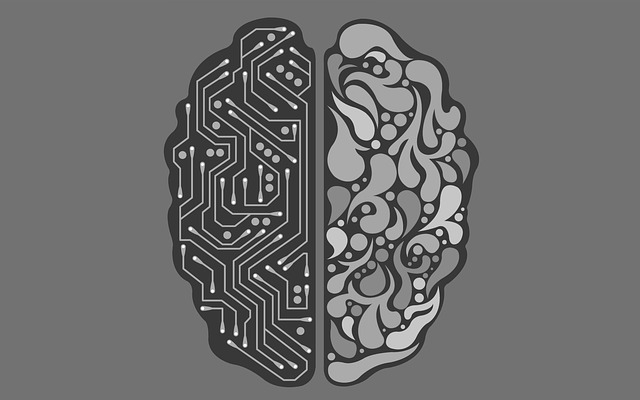 Pro: Personalized Learning
When it comes to college, only about 59% of public college school students leave with their bachelor's degree. There are a variety of reasons why someone would leave school but one thing that can be particularly discouraging to students is if they are struggling to pass their classes. After all, reading the textbook and listening to lectures doesn't always work.
AI can help this issue. Not only can AI offer a different way for students to learn but it can be used to collect data. If a teacher is teaching an online class, they can use AI to track how students are doing and how they are studying, allowing them to see what does and doesn't work to help them learn.
Con: The Cost
One thing that is a facet of any new technology – AI included – is the cost it will incur. Not only would the school be paying for the software they need but they will also likely need to pay someone to teach them to use it fully as well as pay for any repairs along the way.
For larger schools, this won't be a problem because, of course, if you have enough money the cost of AI is probably seen as well worth it. If we are talking about e-learning at a smaller school, though, cost could be the one thing keeping them from adopting AI technology.
Pro: Tutoring
If a student is having trouble in a course, AI makes it so that they don't have to solely depend on the help of their teacher to get some extra work in. The most common example that we see of this is when a student incorrectly completes a problem on a homework assignment. Not only does the software tell them what they did wrong, it uses an algorithm to give them related questions to practice until they are comfortable with the subject matter.
It would be interesting to imagine having an AI program capable of becoming an online essay writer since being an academic writer requires one to produce original organic content for various sources.
Con: It's Impersonal
One thing that can make or break a student's experience is the interaction that they have with their teachers. After all, a teacher does more than just teach material. They are often beacons of inspiration that foster students' interest in learning.
If we replace some of this interaction between teacher and student gets watered down. Even now, many online classes offer teachers and professors that serve as a name and the path to a grade but students can't place any personality or foster a connection because they rarely – if ever – need to talk to them.
Pro: Ensure Objectivity and Accuracy
Over the years, many of us have heard horror stories of grading mishaps. From standardized testing companies scoring questions wrong to the easy-to-make, everyday mistake on a student's essay or quiz. However, when something as valuable as a student's GPA is on the line, a simple mistake can cause a lot of stress.
With the use of AI, though, grading assignments can be automated. This process might not be perfect yet but by inputting the answers to a computer and letting it grade an answer sheet, you are removing large chances of human error. Machines, after all, don't get tired or overworked or distracted when they are grading.
Conclusion
AI holds a lot of potential in a lot of areas of our lives. One place that it can't be overlooked in, though, is in education – especially e-learning. Already, we have seen AI make leaps and bounds in e-learning from helping teachers to iron out weaknesses in a course to help students learn the material. In the future, it only makes sense that we would see this technology grow further.
Of course, AI isn't perfect. There are naturally some drawbacks. However, the effect of factors like cost will depend on the school in question and how valuable they find AI to be. For issues like cost, schools might even see the prices become more reasonable as the technology becomes more commonplace.
Disclosure: We might earn commission from qualifying purchases. The commission help keep the rest of my content free, so thank you!