Many companies never did any work remotely before the Covid-19 pandemic. When the Covid-19 pandemic hit, though, cities and states across the United States and the world found themselves in a state of quarantine. It was more important than ever to stay home, travel only to essential places. For many of us, the office was not one of those essential places any longer. With companies now working remotely for the first time, project managers can learn a lot of new things thanks to the terrible pandemic that is and was Covid-19.
Companies large and small need to continue doing what they have always done despite the pandemic. This means carrying forward with programs, big projects, portfolios, and more. All companies have a backlog of items they need to achieve to have a successful 2020 and beyond. The Covid-19 pandemic has made this harder than ever, but it is the learnings of project managers in this state that will push things forward.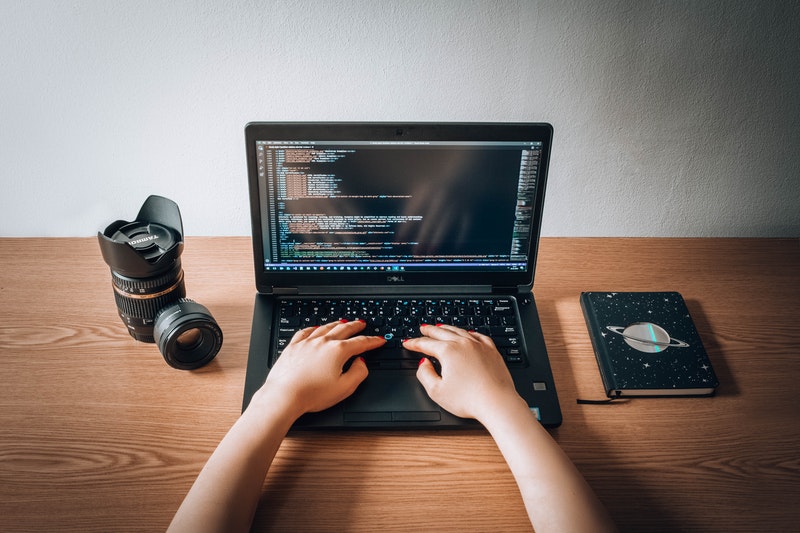 Lesson 1 – Big Projects Can Succeed Remotely
You may be of the mindset that you need to get everyone in a conference room to talk in person for a big project to succeed. Project managers would hold these massive events in conference centers where you would have many groups of people present taking notes, asking questions, all in the spirit of bringing the project forward.  With everyone not having a commute, sleeping better in their comfortable beds, you can do this remotely and have a more energetic team.
What project managers are finding out now with the Covid-19 pandemic is that you can succeed with a big project in a remote state. There is a lot of technology that can replicate what those big conference centers allow us to do. With technology, you can do presentations, share screens, and everything else from the comfort of our homes. This allows that big project to still be a success, even when everyone is remote and executing. The first thing Covid-19 has taught us is that remote work is effective, even for the most traditional companies.
Lesson 2 – Organization is Still Paramount Remotely
Much of what project managers do when you are in the office also works in a remote environment. The most prime example of this is the importance of having a state of organization that is sound. Every big project and the project manager needs to have a backlog they are working through. This is a list of all the items that need attention, in order, for the project to succeed. There will not be one person that acts on these alone, but instead the entire project team that is executing one item at a time.
The organization is important in the office or remote. What project managers know how with Covid-19 and what the pandemic drove us towards is that when you are organized, you are still OK to go despite working remotely. As long as everyone knows what the highest priority item is, communication is sound, and work is delegated properly, you can all work towards the same goal in a unified fashion.
Lesson 3 – Centralization of Data Sources is Paramount
When you are a project manager, there is always going to be a bed of data that your project team is working on. Think of this data as the source of truth for the project and what you are all either working towards as delivery or working off of to bring the project to completion. You need the data sources that source of record, to be reliable. When you have missing or unreliable data, it can derail a project.
With the Covid-19 pandemic, it has put a higher level of importance on proper project management. You want to try to use a project management tool that is going to allow you and the rest of the project team to have that central source of information, source of truth. This is where all the data necessary is going to live. When you have it all centralized, it will be reliable for the team to pull from and also trustworthy for you to rely on a project manager, knowing it is the truth to where things stand.
Lesson 4 – Monitoring the Efficiency of a Remote Project
Project managers still need to monitor the efficiency of their project and continue to do this in the environment the Covid-19 pandemic creates. When you have a completely remote project team, you are more than ever needing to check the status of the project. The data points are your emphasis areas. When in the office, you could walk around and talk to team members to get a sense of where things stood. With the remote setting, it is more about using centralized monitoring systems to help you gauge where things exist and get information in real-time.
You need to define your key performance indicators and build a project management dashboard that is visible. This allows you as a project manager to see what the goals are, as well as the rest of the project team to help track toward where they are heading. Software that allows you to calculate a health score can give you as the project manager as well as the rest of the team peace of mind.
There is a lot that you can do in a remote state as a project manager. The Covid-19 pandemic altered the way we all work, but for the better. When you execute project management with remote skill sets in mind, taking advantage of the tools and software available, the sky is the limit. There is a lot of opportunity at hand when it comes to project managers operating in a remote environment. Taking advantage of the technology can put you closer to your project teams, even though they are remote. It can enhance communication, even though they are not in an office. In the end, working remote in the Covid-19 pandemic can create efficiencies, cut out waste, and lead to improvements against key performance indicators.
Disclosure: We might earn commission from qualifying purchases. The commission help keep the rest of my content free, so thank you!