It feels great when you gift someone with something very endearing and special! And you can't get a better time to gift a gadget or a cool thing than this Pre-New year Week.
All over the world during this time, people buy new electronic goods, gadgets, home, cars and celebrate the happiness altogether. So you can be a part of it too! If you are thinking what to gift or what to buy that will be out-of-the-box, this article will help you out! Without wasting more time, I will list you 5 unique things that you can go for!
1. Sony smart lens for Android phones QX10
Today many of us buy smartphones not just because of its smartness quotient but also for its extra-curricular capabilities, one of them being the quality of camera. This is why, those phablets or super-phones like Nokia Lumia 1020 is capturing the heart of the market.
Many of today's smartphones is deprived of good quality inbuilt camera and when you are a genuine photography lover and you can't carry your DSLR everywhere you want, you would always look for a smartphone with at par camera specs. Just when people were craving for such a thing, Sony launched a custom QX10 camera lens that can be attached to any smartphone to enhance its imaging quality.
QX10 is a good pick as it can be attached to any smartphone which is between 54mm to 75mm wide. When attached externally, it adds an intriguing 18.3 MP sensor and 10x optical zoom to your original camera.
Your lover loves photography or you yourself love it, in both the cases this is the perfect gift before the New Year.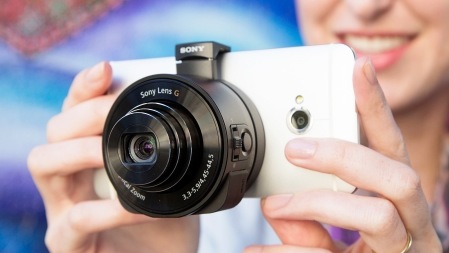 2. Livescribe Smartpen
I came across the tiny little gem Livescribe smartpen while i was reading something in a blog about Amazon's Kindle. Want to relive your college life or those letters you wrote to your loved ones? Then go for this neat little package.
This magical pen is compatible with both iPhone and iPad. The package includes a bespoke notepad, a pen. After you pair this pen with a device running the LiveScribe app and iOS 7, the movements of the pen will be transmitted to the device creating an accurate digital copy of what you had written on the paper. Isn't it amazing!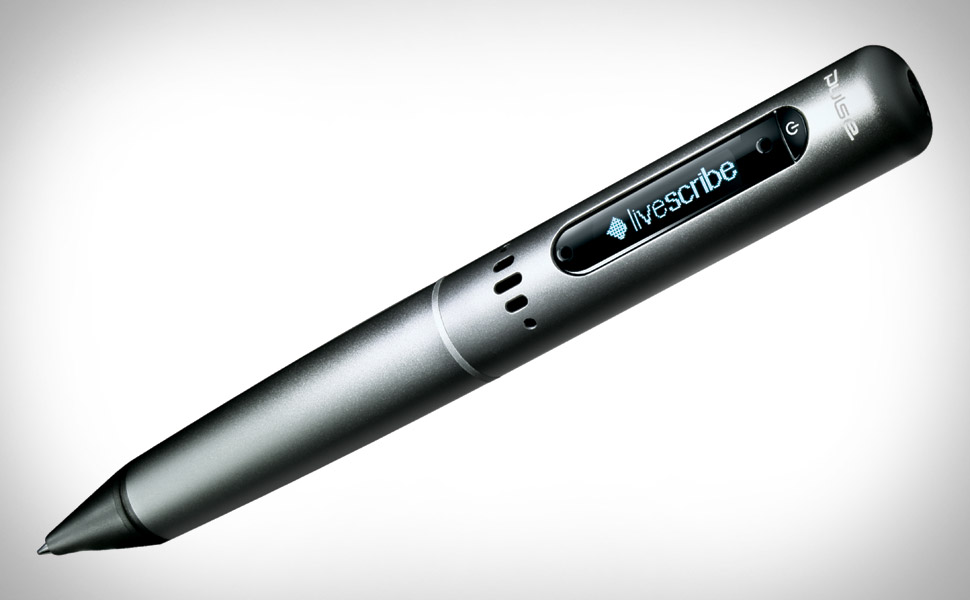 Moreover, the software can also record audio like sound files. You can easily use it to record lectures or the discussed agendas in a meeting and then you can cross check it with your digital notes to check if you have made your stand. All this comes at an introductory price of $149.00. Added to it you will need another $199.00 to get a fancier pen, a bigger notebook and a year long subscription of EverNote Premium.
3. iKettle
Control your electronic good using Internet and your iOS device. This is the power of technology today! If not everything, you can atleast make a cup of tea using your iPhone or iPad.
At $164.49  you can at least boil your water using an iOS app. With basic kettle looks and functionality, the iKettle can sync with the corresponding Android or iOS app that can set alarms and wake you up asking "Good Morning! Would you like me to pop the kettle on?"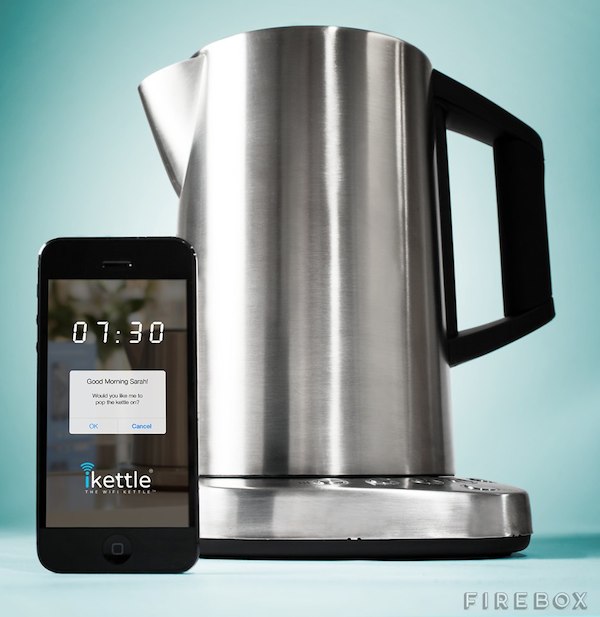 It never ends here. You can also keep the water at a particular temperature with the help of this iKettle like – 90 degrees for coffee and 85 degrees for tea. It will also sense you nearby and will ask you if you want the kettle to turn on! One thing you have to keep in mind that the iKettle is useless until and unless you put water all by yourself. If it's your cup of tea, then have your cup with your iKettle!
4. Smart Key
I myself have suffered a loss of wallet or key bunch a couple of times but after reading about this Smart Key from Elgato I regret "why didn't i know about this earlier?"
This Smart Key is a key that can be attached with your laptop bag, wallet, key ring and can be even left in your car! This key can be synchronized with your iPhone 4S or later (sadly no iPhone 4 or Android) using Bluetooth. If the connection between the key and your phone is broken as it has been taken out of the keys range, an alert will be beeped in your phone to make you remember about the object you left behind. For all forgetful friends or dear ones you have, this is the best gift to start with on a new year!
5. Smartwatch
Wearable devices are a major hit on this year's technology market. With the advent of iPv6, all the tech distributors are trying to attach an IP with any accessory they get!
But this year's market capturing material was the wearable launched by Samsung and Sony. Samsung launched its Samsung Galaxy Gear with its Android device and Sony launched its SmartWatch 2, both still need to be paired properly with an Android Smartphone. Personally, i think these wearable devices are very alluring and both the companies have worked very hard to transfer the pocket functionality onto the wrist.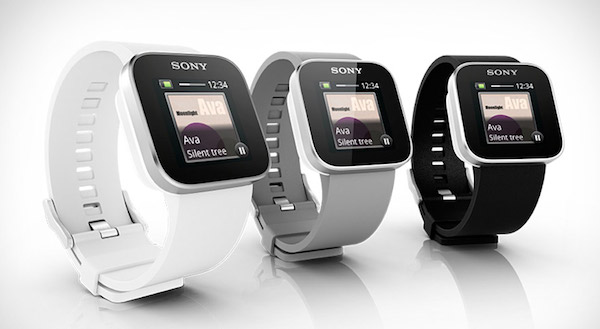 You can do all the basic things you do in your smartphone with the help of this gears like – checking your e-mail, checking notifications of social sites, calendar etc. To me, it also looks very cool when you are wearing a gear in your hand and operating on it! This is one of the best finds of this year and I am sure any of your techy friends would love to receive a gift of this kind!
A Happy New Year to all the readers of Techwalls in advance! Keep Gifting!
Disclosure: We might earn commission from qualifying purchases. The commission help keep the rest of my content free, so thank you!