When it comes to MP3 players, we all know that Apple's iPod is on top and a lot of people prefer to use iPods to listen to music. There have been many other attempts by different companies to enter the market like ZUNE from Microsoft but none made an impact like Apple's iPod did.
A new project was introduced on Kickstarter known as Pono Player which is a music player but is claimed to have better music quality than all the MP3 player devices out there; even better than a CD format.
The Pono Player was introduced on Kickstarter this month and is among the 4 projects that crossed $5 million mark in funding. The support and fund that this project is getting points towards the fact that people believe in it and want better audio quality than what they currently have. Pono Player has already been preordered by more than 12 thousand people.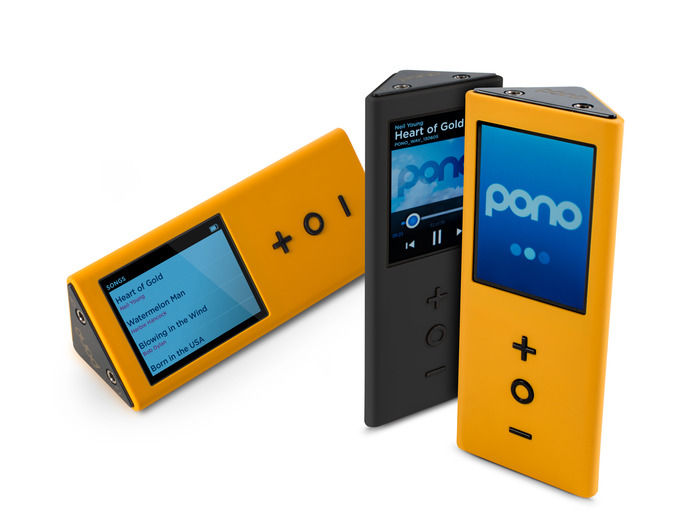 Pono Player does not support MP3, instead it can play FLAC audio files which in simple words contains far more data than an MP3 audio file. So technically the details that you miss in a MP3 audio file won't be missed out on FLAC audio file and you will be able to hear every note and detail in the song.
Now you must be wondering where you would be able to get your hands on the Pono Player and the FLAC audio files.Well, Pono also introduced their music store on kick starters along with Pono Player from where you will be able to download music with lossless audio. Pono Player will have 128 GB of internal storage which is enough to store around 100 albums.
The Pono Player has a triangular design and comes in different colors. The device have two audio jacks on the top and will cost $400. Neil Young who is a famous Canadian singer and song writer came up with this project and his aim is not to rule Apple but to change the experience of listening to music. The project got awareness after Neil Young showed up on David Letterman with a prototype of Pono Player.
Disclosure: We might earn commission from qualifying purchases. The commission help keep the rest of my content free, so thank you!