Water flosser has become an essential gadget of my daily life since I started using one more than a year ago. The products have proved to be effective in removing plaque on the gumline and between teeth, and therefore reduce gingivitis. In this post, we are checking out the PHYLIAN cordless water flosser.
Disclosure: We received the water flosser in exchange for the review. We spent time testing it to make sure the review is honest and unbiased.
Unboxing & Testing Video
Features & Performance
Inside the box, you can find the flosser, 4 tips with different color rings for your whole family, and a charging cable. You will just need to attach the tip to the body, recharge the battery, fill in the water tank and start using the flosser. The charging port is hidden under a rubber cover; Make sure to keep the cover as it is used to protect the port during usage.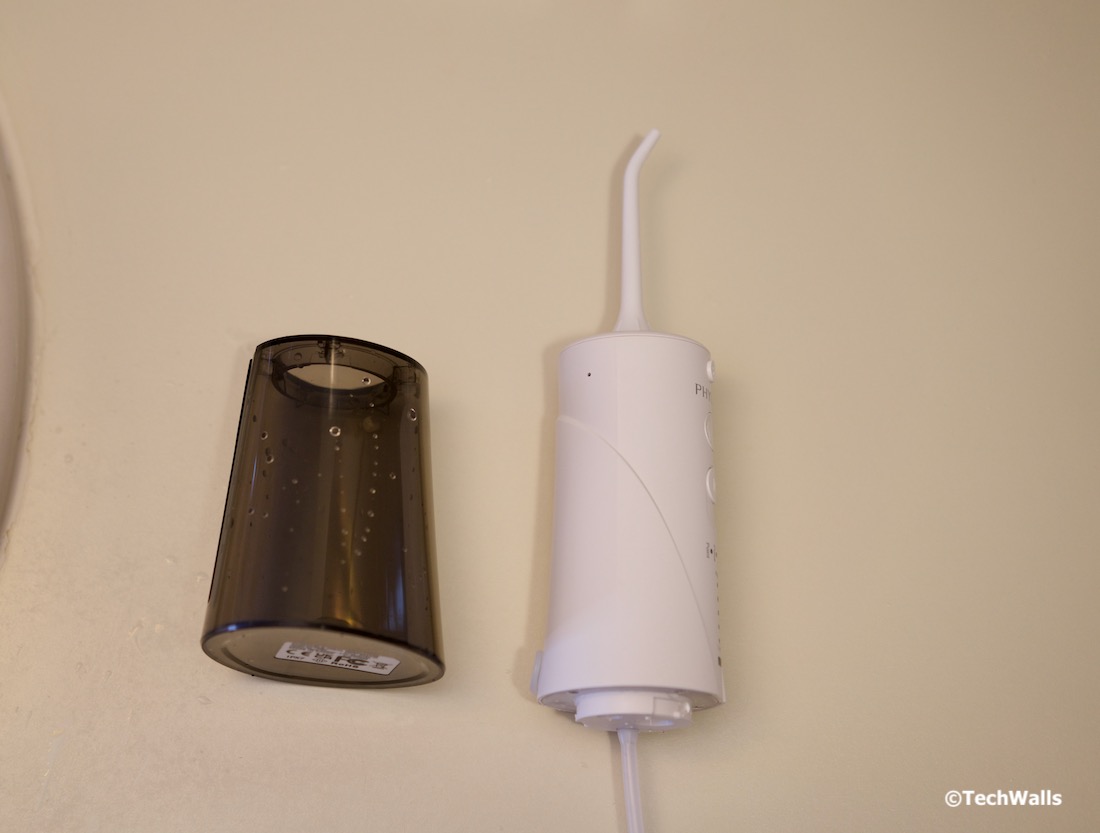 There are 3 buttons and a lot of LED indicators on the front of the flosser. The lock button is used to unlock and remove the tip, the power button is to turn on/off and change power settings (level 1-5), and the Mode button is to switch among 3 operating modes (Normal, Point, Pulse). Since each operating mode can be adjusted with 5 power levels, there are 15 settings in total.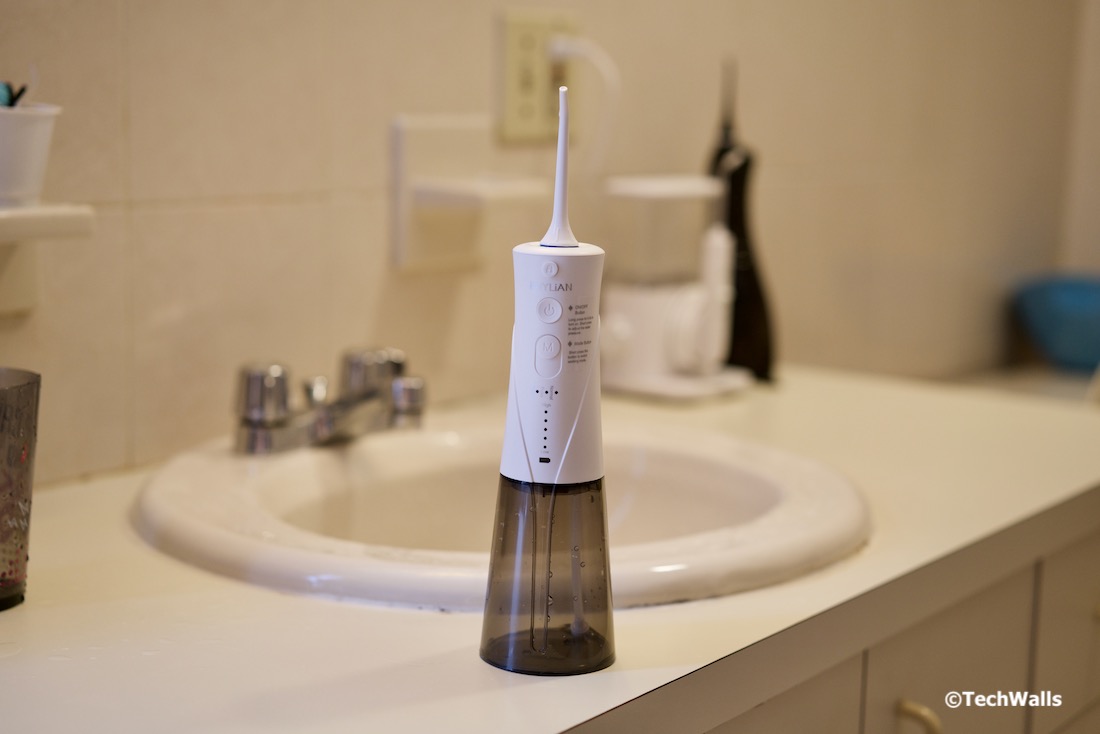 PHYLIAN doesn't disclose maximum water pressure in the specs but it is quite powerful and I rarely use it at the level 5. I often set it at level 3 or 4 most of the time and the pressure is comparable to other water flossers I'm using; Therefore, I estimate the water pressure at around 60-80 PSI.
The battery life of the flosser is fairly good. After a full charge, I've used it for over 2 weeks and haven't had to recharge it yet; Notice that I only use it once per day, so the battery life varies depending on usage.
The only shortcoming of the flosser is its 250ml water tank. It is significantly smaller than my other water flossers, so I can just clean my teeth for about 40-60 seconds and still need to refill it sometimes to complete a cleaning session.
Overall, I have nothing to complain about the PHYLIAN flosser apart from the small water tank. The product is well built and the water pressure is pretty good. It can become an effective component of your daily oral care and complement the use of string dental floss. I think it is a good deal if you can grab it for less than $30. From now until November 24th, you can use the coupon code 15AW3XRP to save extra 15%. The product is available on Amazon and their official website.
Disclosure: We might earn commission from qualifying purchases. The commission help keep the rest of my content free, so thank you!