I am not making a living selling products online but I sell some on online marketplaces occasionally. I often use my HP inkjet printer to print the shipping label, then use tape to stick label to the packaging. It is quite a hassle and moreover, I have to pay for printing paper, tape, and expensive ink cartridges. I can't imagine how an online store owner could use an inkjet or laser printer for shipping labels. A thermal label printer like the Phomemo PM-246 Pro would be a much better solution for them.
Disclosure: We received the product for review but we spent time testing it to make sure the review is honest and unbiased.
Unboxing & Testing Video
Features & Performance
Thermal label printers might not be so popular to average consumers but they are widely used at logistics companies like Fedex, USPS, or UPS. The Phomemo PM-246 Pro is very compact and it takes just a small footprint on my desktop. It comes with a free label holder and some 4″x6″ fan-fold labels.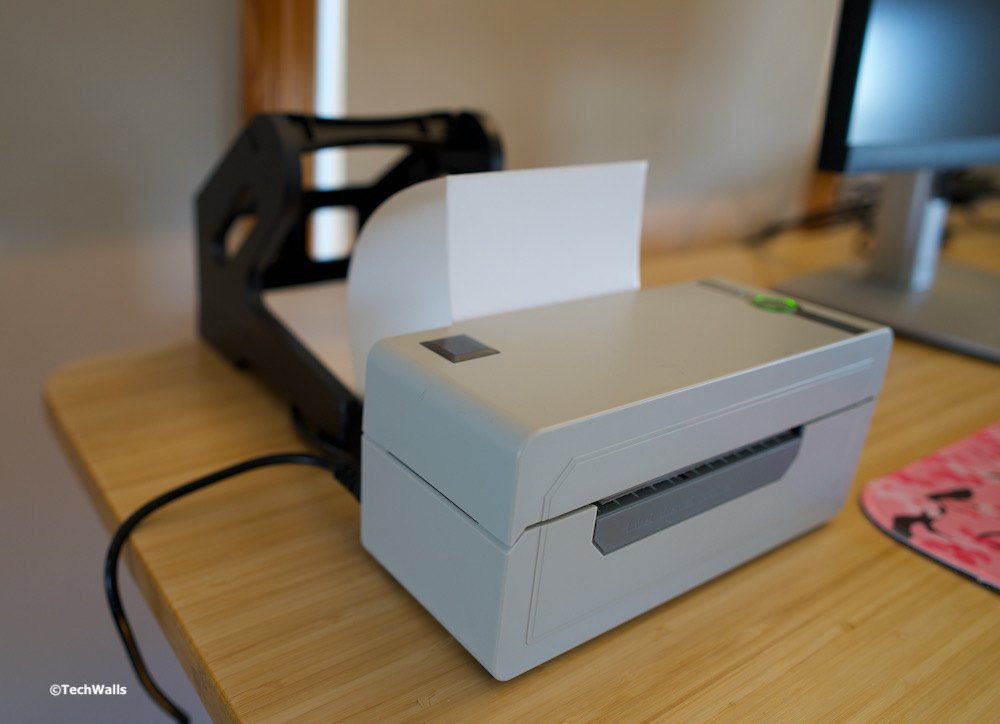 Setting up the printer is quite easy. I just needed to connect it to my MacBook and download driver from the website. It is ready to use after just about 4 minutes. You place the label holder behind the printer, insert a label and let the printer catch it, then press and hold the feed button to start the automatic label identification process. The effective print width is from 1.89″ to 4.25″.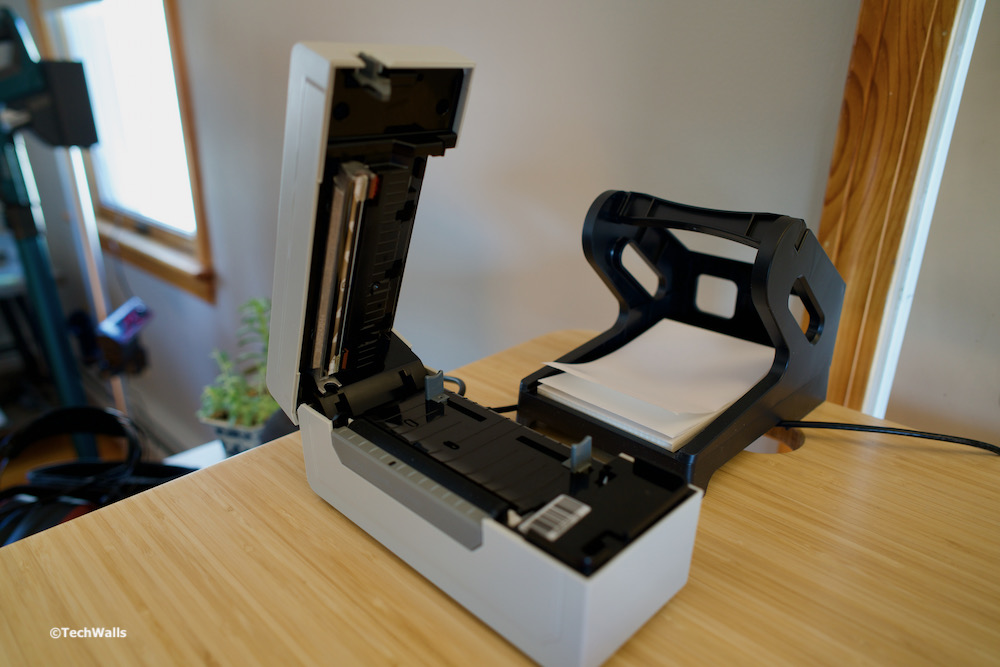 When you get a label from shipping carriers, it is often divided into two parts; The top part is the label and the bottom part is the receipt, instructions, or left blank. When I print on a printing paper (8.5″x11″), I often fold it in half or cut out the bottom part. Since the 4″x6″ label is much smaller, I need to crop the label and only print the top part. This is fine for me because I'm not running an online store here. In case you do it for living and need to print dozens or hundreds of labels per day, you will need to use paid software like ShipStation to facilitate the process. If you ship with UPS, you can download the free UPS WorldShip software. Another reason to stick with UPS is that they provide free supplies including fan-fold and roll thermal labels. I love that the label is adhesive, so it is super easy to stick to the box without any tape.
Another advantage of the PM-246 Pro is its 150mm/s printing speed; It can print up to 80 shipping labels every minute. The text clarity is, of course, not as sharp and clear as compared to papers from inkjet or laser printers, but it is more than enough for shipping labels. You can also print warehouse labels, food nutrition labels, bulk-mailing labels, etc.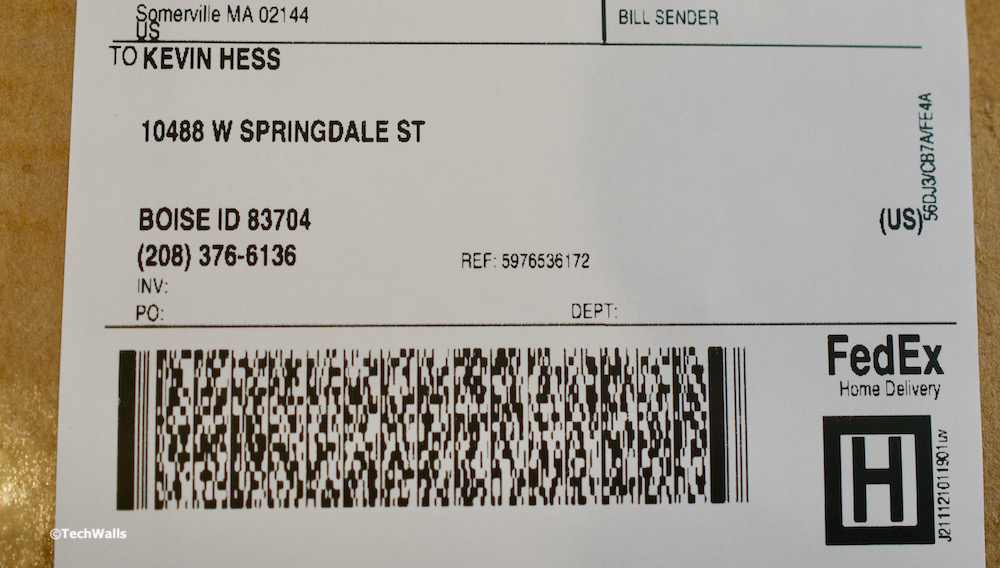 Overall, the Phomemo PM-246 Pro is a great investment if you have an online store or just want to print labels in bulk. It does not only save you money from buying tapes, papers, ink, but also save you a lot of time. We at TechWalls highly recommend the product.
Disclosure: We might earn commission from qualifying purchases. The commission help keep the rest of my content free, so thank you!