Anyone who might consider themselves even the least bit tech-savvy is fully aware of the OS battle between Mac, Linux and Windows fanboys. Not to say that everyone who uses a computer has the same negative attitude towards a user's choice of OS, but for the most part, the Mac guy thinks the Windows guy is an idiot and vice versa, and the Linux guy thinks they're both ridiculous. So, without further ado – here's my short and to-the-point analysis of the great OS debate.
Windows – you're joking, right?
A while back I decided to check out Windows 8 and surprisingly, I loved it. This is coming from a Linux guy gone Mac too – someone who's always despised Windows. At first, I was thinking "Okay, Microsoft finally did something right." But then I started to really think about it while using my dad's old XP machine, and realized that Windows has been the OS choice of an overwhelming majority for a reason.
I've found that most people who hate Windows feel that way because of a chain of horrible and nerve-racking experiences they've had with the OS – usually due to their own stupidity. If your daily routine is to carelessly download as many games and programs from The Pirate Bay as possible while installing every toolbar the Internet has to offer, odds are your computer's going to come down with some kind of ailment sooner or later.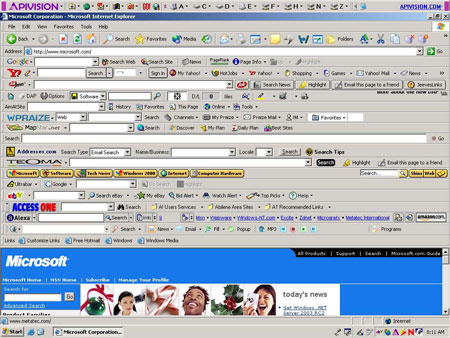 Although I'll continue to favor OS X over all others, Microsoft's operating system isn't just some poorly thought out joke of an OS like a lot of people claim. Sure, there are tons and tons of various malwares, and they probably could have done a better job of preventing such inconveniences in the past – but right now? As far as I can tell, Windows 7 and 8 do a damn good job at keeping things under control.
I know; it's a hassle to put up with clunky virus protection software running in the background 24/7, but like I said – it's improving a lot. Likewise, Mac users that have always poked fun at Windows users for their need of security software will soon be getting a similar solution to avoid threats like the recent Flashback malware scare – which brings us to the next segment.
Mac OS X – only for hipsters and media editors?
Here's a pretty common assumption – only hipsters and media editors should buy a Mac.
"Why the hell would you spend $3000 on a MacBook?! You don't even know how to produce music or edit film!"
I don't know about you, but to me, that seems like a pretty weak argument against Apple computers. Sure – Macs are unquestionably the top contender for any kind of media editing tasks, but how is that relevant in any way? My computer sucks because it has superior media editing abilities?
Oftentimes, people make the argument that you're just "paying for the design," and "you can get a Windows laptop for of equal or better quality for a small fraction of the price".
Sorry, but as with anything, you get what you pay for. You can get a decent Windows laptop for 300 bucks, and it'll do a great job at browsing the Web and typing up documents, but if you want to play any high-quality 3D games or do some hardcore multitasking, you're in for a rude awakening. What I'm getting at is that if you want a powerful computer, you're going to be giving up a decent chunk of cash – regardless of who makes it and which OS it's running. Apple just happens to stay away from the entry level market.
If you bought a Mac, odds are you have sufficient funding to make a purchase of that nature. If not, you probably are just some hipster that spends way too much money on things you know nothing about, just so you can be "unique".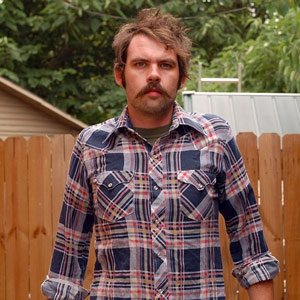 Alright. Just one last point I want to make against the "Macs are only for media editors" fallacy. Windows boxes are great for gaming and businessy stuff. Following the flow of this argument – you should only buy a Windows computer if you do a lot of gaming or work with a lot of spreadsheets and Word documents.
That said, what do you use if you're not a hipster or a gamer/businessperson? Linux.
Linux is only for programmers and nerds!
While Linux may not be something your grandma's going to master any time soon, it's getting more user friendly every day. Well, maybe not Arch Linux or DSL, but you get the point. Open source software is such a beautiful thing because it has the potential to be crafted and tweaked by thousands upon thousands of developers from all corners of the world, which means huge improvements are occurring all the time. About 10 or 15 years ago, Linux was more targeted at folks who host enterprise servers or do a lot of programming, but with such user-friendly distros as Ubuntu and Linux Mint, pretty much anyone can master the platform in no time.
Getting a little off topic here; this isn't just propaganda to brainwash you into installing Linux on your PC, I swear.
A lot of devout Mac and PC users are constantly trash-talking the Linux crowd, probably because they can't grasp the concept of any kind of software that isn't involved with Microsoft or Apple. Something that comes up in a lot of intense OS debates is that "Linux is completely dysfunctional and the only thing it's good for is programming."
Personally, I knew virtually nothing about computers when I heard something about Linux and decided to install it on an old HP we had laying around collecting dust. After a few years of using Ubuntu, I became that "computer guy" that takes on the tedious task of solving all of the family's computer problems. Bottom line – it was pretty simple for me to learn the ropes, even as someone who was completely computer-illiterate.
As far as functionality goes, I'm confident that (avoiding virtual machines even) Linux can play pretty much any game or run any program that Windows can, through applications like Wine. It's even been said that Wine can run a lot of Windows apps better than in their native environment, but I'm not sure how true that is.
They're all pretty much the same…
The moral of this little story is that when it comes down to it, Windows, OS X, and Linux are at the top of the OS food chain because they're all solid and functional. They all provide a similar experience, most apps nowadays are cross platform – and if not – there are always alternative softwares or methods to run those must-have apps across pretty much any OS.
As you probably expected, my conclusion is that it's all up to personal preference. Each OS has its own benefits and drawbacks. Windows used to be the best solution for the complete end user, but with the direction in which virtually all major operating systems are headed, OS X – and even Linux distros like Ubuntu – are becoming so much more user friendly, and the transition from one to another can be done with a minimal headache.
Disclosure: As an Amazon Associate, I earn from qualifying purchases. The commission help keep the rest of my content free, so thank you!