The Ortur LU3-20A laser module represents a leap forward in the world of laser engraving and cutting, redefining the capabilities of desktop laser machines with unprecedented power and precision. This remarkable machine goes beyond engraving, carving into a multitude of materials, including metal, wood, leather, glass, and acrylic, and cutting through thick plywood, pine, acrylic, and stainless steel.
Unrivalled Power and Precision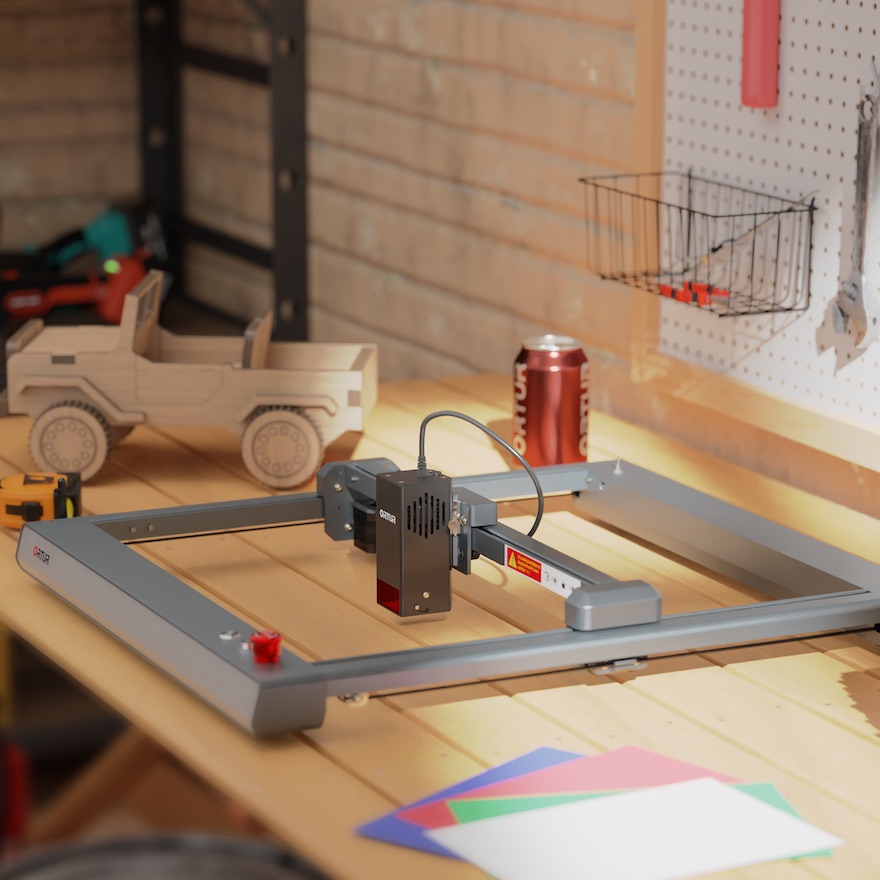 The LU3-20A's 20W laser module, with an 80W input power, forms the cornerstone of its capabilities. This module incorporates a state-of-the-art Chip on Submount (COS) packaging process, which allows for the spatial merging of four laser chips within the tube core. The result is a remarkably precise, ultra-fine compression point, forming a square spot of 0.08×0.08mm that enables vivid, detailed engraving. The advantage of the COS process is its smaller volume and lower thermal resistance compared to traditional methods, leading to faster acceleration and a more compact and stable structure.
Revolutionary Technology and Easy Operation
The LU3-20A is equipped with the latest 11th generation OLM-ESP-PRO-V2.4C motherboard. Combined with the V2.0 series intelligent laser firmware, this tech overcomes previous limitations associated with G-code flow management, achieving an impressive engraving speed of 20,000mm/min and providing stable acceleration for faster and more accurate cutting.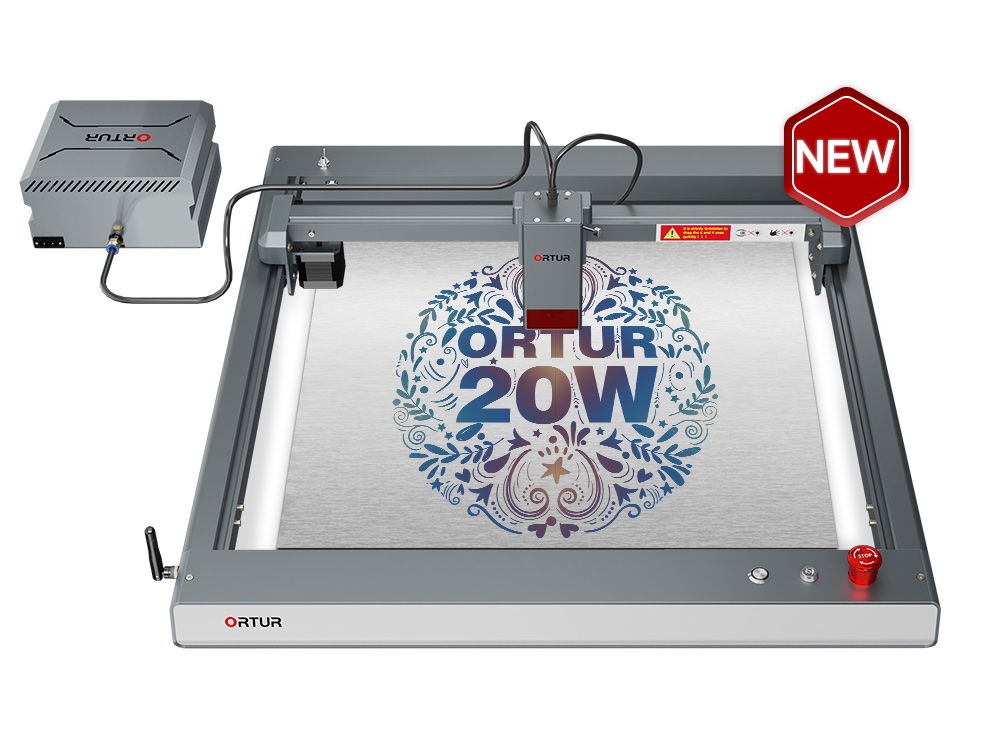 Operation is incredibly user-friendly, with a built-in web UI control program eliminating the need for driver and control software installation. With the professional, easy-to-use app, users can connect their mobile device directly to the engraver via Wi-Fi, making engraving as simple as taking a photo. The LU3-20A even supports direct printing of photos, eliminating the need for G-code conversion and complex software operations.
Enhanced Capabilities and Design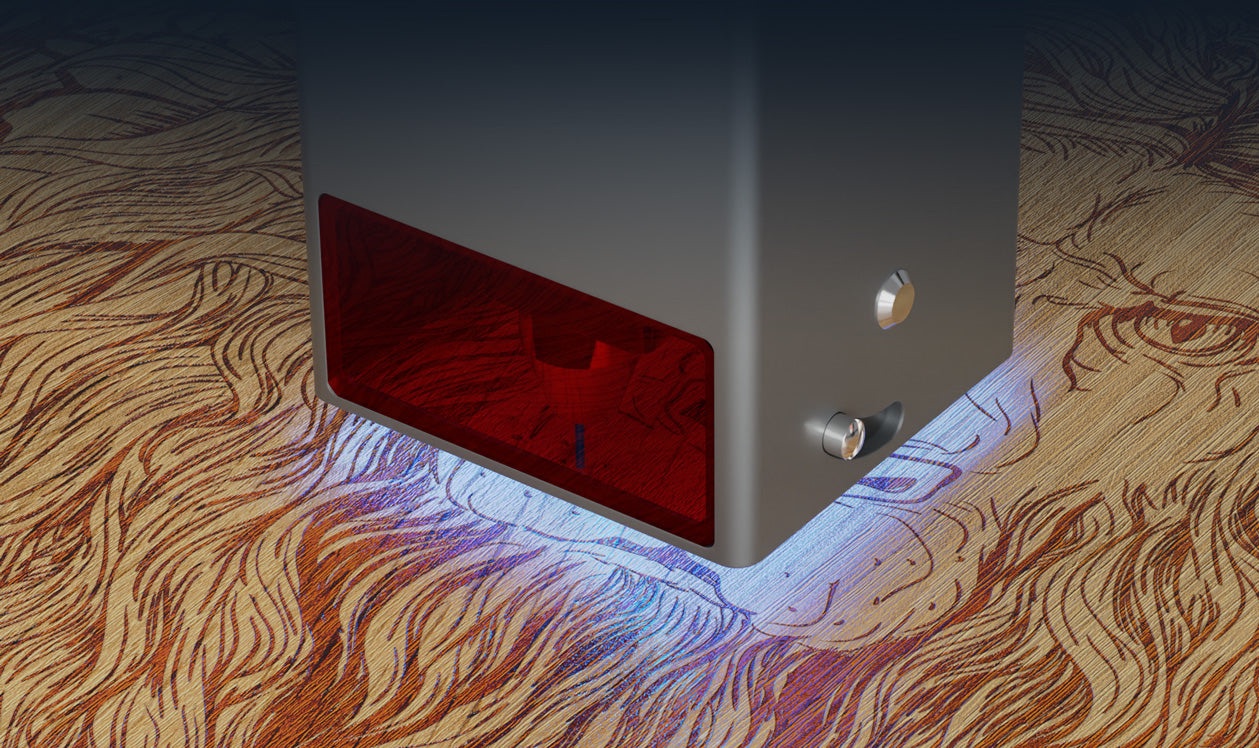 The LU3-20A also excels in color metal engraving, achieving 256 kinds of grayscale engraving, and offering 380+ color engravings through rapid chemical reactions with stainless steel. It's equipped with a built-in air assist feature for better engraving and cutting results.
The machine's thoughtful design includes a quick focus bar, an efficient cooling system, a louvered window for self-cleaning, a laser protection observation window, and a tiling structure to offset stress during X-axis movement, ensuring better engraving accuracy.
Superior Safety Features
Ortur has given paramount importance to safety in the LU3-20A. It's equipped with a security lock to avoid misuse, an emergency stop switch, and five emergency stop protections, including exposure, tilt, offset, current voltage, and USB.
Expansive Accessories and Compatibility
The LU3-20A also supports a wide range of accessories, including a folding bracket and Y roller series, which allow for 360° engraving and versatile project possibilities. Equipped with an OUC1.0 universal laser module adapter board, the LU3-20A laser head is compatible with all Ortur machines and most other brands of laser engraving machines. It can also adapt to engraving machines from brands such as Atomstack, XTOOL, Two Trees, and NEJE.
In summary, the Ortur LU3-20A is a game-changing piece of equipment for any creator, innovator, or hobbyist. Its blend of high power, precision, ease of use, advanced safety features, and compatibility make it a worthy investment for anyone interested in laser engraving and cutting. The laser head is currently available for $599.99 on Amazon or $549.99 on its official website. If you need the whole machine, the Ortur LM3 is available for $999.99 on Amazon or on its website; However, you can apply the coupon code GET200 to get $200 off and receive free $69.99 Universal Raisers (OUC1.0) when purchasing from the website.
Disclosure: We might earn commission from qualifying purchases. The commission help keep the rest of my content free, so thank you!