When you visit state fairs or attraction retail stores, you probably have seen a lot of wood, acrylic, or metal souvenirs with artworks engraved on them. Besides, I bought some DIY toys on Amazon which include some wooden boards with laser precut pieces. I couldn't imagine all those products could be made at home someday because only professionals could afford such expensive engraving machines. Thanks to recent advancements in the laser technology, now everybody can own a laser engraver without breaking the wallet. The ORTUR Laser Master 2 S2 is a mid-range engraver with starting price of just $279.
Disclosure: This is a sponsored article; We were compensated to publish this post on our website
Many people are intimidated with the idea of owning and operating a laser engraving machine by their own. Fortunately, the ORTUR Laser Master 2 S2 is built for novices so that they can assemble and engrave without prior experience. It comes with pre-assembled frame to reduce the number of parts and make the assembly process faster. In general, most people can put them together within 10-20 minutes. The final product measures 22.83″ x 21.65″ x 5.91″ and doesn't take up much space in our home studio.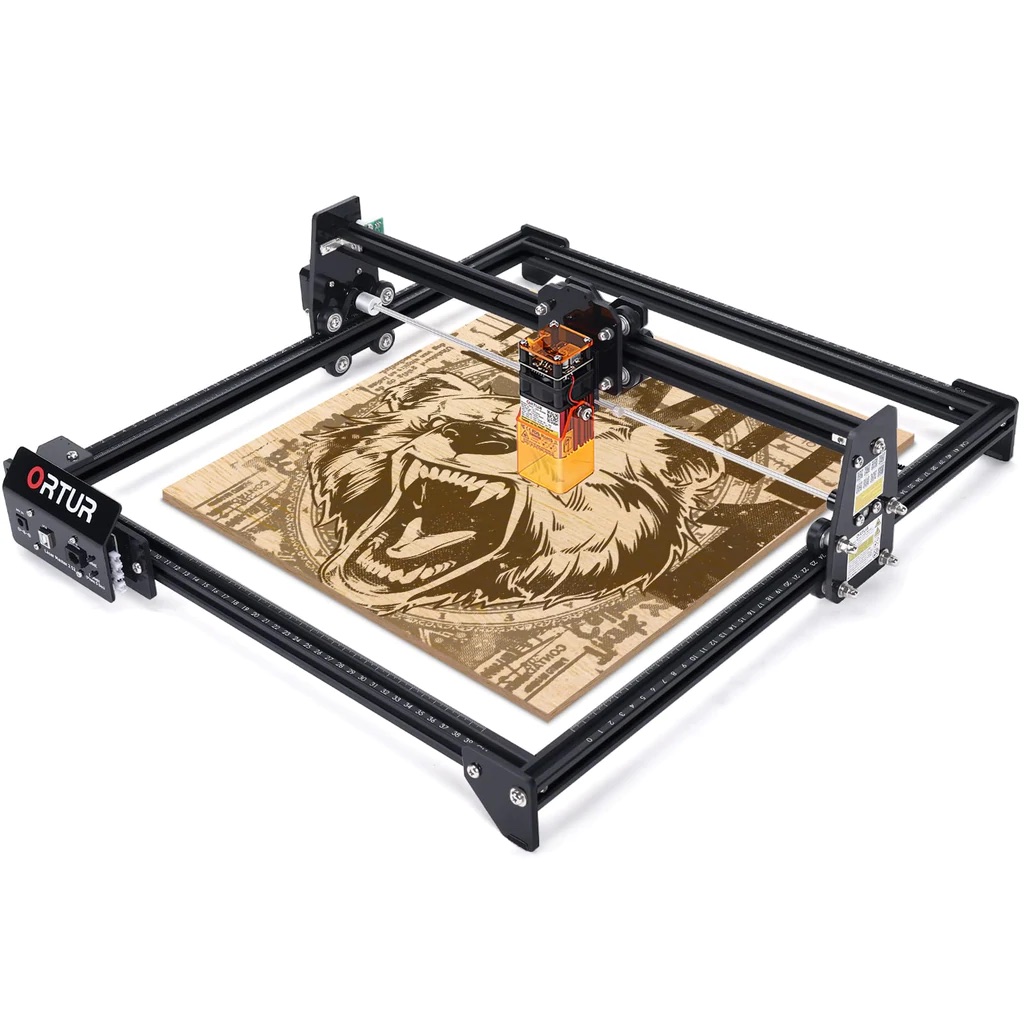 Although this is a mid-range engraver, it comes with high-end features including the 9th-gen Ortur Laser Motherboard with 32-Bit MCU and the advanced OLF-V180 firmware, allowing it to perform high-speed laser engravings on numerous surfaces, including wood board, paperboard, acrylic, leather, stainless steel, etc. It optimizes the motion algorithm so that the maximum engraving speed could reach 10,000mm/min, which is equivalent to the ORTUR Pro series. The firmware has some safety functions like current and voltage detection for better protection of the machine, and active power-off function to shut down in case of abnormal power supply. It is also compatible with more accessories including OOC2.0 Offline Controller, OE2.0 Laser Safety Enclosure, LU3-Series Digital Laser Modules, Flame Detector, Emergency Stop Switch, etc. Notably, ORTUR has released the new extension kit which can double the engraving area to 400mm x 800mm; This accessory is helpful when you need to work on a larger piece. The extension kit is available now for $149 but you can use the coupon code ZBKIT10 to get $10 off.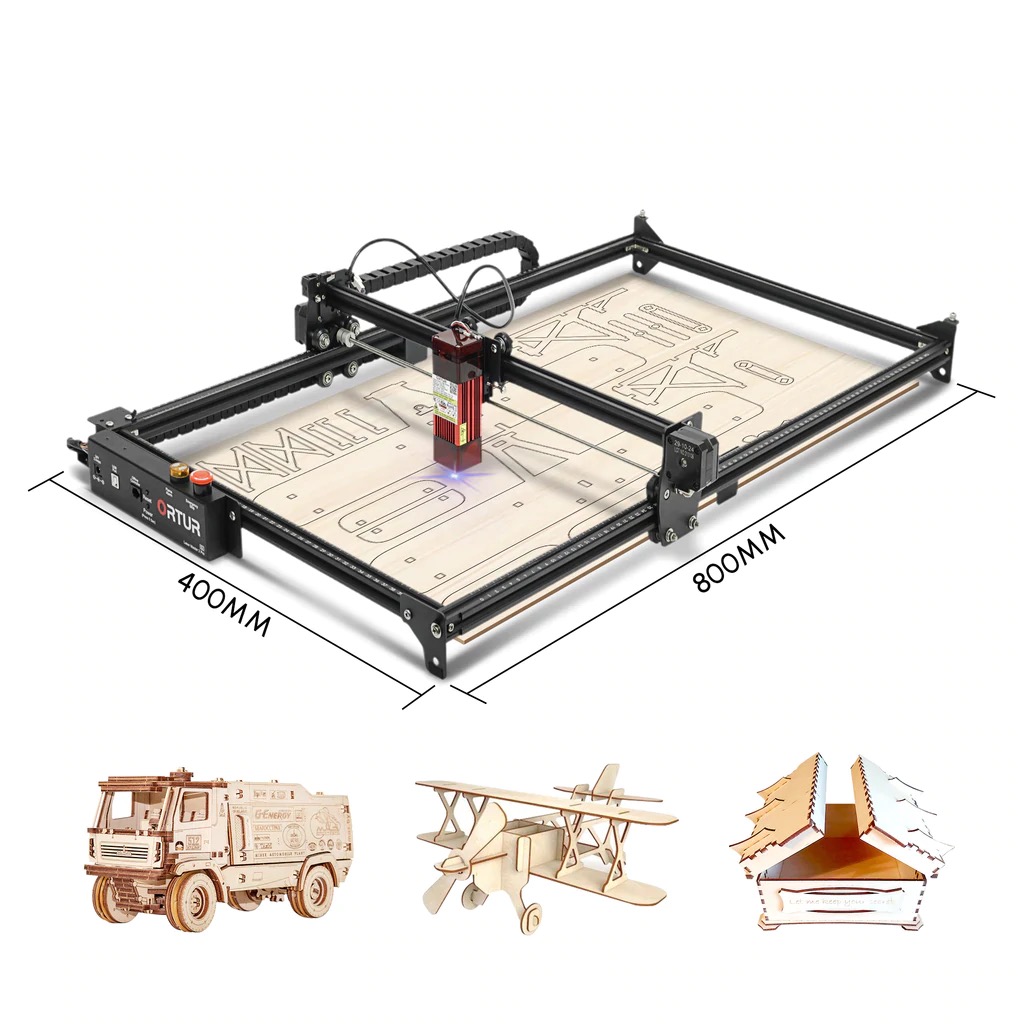 When purchasing the device, you should be noticed that there are some different versions with different laser modules. You should pick the laser module carefully because each one has its own characteristics and can perform better on specific surfaces. Here are the available options:
| LASER MODULE | ELECTRIC POWER | FOCAL SPOT | APPLICATION |
| --- | --- | --- | --- |
| LU2-2 | 7 W | 0.07×0.06mm | High-precision engraving, but not recommended for cutting |
| LU2-4-SF | 20 W | 0.12×0.15mm | Suitable for engraving hard materials like stone and glass |
| LU2-4-LF | 20 W | 0.17×0.25mm | With air nozzle, ideal for cutting |
Pricing of the Laser Master 2 S2 ranges from $279 to $379. If you're interested in the product, you can apply the coupon code ZBS210 during checkout to save additional $10.
If you have higher demand or probably engrave professionally, you can check out the Ortur Laser Master 2 Pro S2 LF 24V or Ortur Laser Master 2 Pro S2 SF 24V. You can also apply the coupon code ZBPLF10 and ZBPSF10 to get extra $10 off during this promotional campaign. The Pro-series engravers offer better reliability, smooth engraving, higher accuracy, and more refined engraving products.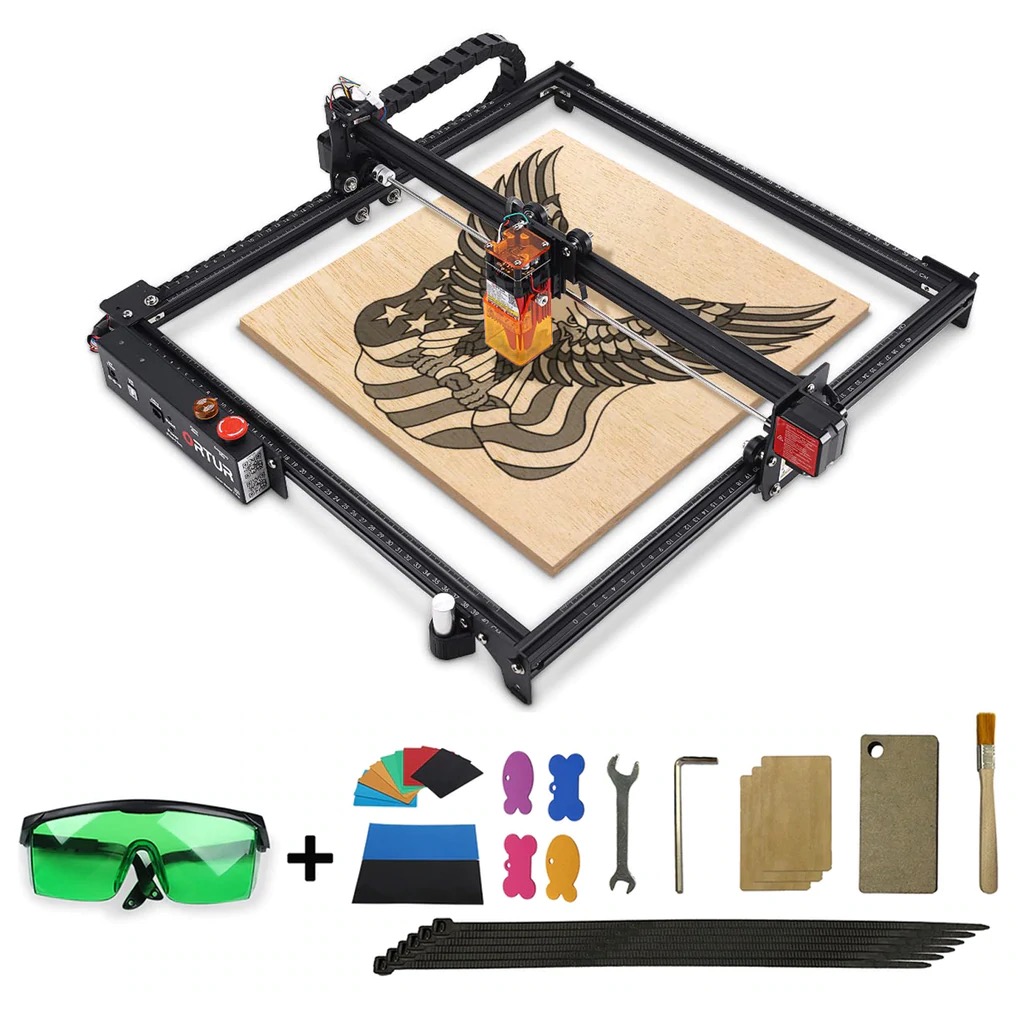 There is a promotion where Ortur Laser Maser 2 S2/ PRO S2 is on sale at a discounted price on Madethebest.com. In addition, you can get an extra free gift after placing an order. There are more surprises, you can click the following link to participate.
Disclosure: We might earn commission from qualifying purchases. The commission help keep the rest of my content free, so thank you!