Help desk software is a great solution in organizing one's working space to create a professional environment that ensures high level of productivity.
Order and accuracy are necessary when we are talking about customer support services.  Hundreds of claims addressed daily to such agencies and any manager involved in this field of duty or in any other activity requiring quick processing information and updating clients' databases will understand and appreciate help desk ticketing system.
Who will benefit the most from the help desk software implementation?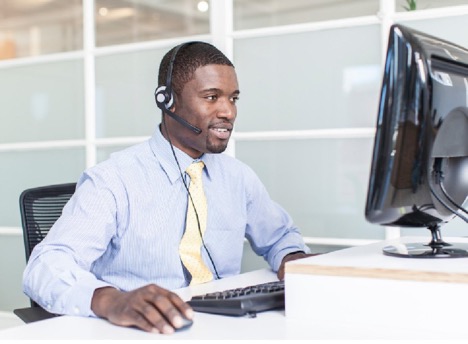 Any manager working for a client-oriented company should be interested in organizing a smooth workflow and aim at delivering a high-quality support to all clients. Help desk ticketing system gives a real chance to succeed in performing great results and to satisfy all the major customer needs.
When a client addresses a support service with a request of some kind, one of the managers gets a notification and puts a priority mark according to which this claim will be processed so it won't get lost. With the help of ticketing system, it is possible to add such categories as date, priority, due date, responsible manager, status and updating time and all this information makes manager's work much easier as all necessary information is gathered in one place. It is also possible to create categories and to distribute tickets manually or to do this job automatically through Automation Rules. These categories will be convenient for employees as here it is possible to assign team members to certain categories, create reports using only needed tickets or look for them easily.
Reliable help desk system automates the whole process of dealing with customers as it gathers all relevant information and presents it when required on one page with all necessary attachments as PDF files and screenshots and emails or other sort of correspondence history. So no one has to worry about losing a letter from the last year concerning any serious client's claim.
How to use software more effectively?
Those managers who wish to be available for their client 24/7 might want to download an app to any gadget and to continue their effective work. This app gives a benefit of time as one can operate whenever wants and at any place, for instance, working remotely from home. Even with a slow connection, this cloud-based app will show great results and it is mobile ready.
With help desk ticketing system one will improve the feedback as all reports will be processed faster and responses will be more accurate.
Regardless of the number of agents, the price is fixed. That means that all customer service employees are able to make their work more organized and client-oriented.
Implementation of this help desk ticketing system will make all your clients satisfied with assistance and quick responses.
Disclosure: As an Amazon Associate, I earn from qualifying purchases. The commission help keep the rest of my content free, so thank you!