By this time last year, I had the chance to try the Sphero 2.0 robotic ball and it was such an interesting toy. That's the reason I was so excited when Sphero sent me its new-generation toy for reviewing.
It is called Orbotix Ollie and the unit I received is even the special edition, Darkside Ollie. Let's check it out.
Unboxing Video
Design & Features
Unlike the previous versions, the Ollie has a tubular design with 2 wheels on the sides. The Darkside edition comes in a black color and it looks exactly the same as the normal edition. However, you can see the special edition comes with some more accessories. Apart from the 2 Nubby Tires and 2 Prime Hubs, it is also equipped with 2 Turbo Tires for boosted performance and 2 Flux Hubs to make the Ollie even cooler.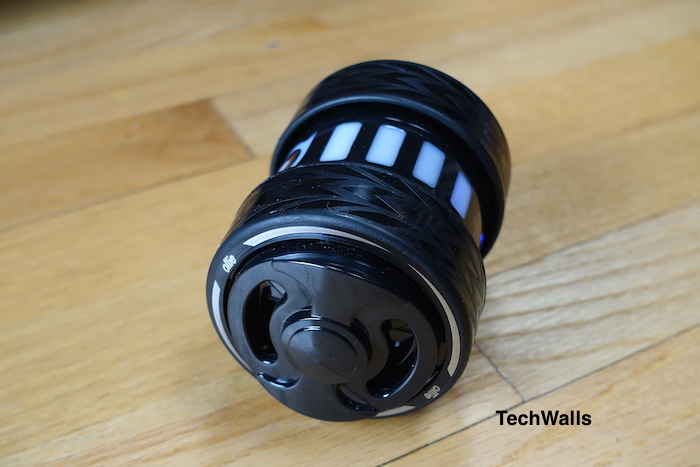 As compared to the Sphero 2.0, the Ollie doesn't look as cute and it is actually closer to a remote control car. Even the app is also quite boring and you might be disappointed if you have already tried the interesting app for Sphero robotic ball. Basically, you only have one screen with a trick pad on the left and joystick on the right. There is no extra app or game, so you can get bored very soon if you are not a RC car enthusiast.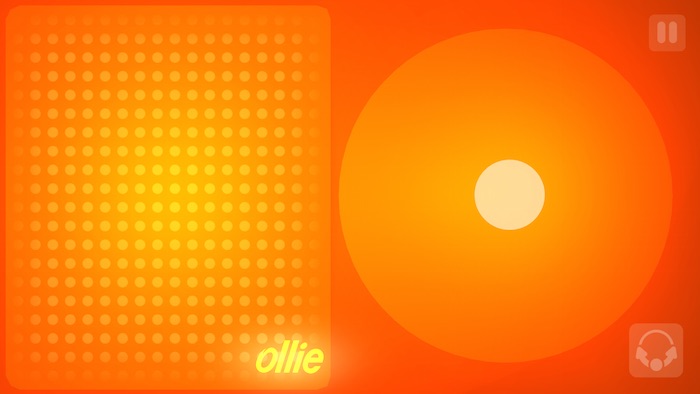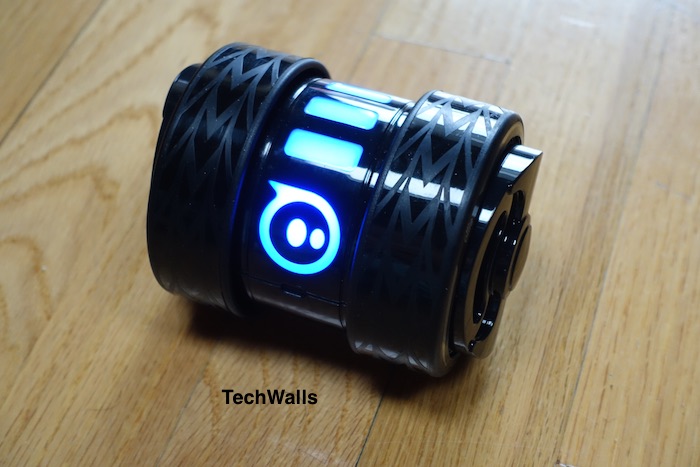 However, the Ollie is great for what it is offering. This is a high-performance toy and it can reach the speed of over 14mph. Besides, you can do some nice tricks like spinning, drifting, and flipping. It sounds easy but it is actually quite difficult to master the tricks, especially with the virtual controls. You can check out some tricks in the video below.
Setting up the Ollie is quite easy and I love that waking it up now requires just a touch. Ollie uses Bluetooth 4.0 LE connection, so it is on all the time. To wake it up, you just need to touch it gently with your smartphone and the Ollie will be on immediately.
The Orbotix Ollie is available on Amazon for less than $99 and the Darkside edition costs $50 more. This is a nice toy but honestly I still prefer the Sphero robotic ball because it is more interesting and I can spend a lot more time playing with its app. However, if you need a high-speed one, the Ollie is absolutely a better choice.
Disclosure: We might earn commission from qualifying purchases. The commission help keep the rest of my content free, so thank you!