LG Electronics has taken the wraps off the Optimus Vu, or Intuition as it is widely known in the United States, a commercial smartphone available from the Verizon Wireless, virtualizing your business and privacy.
Technically speaking, the privacy and business virtualization halves your device's operating system into two partitions: one containing business applications surrounded by walls of security features and another section keeping your personally identifiable information and miscellaneous apps intact. On top of that, the LG Optimus Vu gives users the security and virtual work space with ancillary perks and the unique UX features.
LG partnered with VMware and Verizon to engineer the Optimus Vu that comes hard on the heels of the LG Revolution for VMware Horizon Mobile, which recently won the International CES Innovations Design and Engineering Award.
What purpose does this virtualization technology serve?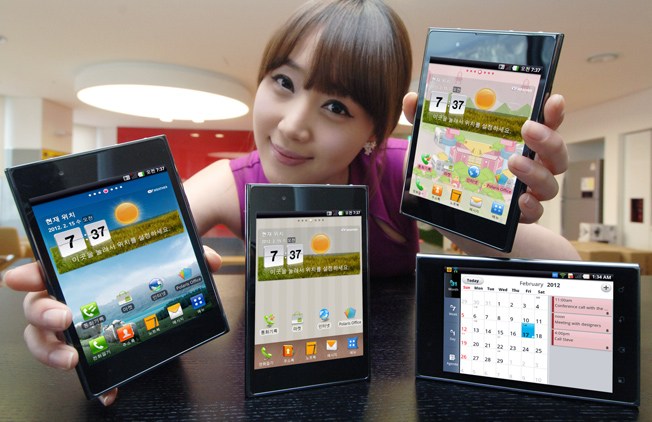 Most companies in an era bombarded by everything mobile and smart have dramatically adopted intuitive gadgets such as smartphones and tablets running major operating systems Android, iOS, Blackberry and Windows Phone. Users have the option to bring their own device to the workplace. However, along with this development comes the threat from security issues that are hard to reolve without contingent IT measures. Chances are, most often mobile users might lose their personal data and confidential work information all together, creating a compromise that could have adverse impact on the business as a whole.
Addressing that problem means there must be some kind of solution to drawing the line between your personal and professional space. LG Optimus Vu does just that by enabling users to run their devices in two operating systems that are fully isolated from each other. LG touts the security offered by privacy and business virtualization to be a notch above the existing capabilities offered by current commercial applications.
"Joining forces with VMware and Verizon Wireless has enabled us to create an enterprise-ready smart device that enhances pro-ductivity and convenience. Users can enjoy the versatility of having two devices in one while businesses can feel safe in the knowledge that sensitive information will be com-pletely secure," said Dr. Jong-seok Park, president and CEO of the LG Electronics Mobile Communications Company.
Boaz Chalamish, senior vice president and general manager, End-User Computing, VMware, added that the two companies aim to address the hurdles faced by IT departments due to the bring-your-own-device system in workplaces and IT consumerization.
According to Chalamish, virtually separating the workspace and personal data on a mobile device helps to eliminate the hassle of securing and managing the device.
Disclosure: We might earn commission from qualifying purchases. The commission help keep the rest of my content free, so thank you!