In today's era of ubiquitous wireless earbuds, it's a challenge to design a product that stands out from the pack. OpenRock S not only rises to this challenge but sets a new benchmark, proving itself to be a force to be reckoned with.
Disclosure: We received the earbuds from the manufacturer as a courtesy for review purposes. However, the review is intended to provide honest, unbiased insights about the product, based on personal experiences and observations.
Unboxing Video
Specifications
Driver size
16.2 mm
Frequency response range
20Hz – 20kHz
Microphone
Single side 2xMEMS
Bluetooth version
5.3
Waterproof Rating
IPX5
Battery life
19 hours (earphones)
60 hours (including charging case)
Audio decoding
AAC, SBC
Rated input
5V/450mA
Full charge duration
1.5 hours
Fast charging
1 hour playback after charging for 5 minutes
Weight
12 g (single earphone)
132 g (complete set)
Box Contents
OpenRock S Earbuds
Charging Case
USB-C Charging Cable
User Manual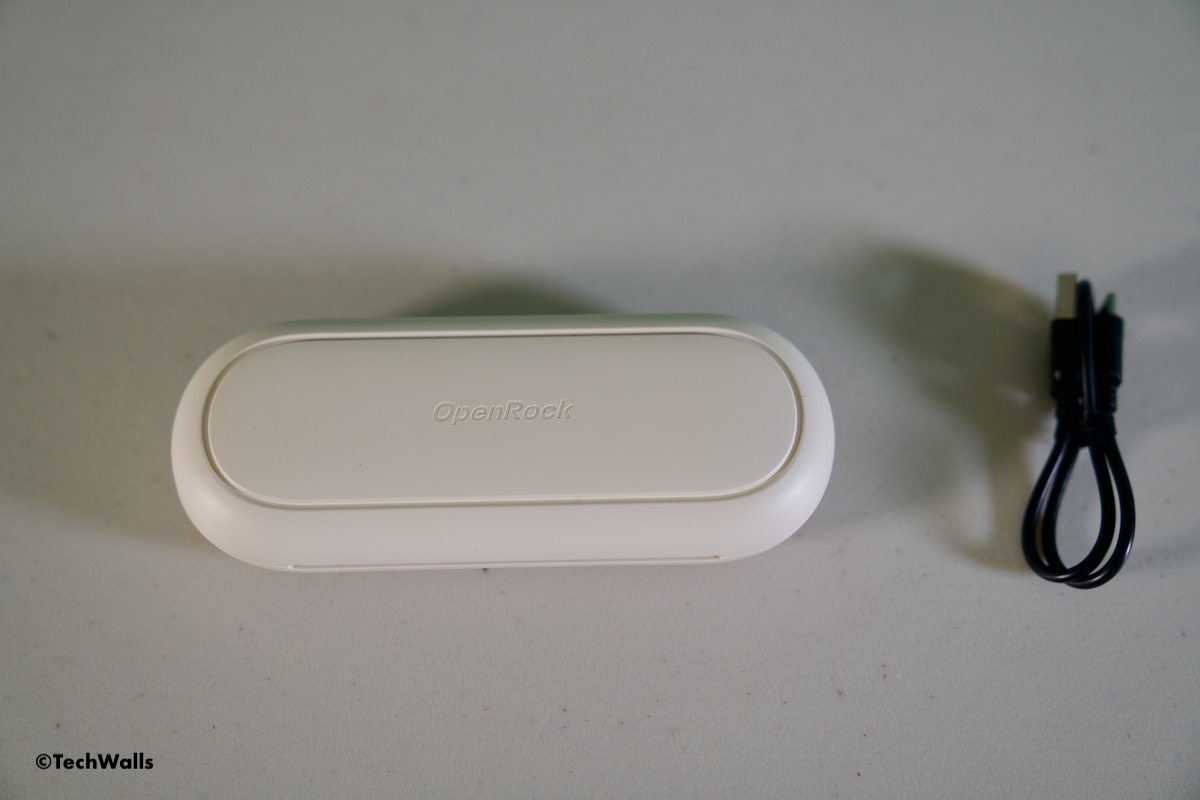 Designed with Precision, Worn with Comfort
The open-ear design is a game-changer. While most earbuds attempt a one-size-fits-all approach, the OpenRock S acknowledges that every ear is unique. The ergonomic adjustable ear hook can be bent and pulled to find your perfect fit, and it stays that way. This promises stability even during vigorous head-shaking, making it ideal for sports scenarios. For those who wear glasses, there's no more discomfort; the design has taken your needs into account too. The earbuds are lightweight and I don't have insert them into my ear canals, so they are very comfortable even when I wear them for hours.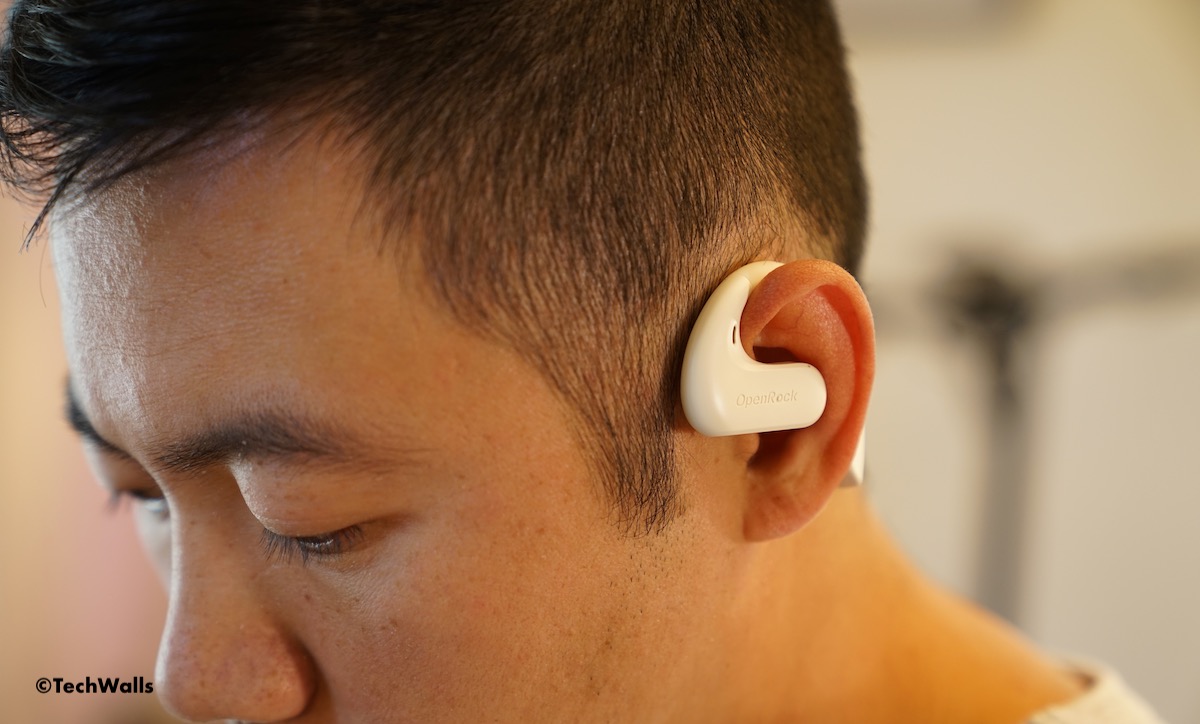 Its edge over competitors doesn't end with the aforementioned features. With a PX5 waterproof rating, OpenRock S stands resilient against sweat, dust, and moisture, besting the PX4 rating of many competitors. The latest Bluetooth 5.3 ensures swift and efficient connectivity. And for those who prioritize a safe workout experience, the open-ear design allows for an acute awareness of the surrounding environment.
The OpenRock S doesn't have any physical button but you can tap/double tap on the outside of the earbuds to play/pause or skip tracks. I don't really like the tap controls, so I use my phone to control playback most of the time.
Battery That Keeps Up with You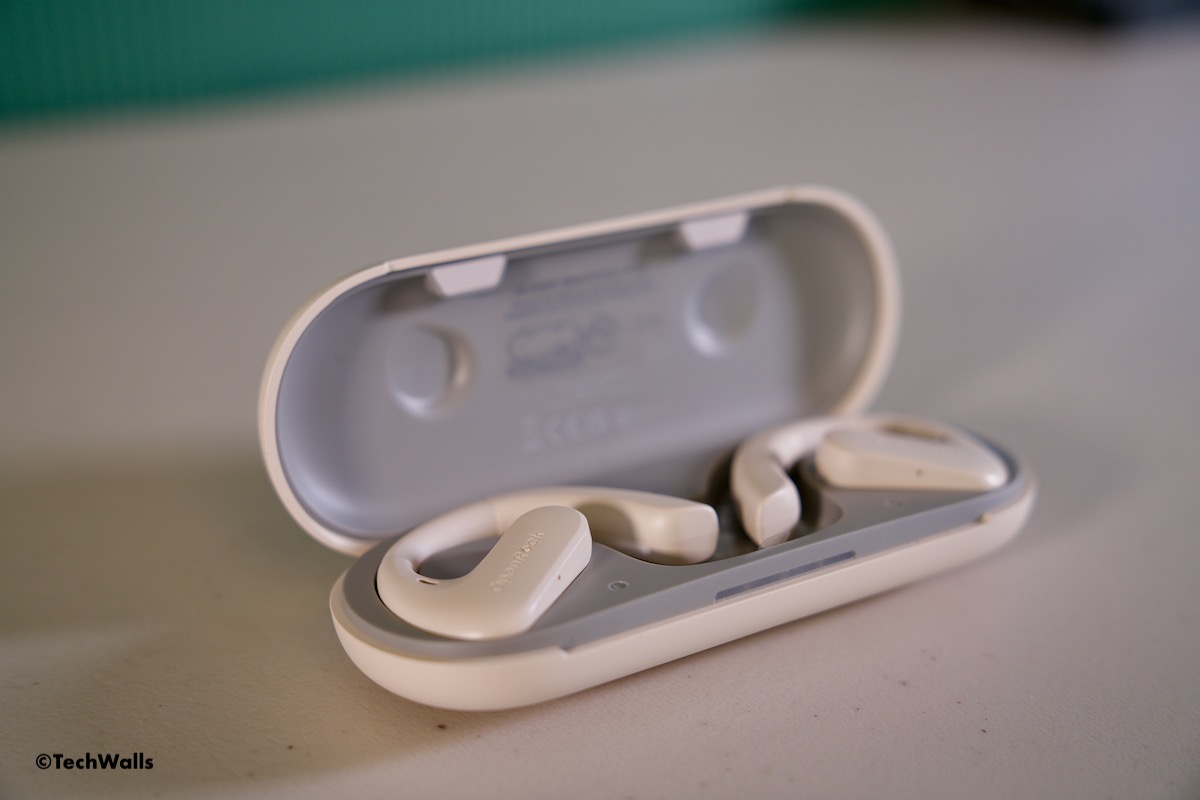 The longevity of the battery life is truly commendable. The earbuds themselves deliver up to 19 hours of playback but when coupled with its charging case, they provide a whopping 60 hours. This translates to prolonged usage without the constant need to recharge, making it especially suitable for marathon sessions or extended activities.
Audio Quality
The first thing that grabs your attention is its jaw-dropping bass performance. Courtesy of the TubeBass technology and the large 16.2mm dynamic driver, it promises an exhilarating audio experience. The meticulous crafting of the bass amplification cavity structure coupled with the biological diaphragm ensures abundant bass energy. Add to that the self-developed dynamic audio algorithm that dynamically adjusts bass and treble, and you're in for an auditory treat that maintains an optimal sound quality throughout. You shouldn't expect audiophile quality from the product but these are among the best open-ear buds I've tested. They sound beautifully at lower volume level and only show some distortion at higher volume.
They sound way better than bone-conduction headphones that I often use for outdoor exercises. They don't provide great noise isolation like in-ear headphones but it is still surprisingly good. Even in quiet environment, people around you would find it difficult to know what you are listening to. On the other hand, they still keep you aware of surroundings and this is very important for outdoor earbuds. The audio volume and clarity are amazing and you totally can enjoy listening to news, podcasts, or music in different environments.
OpenRock S isn't just about listening; it's about feeling. The professional sound effects, specifically tuned for sports psychology, ensure you remain in the optimal listening state during workouts. Whether you're into high-intensity workouts or prefer a calmer regime, the Rock and Relax Modes cater to your specific needs, making each workout session an immersive experience.
One of the underrated features in earbuds is the quality of phone calls. OpenRock S shines in this domain with its 4-mic AI noise cancellation. Even in noisy environments or amidst strong winds, the person on the other end of the line hears you with crystal clarity.
Conclusion
With a blend of impeccable design, enhanced sound quality, and outstanding battery life, OpenRock S is a holistic package that truly delivers. It doesn't just keep up with the competition; it soars ahead and sounds unexpectedly good. So, if you're in the market for affordable open-ear buds, the OpenRock S is totally worth considering. It is currently available for just $89.99 on the official website. You can also buy it on Amazon and after applying the promo code 20WUWZHX, the price will come down to $63.99.
Disclosure: We might earn commission from qualifying purchases. The commission help keep the rest of my content free, so thank you!