Are you searching for ways to make money online? Everyone could do it at least as a side job. In fact, a lot of people would love to make a living working from home. But it is often thought that you cannot make a sustainable living online with your own business. Well, we have found three ways you can make it using the internet. Let's take a look at them to see if these money-making opportunities work for you.
Ways to Make Money Online
While some ways to make money online are fruitless, there are some income solutions that are definitely worth your time. Let's break it down and find out which option offers the best reward.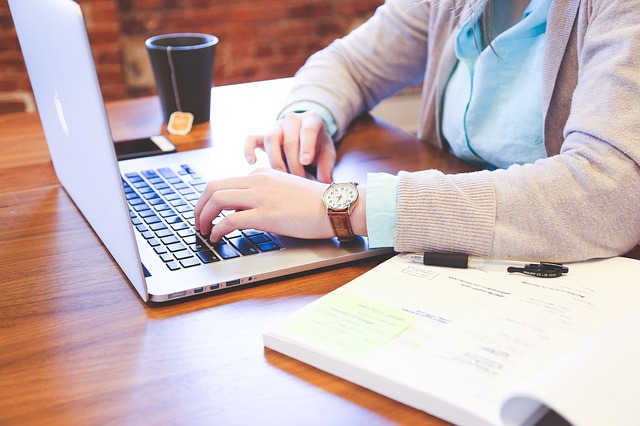 Freelance Research Paper Writer
Do you love to write? Would you like to make it your job? Becoming a freelance writer can be hard. It can take years of small jobs to make a good living. But if you have a degree, you may be able to make enough money. The best option for writing is to get employed by a research paper writing service that is based online and allows you to work from home. You will be treated like a professional and be able to write to help out another student. You probably know what it is like to study and not receive any help with you are stuck with assignments. Now you have the opportunity to give back and receive a good amount of money for your time. You can take on as many writing assignments as you can do. All of this can be done from home, and you can specialise in your degree. You do not have to gain experience and complete small jobs to get a good salary. You just have to enquire and apply to a paper writing service.
Day Trader
Are you interested in the stock market? Perhaps day trading could be your thing. It is important to point out that you can make a lot of money through day trading. But it does come with some risks. You will have to learn some more about it so you can create a well-planned strategy. Essentially, this online task is purchasing and selling security on the same trading day. You will need some financial backing already as you will have to use high amounts of leverage. The point of day trading is to grasp price movements in highly liquid stocks. If you pursue this type of career, it's important to be educated on how to do it. Otherwise, you risk losing money. You will need to learn about the marketplace and create a strategy. This could be swing trading or arbitrage. You will have to find the one you think you can do. For example, there is a change of high reward with swing trading. But there is also high risk. If you are looking to start on day trading, arbitrage has the lowest risk and can lead to medium reward.
Goods Importer and Seller
Have you always wanted your own business? With modern technology, it has never been easier to get started online. You can start by importing your own goods that interest you and selling them using an Amazon business account. You can use a website like AliBaba. This is a website like a wholesaler that offer products at good prices from around the world. You can find quality manufacturers and suppliers for the goods you want to sell. This includes clothing, consumer electronics, home, and kitchen goods and even jewellery. Then you can create your own listing on Amazon. While you pay a monthly fee for selling, there is still a lot of room to make a profit. While it may be slower than writing essays, it is not as risky as day trading. You can make a steady income. You might just have to advertise your shop to drive traffic.
The Best Online Income Solution
As you can see, all three of these business opportunities offer a good reward if you are willing to work hard. If you have a degree and love to write then joining custom research paper writing services is going to be the best one for you. You can make a good income working from home helping out students when they have exams and assignments. If you have always wanted your own business, you might enjoy importing goods and selling them. Having platforms like Amazon make it easy for everyone to start selling. Wholesalers like Alibaba also make it an affordable business to start with not a lot of capital behind you. Why not try it out? Last be not least is day trading. This is the option that comes with the highest risk. But it can also be accompanied by the biggest reward. The key is to know what you are doing. You can learn to trade here.
Disclosure: We might earn commission from qualifying purchases. The commission help keep the rest of my content free, so thank you!