I've tested a few OneOdio headphones recently and all of them were really great value. The OneOdio Monitor 60 is another pair of headphones in the $60-$70 price range but they are different from the previous cans as they are wired headphones. How good are these headphones and who should buy them?
Disclosure: We received the headphones in exchange for the review. We tested them for a month to write this review.
Unboxing Video
Design & Features
Once taking everything out of the box, I was quite surprised at the size of the OneOdio Monitor 60. They are significantly bigger than my previous OneOdio headphones. An advantage of the headphones is that the earcups can be folded inwards to make a compact size, easier for storage and transportation. Unfortunately, those hinges are too flexible, therefore, the earcups twist around regularly when I handle these headphones.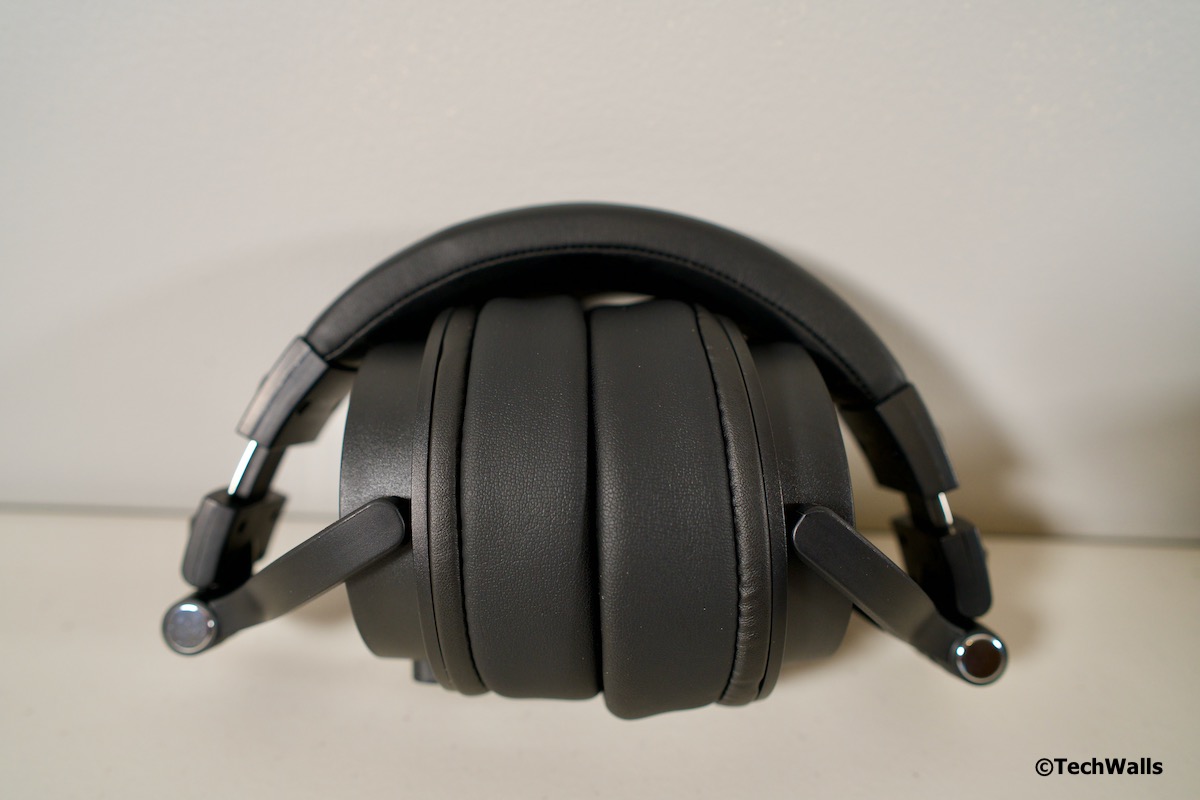 Inside the box, you can find some other accessories like a carrying pouch, a 3.5mm to 3.5mm cable with microphone (1.2m), a 3.5mm to 6.35mm coiled cable (1.5m~3m), and a 3.5mm to 3.5mm cable (3m). There are no control buttons on the earcups, there are just 2 audio ports (3.5mm and 6.35mm).
The Monitor 60 has black plastic exterior and it is quite lightweight. I like the nice touch with honeycomb grilles on the outside of the earcups, making the design more modern. The grilles are just for decoration as these are closed-back headphones.
The earpads are made of artificial leather but they feel soft and easy to clean. The headphones have over-ear design and the space inside earcups are spacious. The clamping force is adequate while the ear pads don't press against my ears, therefore, I could wear the headphones for more than an hour without any discomfort. Besides, I also don't feel any pressure on top of my head because the headphones are really lightweight. I tested the headphones during winter, so my ears don't sweat much as well.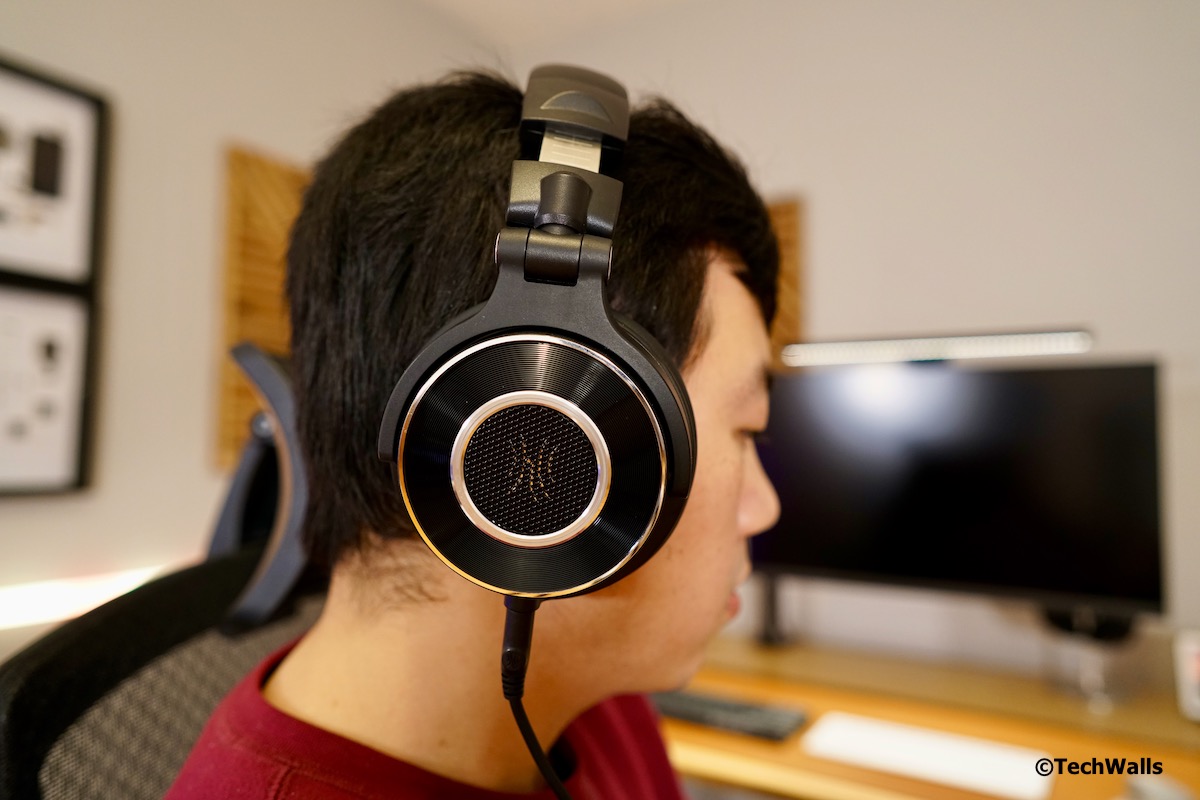 Audio Quality
The headphones have an impedance of 38 ohms, so I have no problem driving them when connecting directly to my new MacBook Pro. They boast to be monitor headphones for mixing, recording studios, post-production, music production, video editing and I think they are good enough for most hobbyists.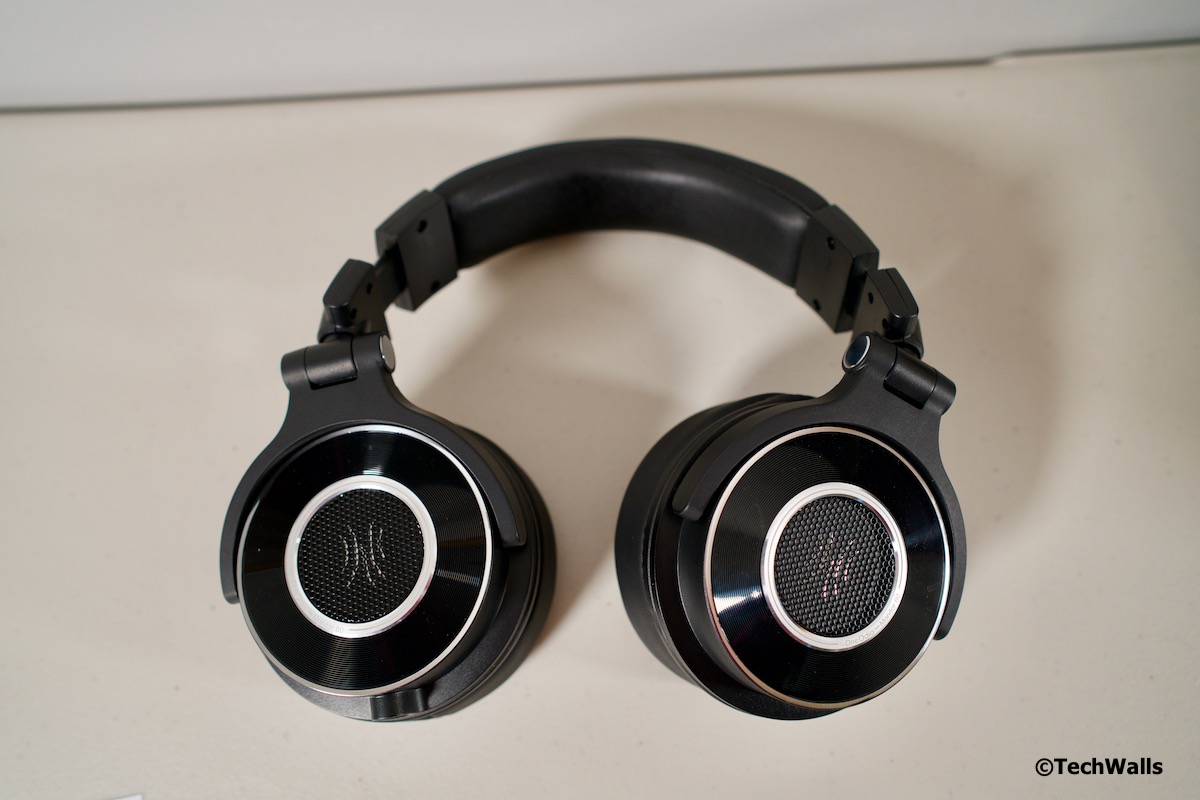 The sound signature has dramatically changed as compared to OneOdio wireless headphones I tested earlier. We no longer have a heavily-boosted bass response and slightly muddy sound. Instead, the bass is still prominent but it is not as overwhelming. As the result, the mids and highs become clearer and reveal more details.
Of course, the Monitor 60 is not perfect as the bass is not tight and punchy enough. The sound is quite rich and entertaining, not close to the neutral frequency response in professional headphones. However, the majority of people are using worse audio equipments, so we totally can use these as monitor headphones for non-professional works.
Conclusion
Pros
Lightweight and comfortable
Compact design
Clear sound with little bass boost
Cons
Clunky design
Doesn't sound as flat and neutral as expected
The OneOdio Monitor 60 are good monitor headphones if you are on a low budget. They sound much more accurate than most headphones in the price range while the sound is still rich and full enough to enjoy music or movies. It would be a much easier recommendation if it had a better build.
Disclosure: We might earn commission from qualifying purchases. The commission help keep the rest of my content free, so thank you!