OneOdio A70 Fusion is the 2nd product I've tested from the new brand and again, I expected this is a great value for the price tag of less than $50. You even can get it cheaper by buying the used product on Amazon; It costs just over $35 and you will give a 2nd life to the product. What will we get from such affordable wireless headphones? Let's find out in the review.
Disclosure: We received the headphones in exchange for this review. We spent time testing it to make sure the review is honest and unbiased.
Unboxing Video
Design & Features
The OneOdio A70 was released in early 2019 and it has received rave reviews on Amazon since then. The headphones comes in 4 different colors and my unit is the black one. The other colors might look elegant on the website but they are not really sleek in real life because the exterior is made mostly out of plastic. Black option is a safe choice for most budget headphones on the market.
Inside the box, you can find the headphones, a carrying pouch, a USB charging cable, a 3.5mm AUX cable, and a partly coiled 3.5mm to 6.35mm cable. Since the headphones were released a few years ago, they still use the outdated mini USB port. I love that the earcups can be folded flat or folded inwards for easier storage and transportation.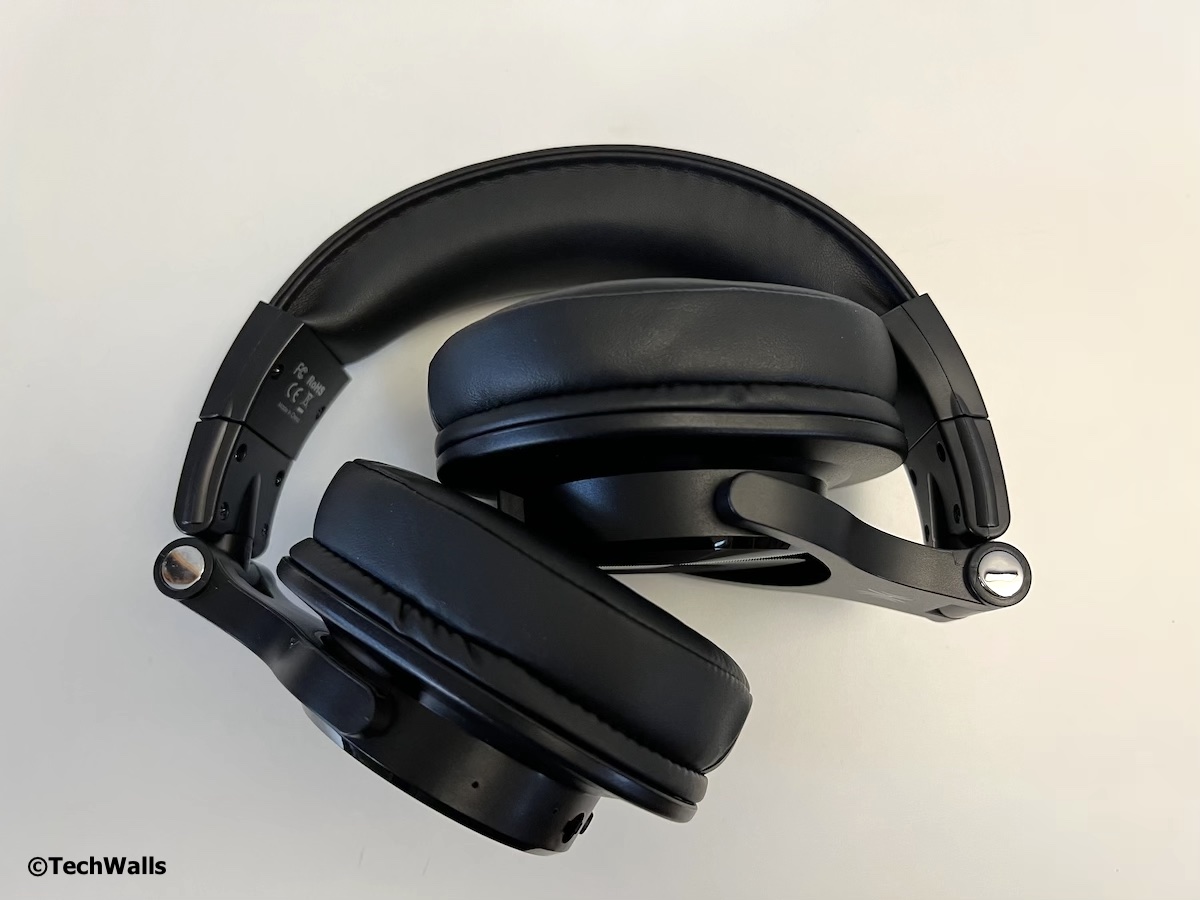 My favorite feature of the headphones is audio sharing. I can't understand why very few headphones on the market have this super useful feature. I and my wife often watched TV late at night when our kids were in bed; We often had to turn the volume as low as possible and it ruined the experience. I tried to find some solutions but they were either bulky or expensive. The easiest way it to buy a pair of Apple AirPods but they would cost at least $200 and the sound is not even good. The A70 costs a fraction of the price and it works perfectly; I connect the A70 wirelessly to my Apple TV or iPad, then connect any other headphones to the A70's 6.35mm port on the left earcup. Both of us now could enjoy movie nights with our own headphones without paying a hefty price.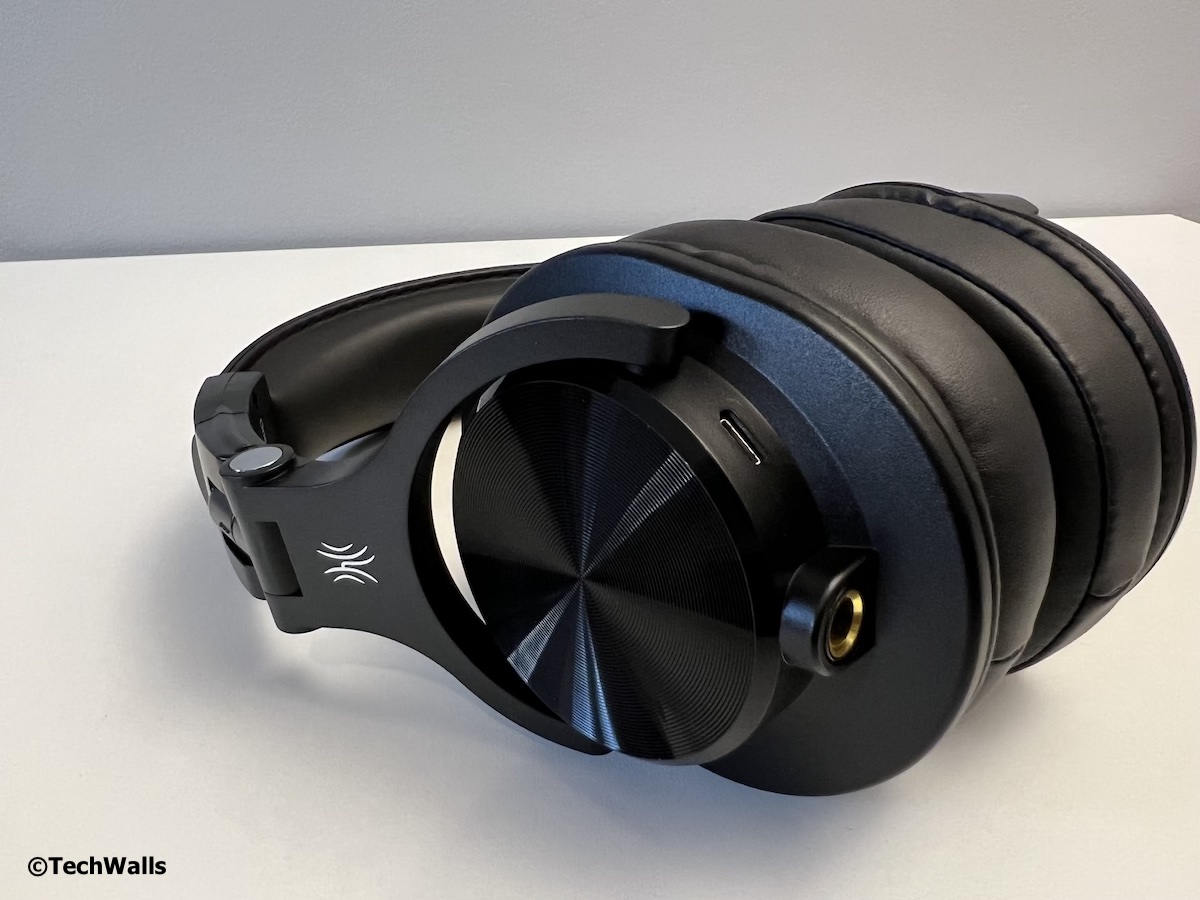 Another advantage is that I can pair the headphones to multiple devices simultaneously. They are connected automatically as soon as I turn on the headphones and I never have to re-pair them. This is a very convenient feature because sometimes I use the headphones with my computer, and then switch to my iPad later on.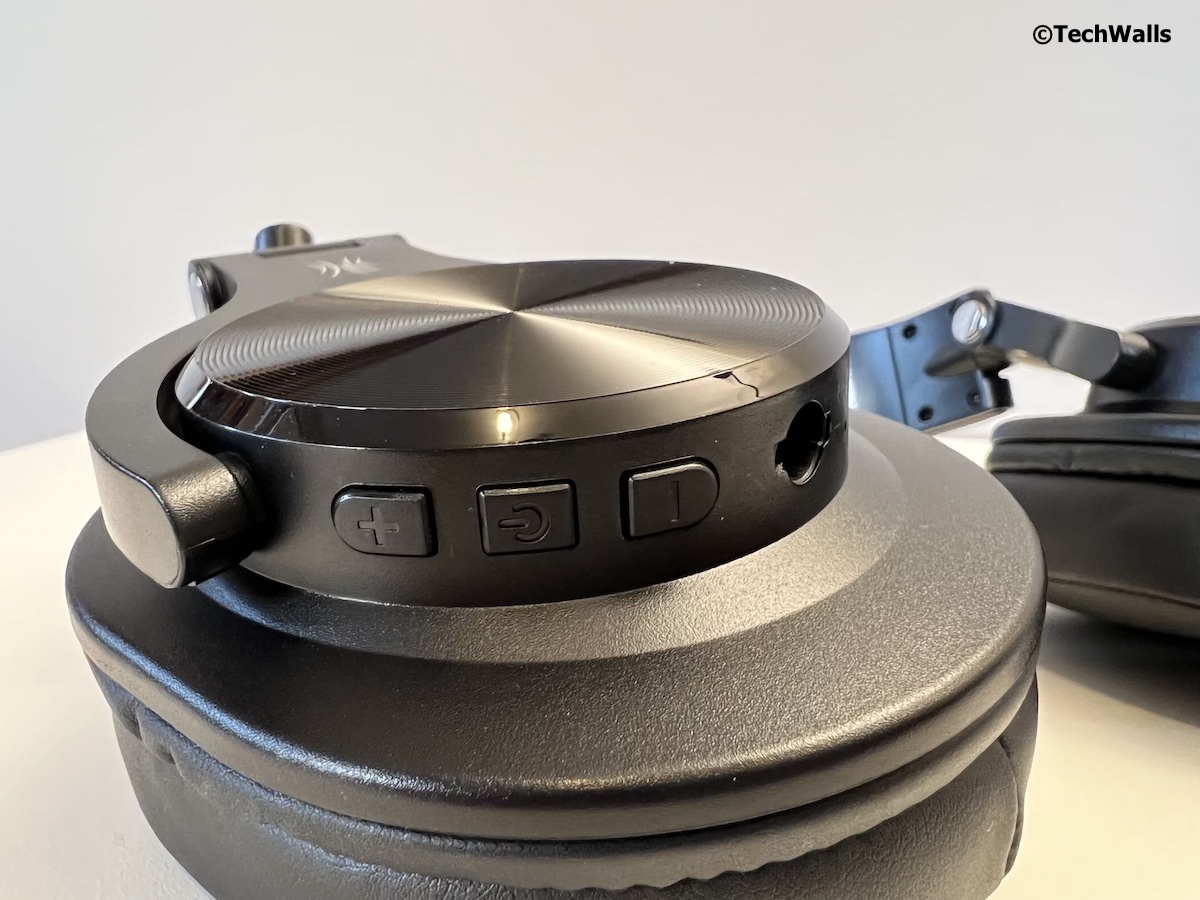 The A70 is not the most comfortable over-ear headphones I've used but it is good enough, especially when I tested the headphones during cool fall days like these. It might be a different story when testing on hot summer days because faux leather coverings often create a lot of heat. The clamping force of the earcups are not too strong, so I don't feel much pressure against my head; However, it is still good enough to keep the headphones steady when I walk on the streets. The space inside earcups is just roomy enough so that they don't touch my outer ears. Therefore, I feel quite comfortable wearing these headphones, at least at the moment.
The headphones are powered by a 950mAh battery which could last up to 50 hours of music playback. In my test, I could easily use the headphones for 2-3 weeks on a single charge.
Audio Quality
As this is boasted to be DJ headphones, I could imagine there would be a lot of bass coming from the drivers. And yes, these are truly bass-heavy headphones and sometimes the bass becomes too aggressive that I couldn't hear anything else. The sound signature is very similar to V-Moda headphones that I tested a few years ago. I just could enjoy music for about 15-20 minutes because my ears get fatigued very soon. Although this sound is not my type, I know that many people like the boosted lows.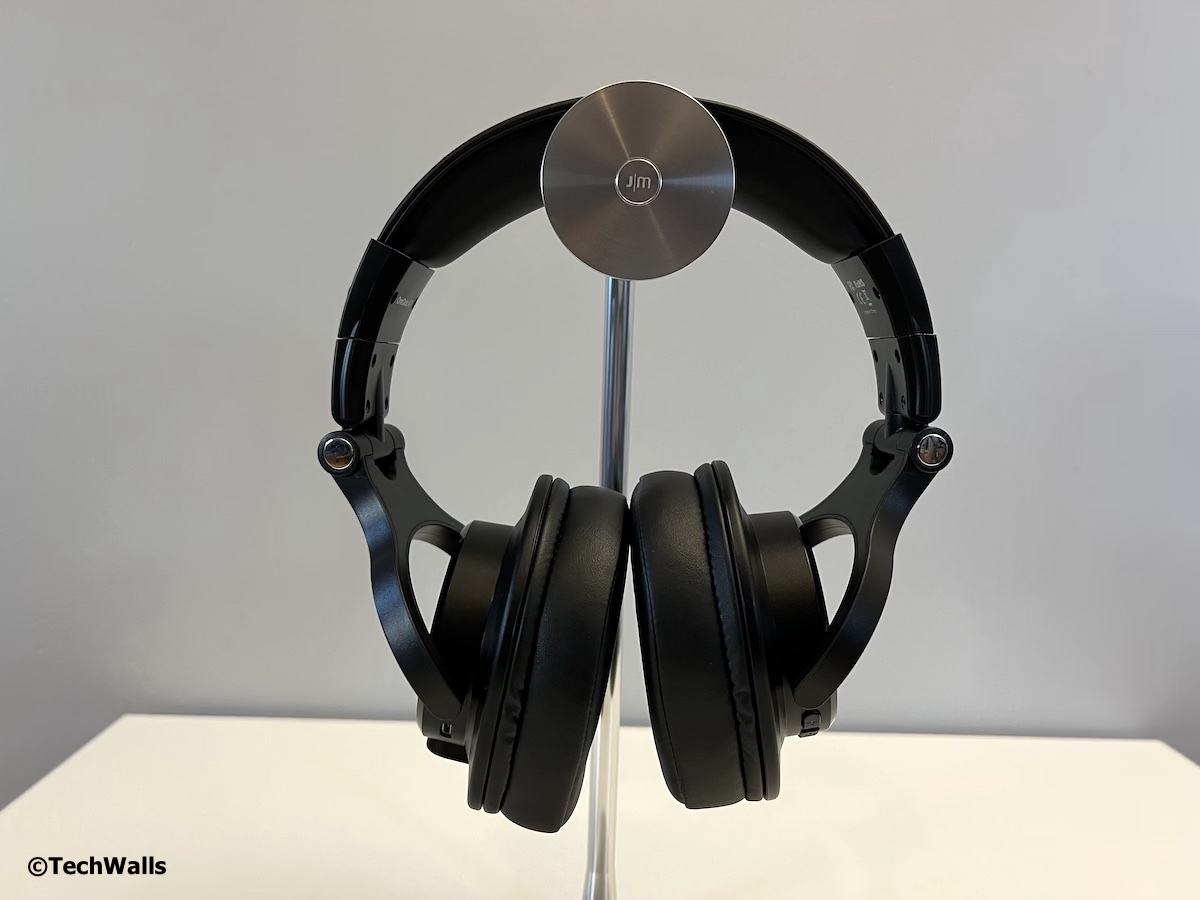 I don't like the muddy and boomy sound because the vocals and treble suddenly become subdued. A lot of details are lost and sometimes I even couldn't hear the lyrics clearly. Although the headphones are not really great to enjoy music, I still use them a lot when watching movies. The soundstage is fairly good and the mids become more present then.
Conclusion
Pros
Affordable
Foldable earcups for easier storage
Helpful audio sharing feature
Connect to multiple devices simultaneously
Comfortable
Impressive battery life
Cons
Overwhelming bass response
The OneOdio A70 is neither the best-sounding nor the most comfortable headphones I've tested, however, it is an affordable option and I actually have used it a lot because of the audio sharing feature. I really love using these headphones to watch TV shows and movies, therefore, I totally recommend the product.
Disclosure: We might earn commission from qualifying purchases. The commission help keep the rest of my content free, so thank you!