Before the completion of the deal with Microsoft, Nokia announced three Android based smartphones. They were the Nokia X, X+ and XL. Many eyes-brows were raised by Nokia's move to Android. Nokia carefully chose to highlight the smartphones as a monumental upgrade from the Asha lineup, and to 'solely 'entice' people into eventually purchasing a Windows Phone based smartphone.
Nobody was paying such attention to Nokia's carefully chosen words; the fact was that it ran Android. Turns out the deal with Microsoft leaves out a technologies group, which had been providing hardware and software support to Nokia's phone group for several years. Now that it is its own separate entity and no longer tied with Microsoft, its first new project is a new launcher for Android. Say what you will, but the new 'Z Launcher' is quite exquisite.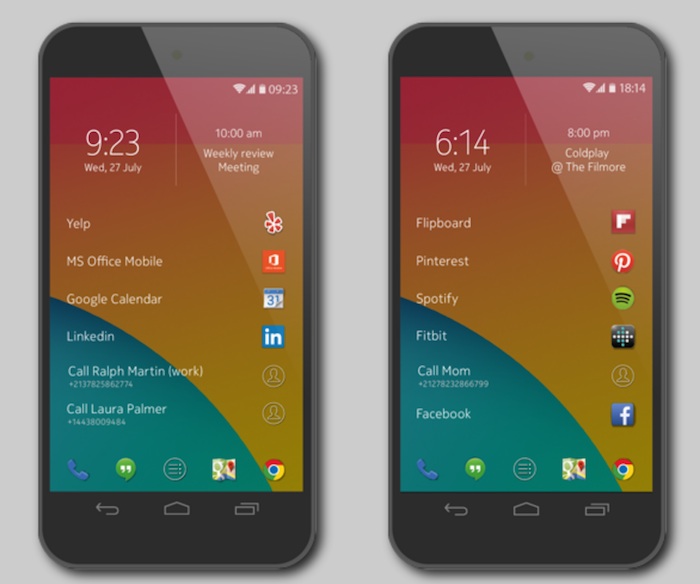 With all the launchers available on Android, the Z Launcher proves to be quite simple yet functional. The idea behind it is to provide quick access to your applications on your phone. Simply scribble down the first alphabet is starts with, and the Z Launcher will display all the apps starting with that first alphabet. The devs claim the app is refined enough to bring up accurate suggestions without needing to draw more than one alphabet.
On the outlook, the Z Launcher employs a conventional looking homescreen. But wait, its not as 'conventional' as that. The Z Launcher reads your behavior and places your favorite or most-used apps on the homescreen. The Z Launcher goes an extra way as well, so for example, in the morning it could be work stuff, and in the evening it could be games or streaming services.
The Z Launcher isn't available on the Play Store yet. You will have to sign up for the beta to actually use it. As far as compatibility goes, the Z Launcher is only compatible with a few recently released smartphones including Samsung Galaxy S5, Galaxy S4, Nexus 5 and HTC One (M8).
Disclosure: As an Amazon Associate, I earn from qualifying purchases. The commission help keep the rest of my content free, so thank you!