After completion of the sale of its mobile phone business to Microsoft, Nokia announced $100 million in funding for initiatives to develop connected car technologies, or as aptly called smart cars.
The move is seen by many as Nokia's attempt to reinvent itself in an innovation involving automobiles, which is relatively fresh, with rooms for exponential growth in the near future.
Nokia's venture arm, Nokia Growth Partners, which also handled the company's smartphone business before it was snapped up by Microsoft, will oversee the new investment fund.
For the Finnish phone maker, the auto industry is fast becoming more than just a test bed for the combination of mobility and the Internet and will soon join the connected world. It is like seeing the beginning of smartphone boom for the first time again.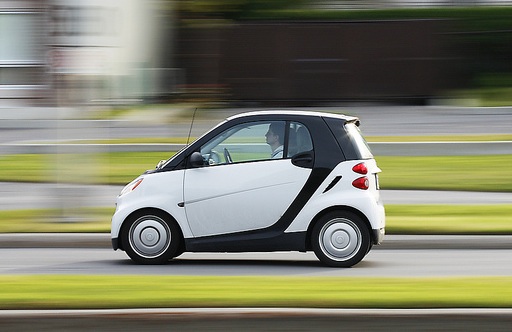 One edge that Nokia is counting on as it enters this fresh market is its 2008 acquisition of map provider Navteq and the 2012 purchase of 3D map technology provider Earthmine. That is, Nokia will shift its focus on the mapping technology, a basic requirement if you are building a connected car. When that pulls through, the demarcation line between smart cars and smartphones or tablets will blur, especially if Nokia pushes out some enhancements to its Here mapping service for car manufacturers.
Nokia aims for the announced investment to collaborate with companies that are developing connected and intelligent automobiles and expand the capabilities of Here, which gained $258 million in revenue during the first quarter of 2014. Nokia's move to boost investment in that business is just wise. Meanwhile, its networks services generated $301 million in profit for the same period.
Considering that the market for all things connected – from mobile devices, refrigerators, baby monitors, oven, TV, to cars – is growing rapidly, the emerging technologies that startup business, on which Nokia focuses its investments, will help spur the demand for products and services that consumers will see as innovative as developing apps for their smartphones and tablets.
Rajeev Suri, Nokia president and CEO, said in a statement:
"Our new USD 100 million venture fund launched today further underlines our belief that the connected car is a significant growth opportunity where NGP is poised to make great investments."
Obviously, Nokia sees vehicles as the new platform for technology innovations that we have recently seen on mobile devices. Recent car innovations include smart dashboard navigation systems, automated emergency calls, automated-driving systems and driverless cars.
Toyota Motor announced in October 2013 that it had planned to develop sensors for cars to communicate with each other in order to prevent collisions.
And it will only be matter of months or years before we see them gradually take various shapes and forms.
Disclosure: As an Amazon Associate, I earn from qualifying purchases. The commission help keep the rest of my content free, so thank you!