Symbian OS is now officially dead according to Nokia. In a recent statement, Nokia confirmed that the 808 PureView was the last device to have Symbian OS in it.
"During our transition to Windows Phone through 2012, we continued to ship devices based on Symbian," the company said. "The Nokia 808 PureView, a device which showcases our imaging capabilities and which came to market in mid-2012, was the last Symbian device from Nokia."
The above statement made by Nokia confirms all the rumors that started to gloom for more than a year that the PureView would be the last Symbian device.
Recent Nokia earning reports released, shows that the number of Symbian devices sold in Q4, 2012 was 2.2 million which is half as many as the Nokia Lumia Widows powered Phone units sold, that is 4.4 million.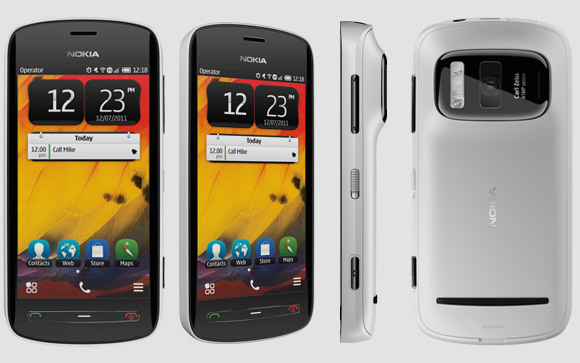 Symbian was introduced in 1998 and was a result of joint effort between Nokia, Ericsson, Motorolla and Psion in order to create a user friendly platform that will be used on all the devices from all the four manufacturers. Symbian OS was at peak when Nokia Launched N Series multimedia devices and E Series Business devices. The whole world went crazy on the N Series with N73 to be the most successful model in the N Series.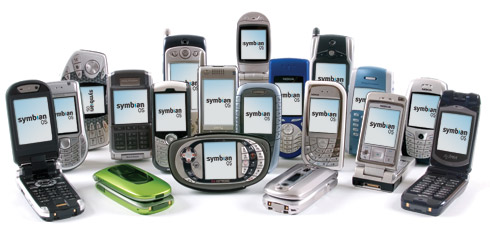 One of the major reasons why Symbian lost its reputation is the launch of many other great Operating Systems like the Apple iOS and the Google Android which were more user friendly and had much more capabilities than it.
Symbian finally started to lose its place when Nokia announced partnership with Microsoft and declared to make Windows Based Phones in order to compete with already emerging companies like Apple, Google, Samsung and HTC.
Nokia even tried to save it by making it open source but in this act, the market share for Symbian started to drop slowly. Nokia kept updating the Symbian OS by releasing different Series like the S40, S60 but it didn't give any excellent result.
Symbian OS Versions known to Date
Following is a list of all the Smybian OS that are release since its launch.
Symbian OS 5.0
Symbian OS 5.1
Symbian OS 6.0
Symbian OS 6.1
Symbian OS 7.0
Symbian OS 8.0

Symbian OS 8.0a
Symbian OS 8.0b

Symbian OS 8.1

Symbian OS 8.1a
Symbian OS 8.1b

Symbian OS 9.0
Symbian OS 9.1
Symbian OS 9.2
Symbian OS 9.3
Symbian OS 9.4
Symbian OS 9.5 (Symbian Anna)
Symbian OS 10.1 (Nokia Belle)
Symbian OS decline was also blamed on the big sales crash for Nokia in China. The company lost a record 69% net sales to Apple there.
"On a year-on-year basis, the decrease in Greater China net sales was primarily due to our Smart Devices business unit, most notably lower net sales of our Symbian devices," Nokia said.
Facts about Symbian

Following are some of the interesting facts about the Symbian
Founded in 1998 as an upgrade to EPOC "Ectronic Piece Of Cheese"
Till November 2006, there was 100 million Symbian devices shipped worldwide
The statistics of June 2006 showed that Symbian was dominating smart mobile market with 67% share
Symbian's file system uses the oblige character \ in the destination paths just like the PC
There are approximately 2.5 million Symbian programmers worldwide
Symbian Development is free because all the tools to develop in Symbian are free
Even after the announcement of the death of Symbian OS, we can never forget what it gave us at the start of the 21st century when mobile phone technology was at very early stage and it helped a lot it developing and emerging it.
Disclosure: We might earn commission from qualifying purchases. The commission help keep the rest of my content free, so thank you!