Unmanned aerial systems are seeing increased interests from various sectors. What with its vast applications, the efficiency and cost-savings provided by drones continue to attract large tech companies such as Google. Amazon and Facebook are also joining onboard.
But a new bill that passed the California Assembly might dampen this growing interest. The legislation seeks to ban the flight of drones under 350 feet above private properties, unless permitted by the property owner. It is one of the biggest challenges that tech companies pursuing commercial applications for drones face at present after the bill won a majority of votes from California lawmakers. Now the bill is pending decision by the state senate.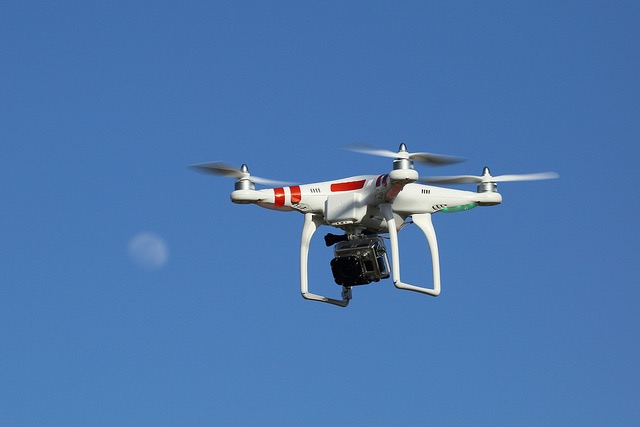 What this means for Amazon is that it has to reconsider its dream of delivering items using drones to the households of buyers. Once the bill passes into law, the market expansion of drones will be vastly affected and Silicon Valley companies would face a certain regulatory nightmare.
Perhaps, it might also have a serious impact on the economy. According to estimates by experts at the Consumer Electronics Association, unmanned aerial vehicles will boost the state of California's economy by $14 billion over the next decade. But with the impending restrictions posed by the bill, that could go into nothing.
Some experts believe the move should be the least of the legislators' concern at present, urging lawmakers to ditch the proposed law.
At the center of the restriction is on commercial applications of drones. According to language of this legislation, one reason for the need to implement such a limitation is the privacy consideration for individuals. A valid point, nonetheless. The increasing popularity of drone applications has also resulted in concerns over how far these unmanned vehicles could fly above humans and properties. Privacy advocates warned that drones could someday be used to pry on our private lives.
The bill has had several revisions before it passed the California Assembly. Just recently, the bill requires that the companies that fly them should obtain express permission from the owners of the property over which they take flight.
For example, lawmakers find potential problems in the proposed use of drones for commercial delivery of goods and products. And so the plans of Amazon and Google to someday use drones to send deliveries would have to be ditched outright. That is so because under a no-fly zone rule, it would then be unlawful for a drone to fly over your neighbor's property.
Disclosure: We might earn commission from qualifying purchases. The commission help keep the rest of my content free, so thank you!