Over the last two years, Mozilla Foundation has had trouble making its web browser Firefox challenge the other web browsers in the market. Every major browser has had an edge over Firefox. When you install Google Chrome it gives you the complete Google ecosystem.
With your Google account you can totally make the Chrome browser your own. Both Internet Explorer and Safari, though inferior in terms of features, have had the luxury of being system defaults. So it did not make sense to install Firefox as your default browser when it did not offer any new functionality the normal user would not use.
As of today, this is changed. The Mozilla Foundation has just released the finished version of Firefox 29. It is a major update and it completely overhauls the look and feel of the browser. The new update makes it easy to customize the browser on the desktop. Its new customization mode lets you put any feature or service in the toolbar or menu bar. For example, if you want to keep an add-on like weather channel's add-on on the menu all the time, then you can do it. The newly designed menu also makes it quicker to organize the bookmarks.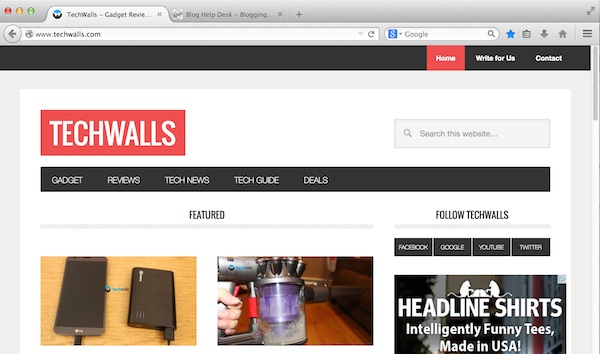 The new design is all about organization. It hides the tabs if you are not using them. The buttons and tabs now boast a slimmer profile. The menu bar is intelligently designed and it just gets out of the way when you are browsing and sits a button-click away whenever you need it. Syncing data and tabs, albeit already supported is now made simpler by the use of accounts. There is no pressure on you to try the newly designed Firefox if you are happy with your current browser, but it did wow us.
Disclosure: As an Amazon Associate, I earn from qualifying purchases. The commission help keep the rest of my content free, so thank you!