The new iPhone 5 (or 4S) may be released any day now. Most sources only speak for an October release, which could be next week or a couple of weeks from now. This anxiousness is creating an increasing interest in the new product. As is common with Apple products, this interest is in the form of rumors on what features will be included. While Apple is great at keeping secret what will actually come in the phone, besides product markups, rumor mills usually are right with their guesses. We have decided to show you all some of the most likely features that will be included in the iPhone 5 (4S).
Larger Screen
Even though I didn't put these points in order of relevance, the larger screen rumor seems to be the one that will most likely occur. This is to the likes of many, however, I personally feel the current screen is the perfect just the way it is. Any bigger would seem a little excessive, however we'll have to play it by ear and see how they proportion it out.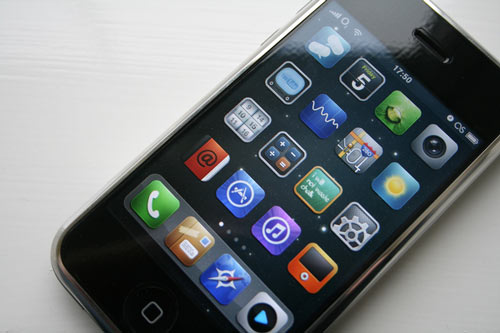 Better Camera
This is a given feature that will occur in the new iPhone 4S. However, the news isn't whether it will happen but how it will happen. Some point to a refresh that will focus more on photo quality, others say video will also be on the front burner, and then there are those who say both will be on the drawing board. It is safe to say that a camera with between six and eight megapixels is quite likely. On the video front, if 720p doesn't stay, 1080p may be the replacement. If such an improvement occurs, we wouldn't be surprise to see many people through out their point and shoots in favor of using their phones.
Nice Facelift
Aside from a better screen, the iPhone 4S could use some other improvements. A common agreement is that a thinner iPhone 4S could be on the table. The rumors of ditching the home screen button may not be as likely though. However, we should also remember the old saying "Why fix it if it isn't broken". We can say with near certainty that Apple will take the 3G to 3GS route and stick with the design of its previous model for the 4S. This means, just like with the 3G to the 3GS, we would see the shell of the iPhone 4 in the iPhone 4S model.
Inner Changes
Because of the possibility of few design changes, Apple may very well compensate by having more internal changes. A dual core processor is seen as a possible feature of the iPhone 4S, making it a much faster device. The idea of a dual sim iPhone also seems like a good possibility as well. This could cut down on the required production that is needed, instead of a different GSM and CDMA model, they can both coincide as one device.
Disclosure: As an Amazon Associate, I earn from qualifying purchases. The commission help keep the rest of my content free, so thank you!