The innovation in home appliances is an ever-evolving phenomenon, continuously aiming to simplify domestic chores and improve user experiences. The advent of the Morus Zero Portable Clothes Dryer is a testament to such advancements. This compact, highly efficient, and feature-packed device has redefined the laundry drying process, offering speedy and hygienic drying within the confines of our homes. This review explores the capabilities, advantages, and potential drawbacks of the Morus Zero, helping prospective buyers make an informed decision.
Disclosure: The author of this review received the Morus Zero Portable Clothes Dryer directly from the manufacturer as a courtesy for review purposes. However, the manufacturer did not have any influence over the content of this review, and the opinions expressed herein are solely those of the author. The review is intended to provide honest, unbiased insights about the product, based on personal experiences and observations.
Design
Inside the box, you'll find the Morus Zero itself, alongside a shoe rack, a power cord, and a user-friendly and detailed instruction manual. The setup process is smooth and hassle-free as we just need to plug it to a power outlet and don't have to install any vent hose, so we can start using the dryer immediately after unboxing.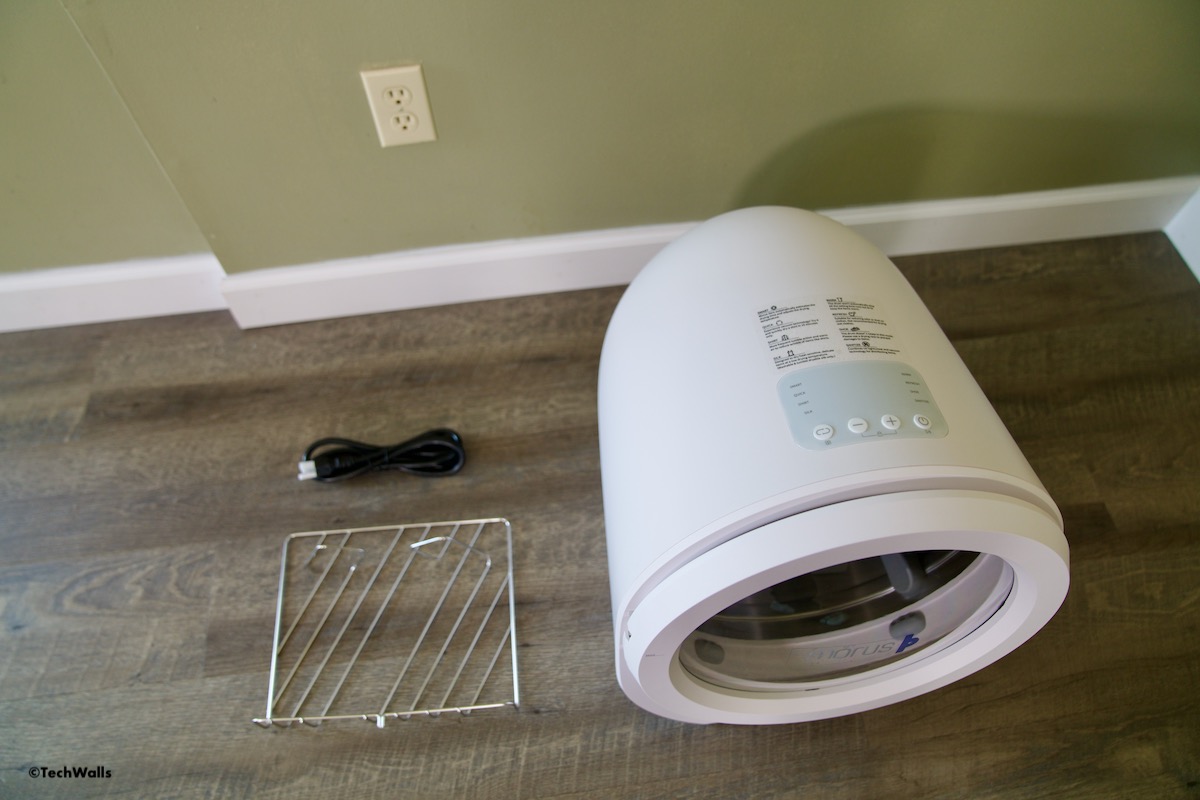 The first notable aspect of the Morus Zero is its design. Its compact size is perfectly suited for small spaces such as dorms, apartments, and RVs, proving that good things indeed come in small packages. The design is modern and sleek, sporting a clean, white body that fits seamlessly into most interior aesthetics. A circular window on the door offers a peek inside, a subtle feature that adds charm while allowing you to visually monitor your drying progress.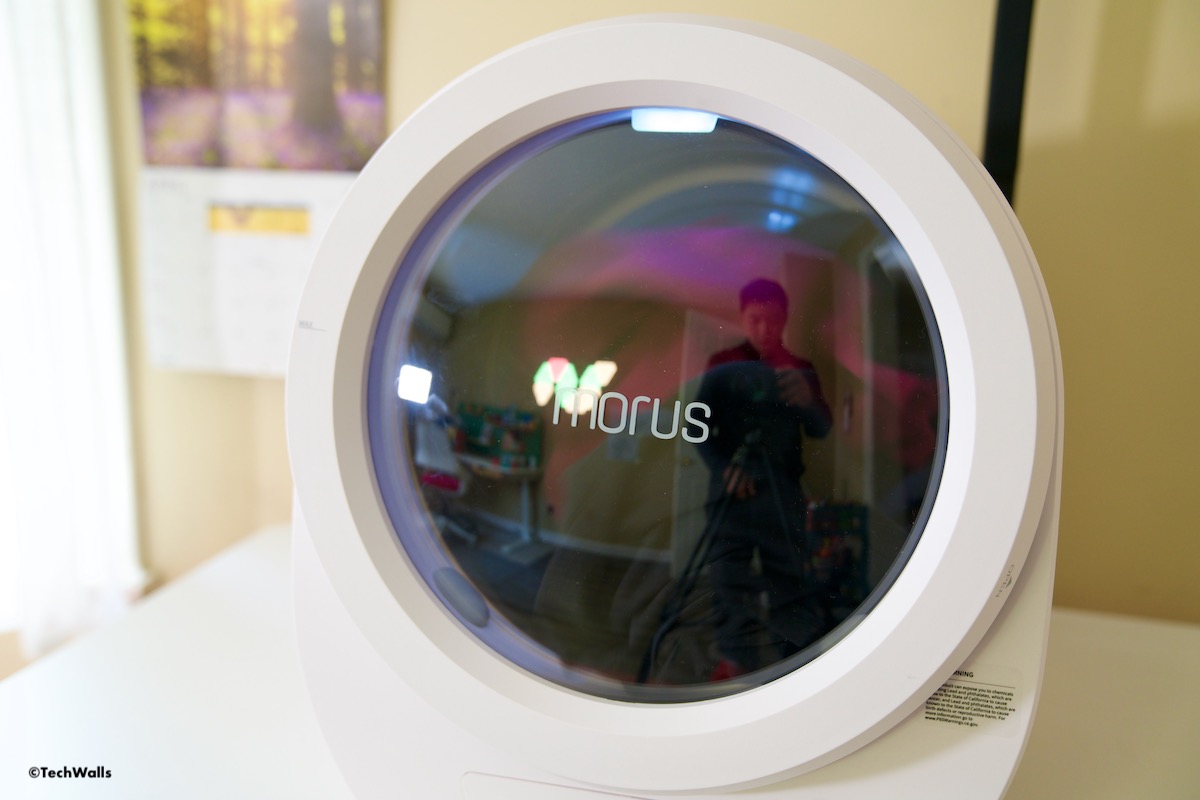 The dryer features a stainless steel drum and it doesn't chip, snag, or stain clothes like plastic or porcelain drums. As the result, it provides a smooth surface that is gentle on your garments. The robust nature of stainless steel ensures the drum can withstand constant use and high rotation speeds without significant wear and tear, adding longevity to the appliance.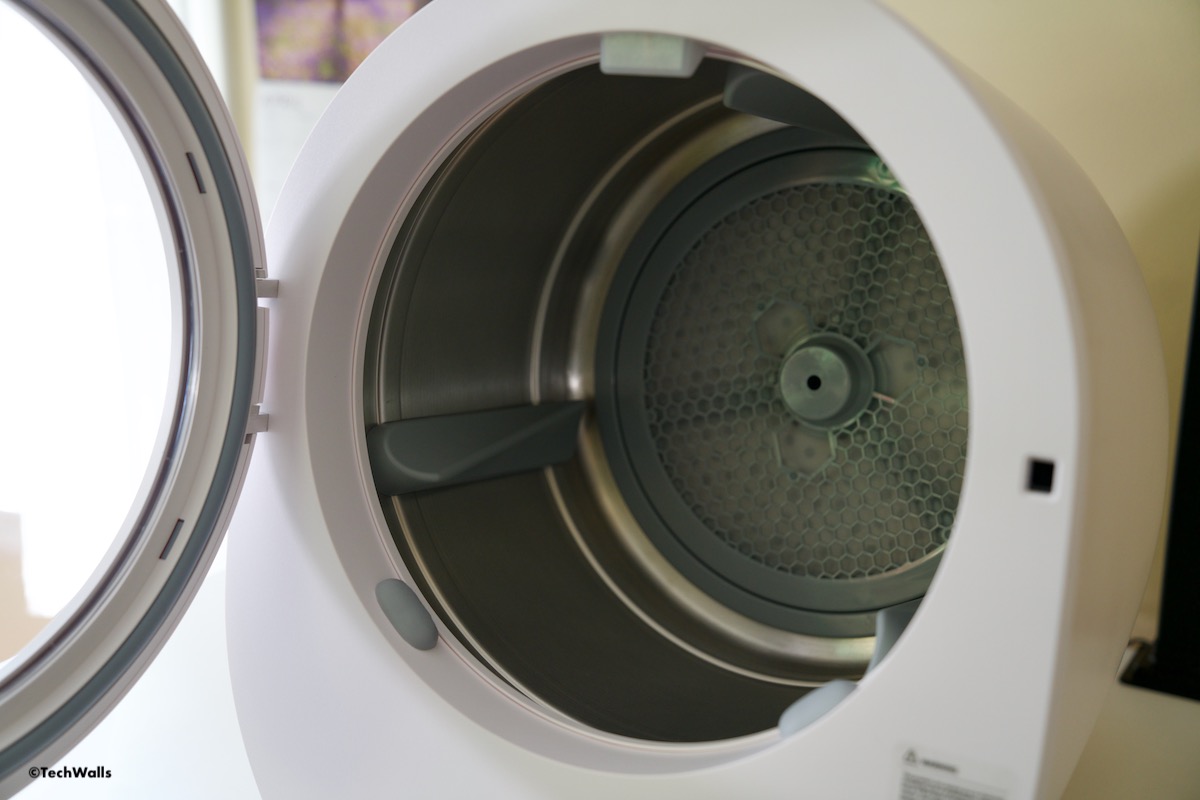 Drying Modes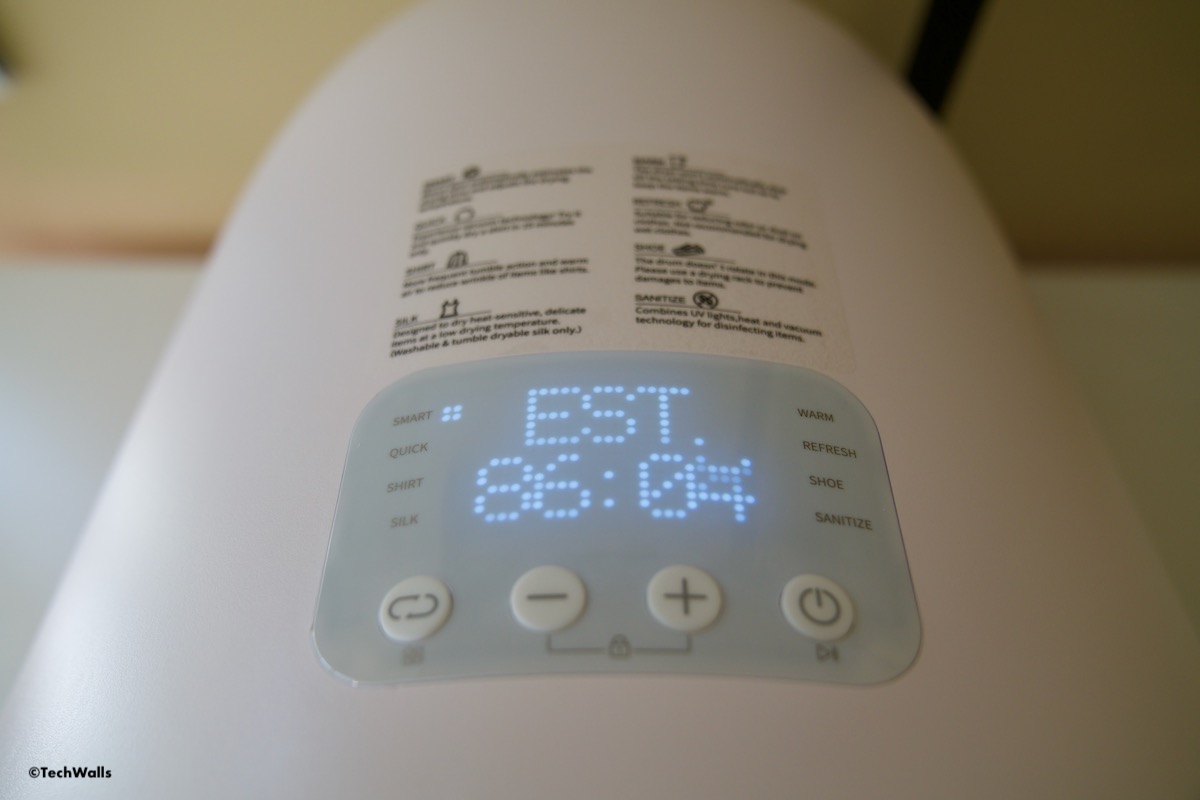 Operation of the dryer is a breeze, with a user-friendly touch-sensitive panel and LED indicators making the drying process straightforward. Simply load your clothes, set your desired drying mode, and let the Morus Zero do the work. It has 7 pre-set drying modes.
The first mode is 'Smart', which uses sensors to detect the moisture content and weight of your laundry load and automatically adjusts the drying time and temperature accordingly. This is a great 'set and forget' option for those unsure about which specific mode to use.
The 'Quick' mode is ideal for those in a hurry, aiming to dry lighter fabrics in as little as 15 minutes, a standout feature of the Morus Zero.
The 'Shirt' mode is specifically designed to take care of your shirts, protecting them from shrinkage and color fading
The 'Silk' mode provides gentle care for your delicate silk garments.
The 'Warm' mode is perfect for those chilly days when you'd like to have warm clothes straight out of the dryer. It could also be used for fabrics that need a gentle heat setting.
The 'Refresh' mode, on the other hand, does more than just drying. It freshens up your clothes, making them smell as good as they look.
The 'Shoe' mode is a unique feature that allows you to safely dry your shoes, a function often missing in conventional dryers.
Besides, the 'Sanitize' option goes beyond just drying. This sterilization mode uses UV light to eliminate up to 99.9% of bacteria, providing an extra layer of cleanliness and safety to your clothes, shoes, and other laundry items.
Performance
The Morus Zero stands out for its energy-efficiency, especially when you just need to dry small loads every day. The manufacturers claim it can dry clothes 60% faster than conventional dryers, which not only saves on utility costs but also helps in reducing carbon footprint, making this an eco-conscious choice. The Quick mode can dry lightweight items like t-shirts within 15 minutes, aligning with the manufacturer's claims. However, heavier items like sweater, jogger, or jeans took considerably longer; I dried them in the Smart mode and it took 90 minutes just like a conventional dryer.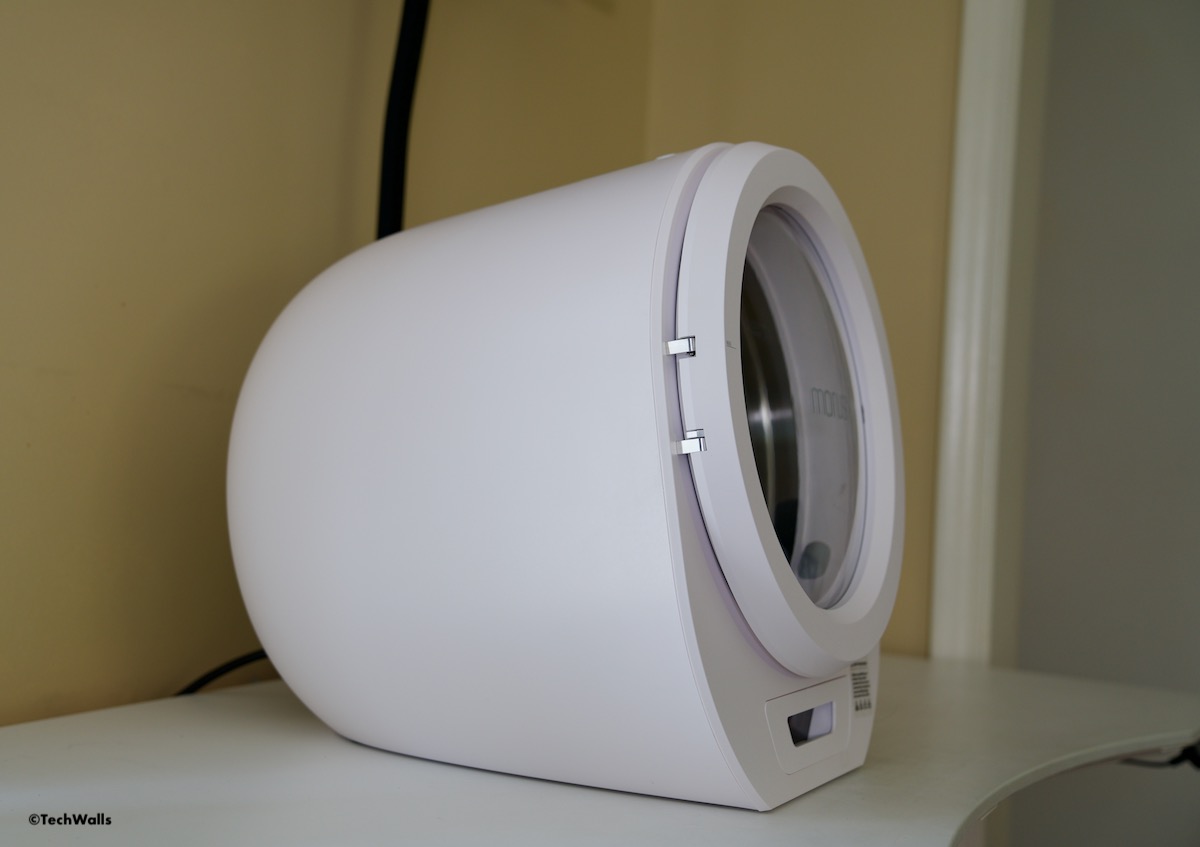 Despite its powerful drying capability, it functions remarkably quietly. This is a stark contrast to many traditional models that can generate considerable noise and vibration when in use. The Morus Zero operates smoothly, minimizing noise to an unobtrusive hum that blends into the background of everyday sounds. The operation noise is quite similar to the noise from my robot vacuum at maximum power. This is an especially important feature for those living in small spaces or for those who value tranquility at home. Moreover, it manages to stay remarkably stable during operation, this does not only reduce noise but also minimize wear and tear on the machine and the surface it's placed on, adding to the longevity of the appliance.
The Drawbacks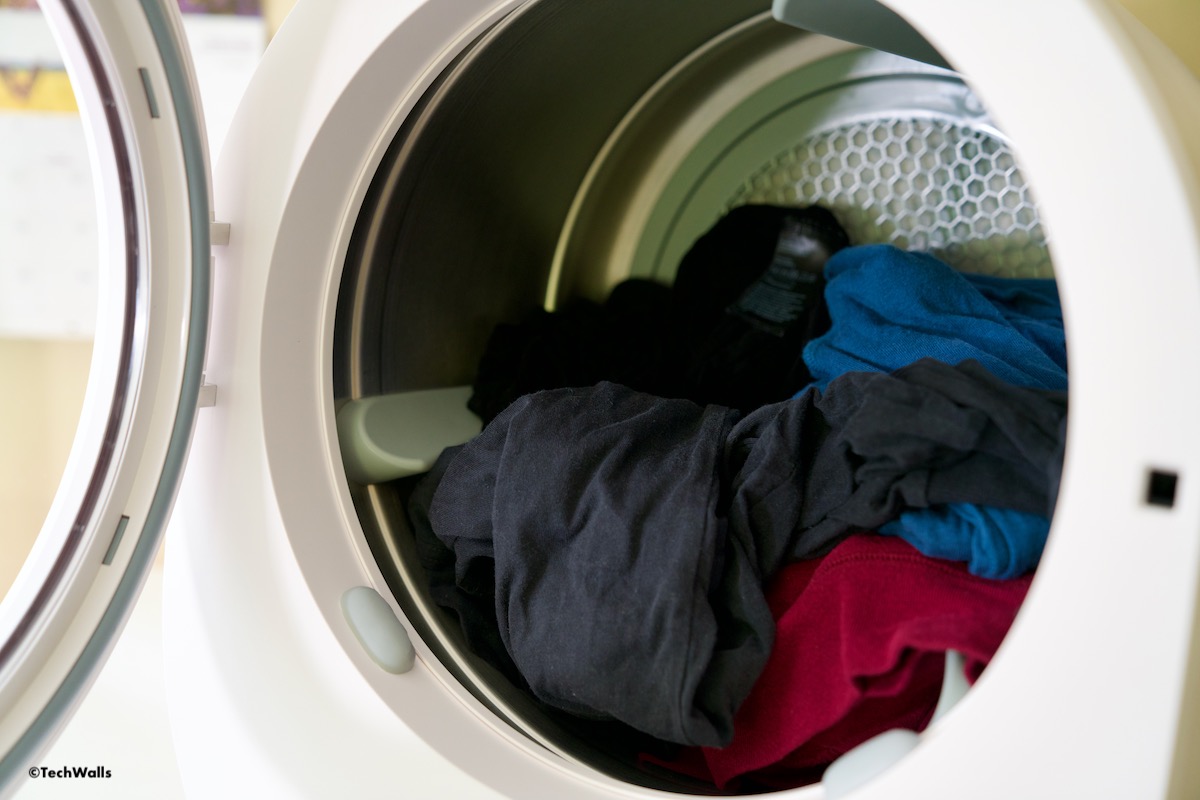 Now onto the downsides, the Morus Zero is not perfect. Firstly, its compact size, while ideal for space-saving, limits the load it can handle. The dryer can only accommodate about 3.5 pounds of laundry at a time, which is not practical for large families or those who wish to dry bulky items like jeans, jackets, bedsheets or towels. Consequently, it is ideal for small laundry loads, such as daily wear, gym clothes, or delicate items.
Moreover, the Morus Zero's built-in filter seems to have a hard time capturing all the lint produced during the drying cycle. This lint can escape into the room, causing potential discomfort or allergic reactions. If your family members are particularly sensitive or prone to allergies, this could be a significant issue. The best workaround for this seems to be using the dryer in a well-ventilated area or near an open window to ensure good air circulation and dispersion of the lint. Alternatively, using it in an isolated area like a garage can also prevent the spread of lint in living spaces.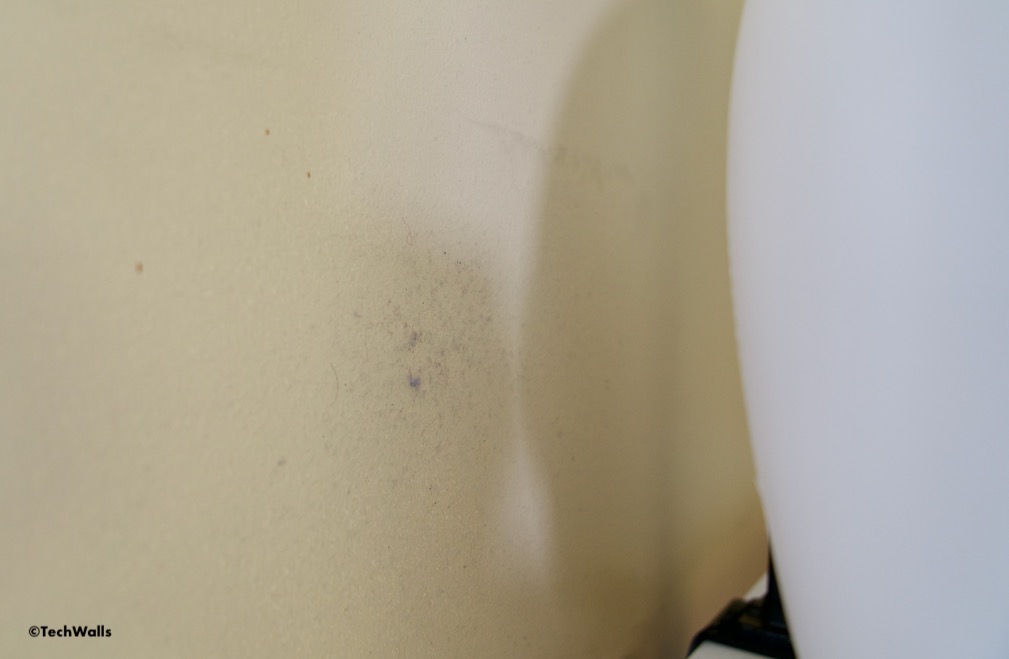 Price is another aspect to consider. Given its advanced technology and innovative features, the Morus Zero is priced at a premium $599, making it more expensive than typical compact dryers. Therefore, it may not be a feasible option for those on a tight budget.
Conclusion
Pros:
Compact and sleek design: Ideal for small spaces and fits into modern aesthetics.
No additional venting required: Simplifies installation and placement.
Quick mode: Enables rapid drying in as little as 15 minutes for light fabrics.
7 pre-set drying modes: Provides customizable drying options tailored to various fabric types and personal preferences.
Stainless steel drum: Durable, odor-resistant, and gentle on clothes.
Low noise and vibration: Operates smoothly and quietly, adding to user comfort.
Cons:
Limited capacity: Can only accommodate about 3.5 pounds of laundry at a time.
Varied drying times: Despite claims of quick drying, heavier garments may take longer to dry completely.
High price point: More expensive than typical compact dryers, which could be a barrier for those on a tight budget.
Lint filter issues: Has difficulty capturing all lint, potentially leading to a spread of lint in the room and possibly causing discomfort or allergies.
In conclusion, the Morus Zero Portable Clothes Dryer is a great appliance that demonstrates the future of laundry technology. It is particularly useful for those living in small spaces or seeking an efficient, rapid, and hygienic solution to their laundry drying needs. However, it is not without its limitations. Its small capacity and price may be deterrents for some users. The decision to invest in the Morus Zero should be based on personal needs, preferences, and budget. It is, without a doubt, an impressive device that highlights the possibilities of innovation in domestic appliances.
Disclosure: We might earn commission from qualifying purchases. The commission help keep the rest of my content free, so thank you!