MORENTO has released some air-improvement products and the 4.5L Cool Mist Humidifier is one of them. We all hate humidity but it is actually very important, especially during the winter. A humidifier can prevent dry skin, relieve allergy symptoms, fight germs, ease sinus problems, and alleviate snoring. The MORENTO humidifier is way better than similar products I used earlier, let's check it out.
Disclosure: We received the product in exchange for the review. We spent time testing it to make sure the review is honest and unbiased.
Unboxing Video
Features & Performance
The MORENTO is an ultrasonic humidifier, meaning it uses quick vibrations to release vapor into the air. Unlike central humidifiers or steam vaporizers, the MORENTO doesn't heat water, so it is safe for children. They use a 4.5L water tank which could last up to 15-50 hours, depending on your mist level or humidity setting. I tested it during the winter when my heat run at full capacity, making the air extremely dry. The humidifier can easily lasts at least 1-2 days and can cover a room of up to 322 sq.ft.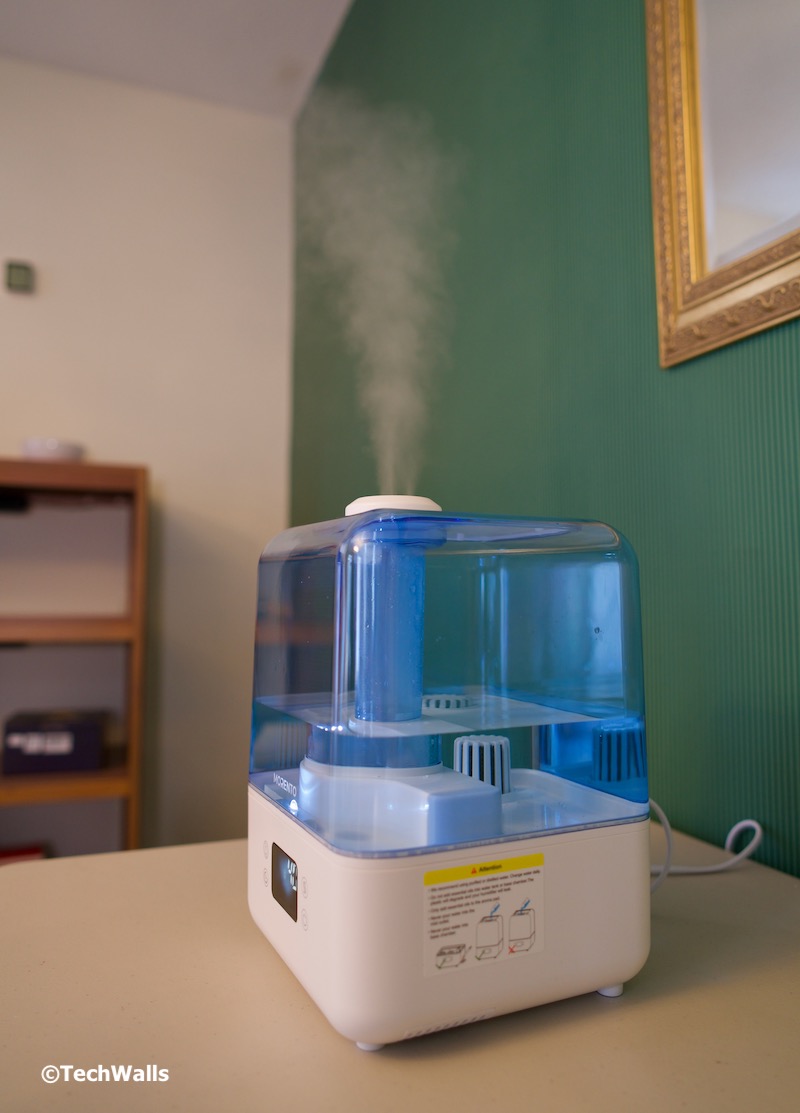 The water tank is removable but you don't have to remove the tank to refill water. You will just need to remove the cover on top and pour water into the tank. It's highly recommend to use soft or purified water because it has low mineral content, avoiding bacterial growth and mineral dispersion into the air. Although the air humidity can be set to 40~80%, you should set it lower than 50% to avoid condensation and dangerous organisms.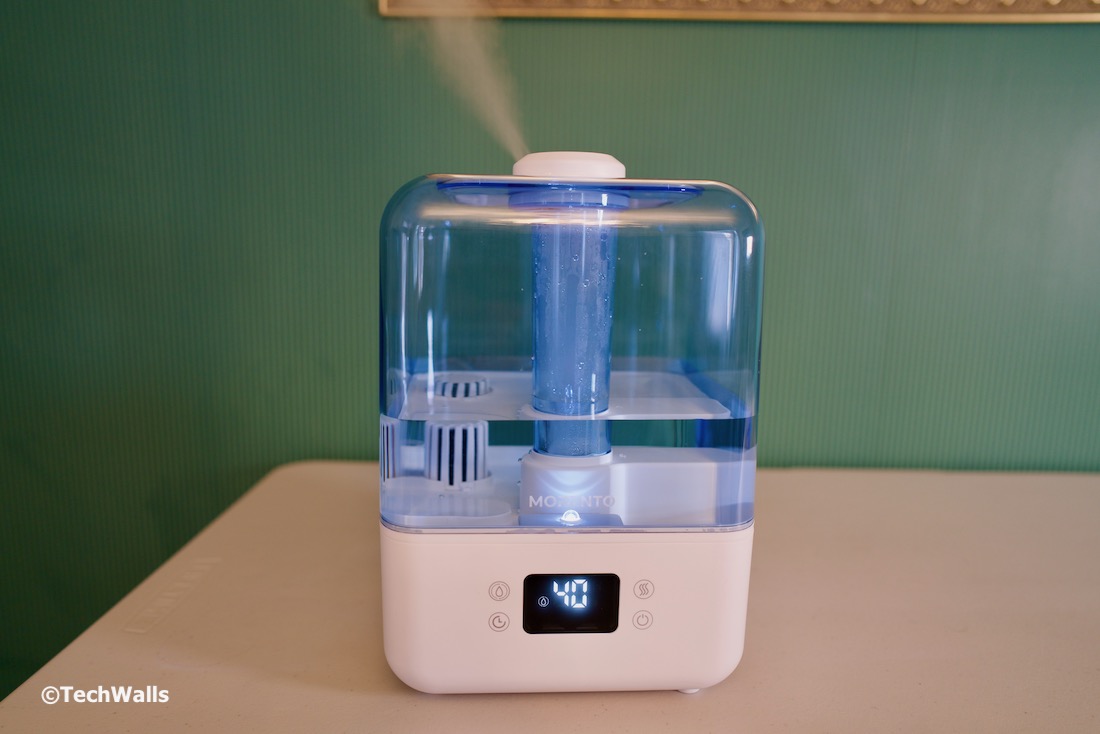 There is a display on the front showing current setting and humidity level. You can use the 4 buttons next to it to power on/off, set timer, adjust mist level or humidity level. You can also hold the power button for a few seconds to turn on/off the night light. A remote control is also included so that you don't need to get close to the humidifier.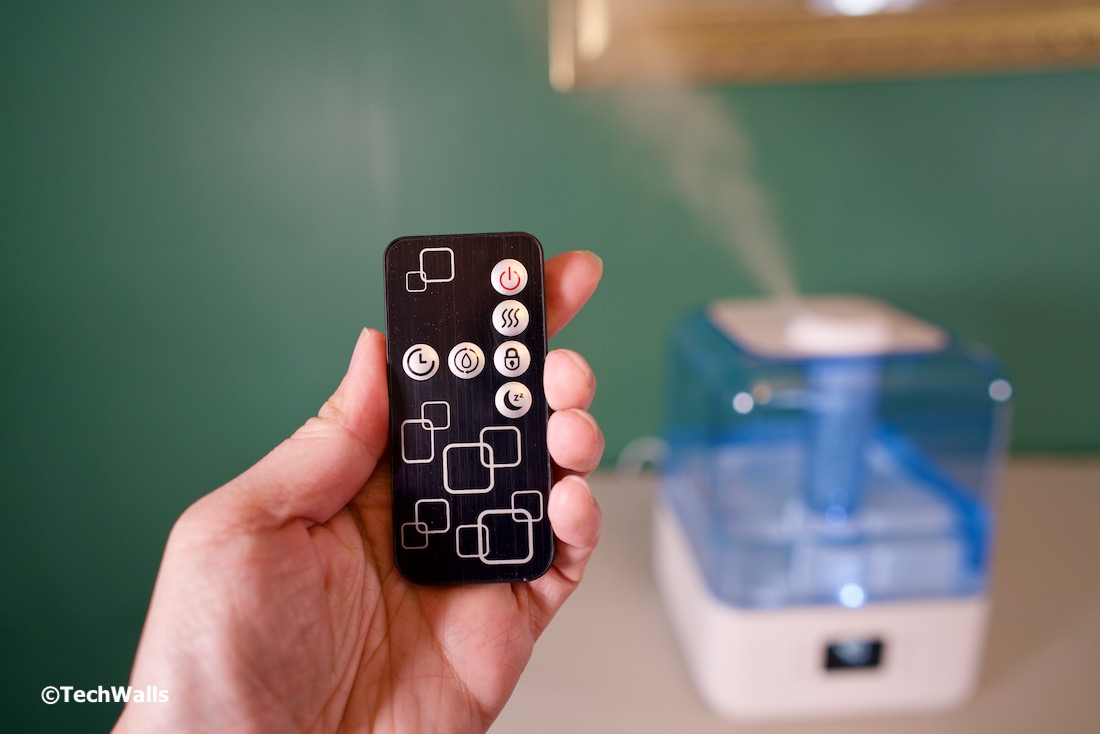 Another nice feature of the MORENTO is the essential oil tray; The essential oil can't be added directly into the water but you can still smell a light scent all over your room.
Overall, the MORENTO humidifier works great as it is supposed to. I like the large water tank and easy refiling process, moreover, it costs just over $40 at the time of writing this review. We at TechWalls totally recommend the product.
Disclosure: We might earn commission from qualifying purchases. The commission help keep the rest of my content free, so thank you!