Just a few years ago, robot vacuums were still considered a toy or novelty item and we had to pay a hefty price to own one. However, they have transformed into a very popular and useful home gadget nowadays. When more manufacturers join the market, the products become much more affordable. You can buy one for as low as $50 but some still cost more than $1,000. I've reviewed some high-end products but sometimes it is very difficult to justify the premium prices. In this article, we are checking out a budget choice, the MOOSOO MT-720.
Disclosure: We received the product from MOOSOO for review. We spent weeks testing the product to make sure our review is honest and unbiased.
Unboxing Video
Features & Performance
The MOOSOO is a compact vacuum; It is actually significantly smaller than some robot vacuums I've tested here. It is also slimmer and don't have a sensor on top, therefore, it has no problem cleaning cramped space or low-clearance furniture like cabinets, beds, or couches. Setting up the vacuum is quite easy as you just need to choose a location to place the dock and start the vacuum from this dock.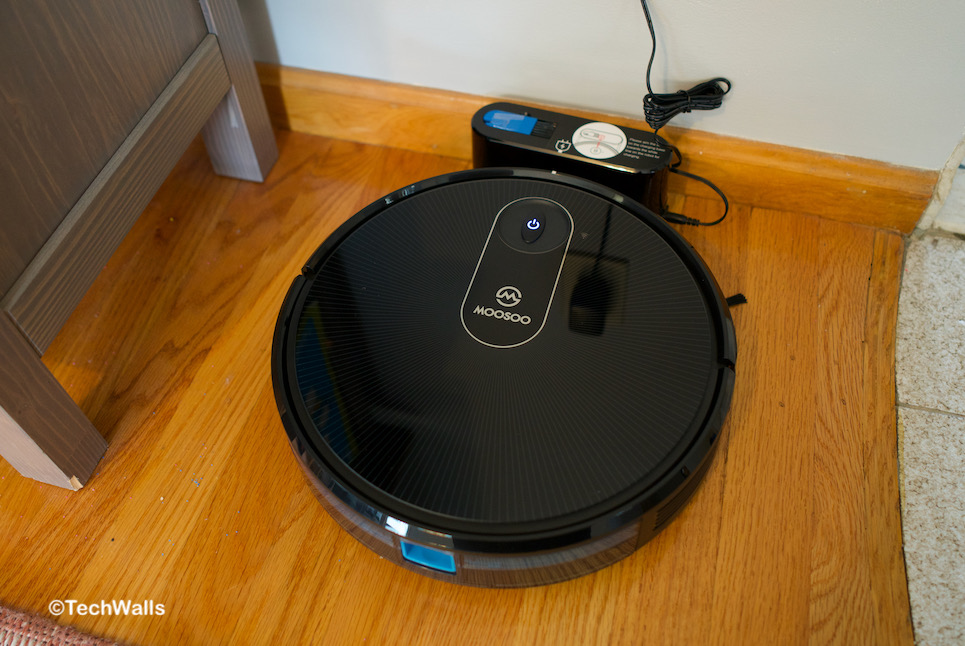 There is only one control button on top of the vacuum; You can press once to start or stop cleaning, or double press to return to dock. If you don't want to touch the robot, you can use the remote control. This also allows you to control the robot manually, choose cleaning mode, and enable the Turbo mode for maximum suction. Besides, you can also install the app on your smartphone which offers even more functionalities. You can even add it to Google Home or Amazon Alexa to enable voice commands.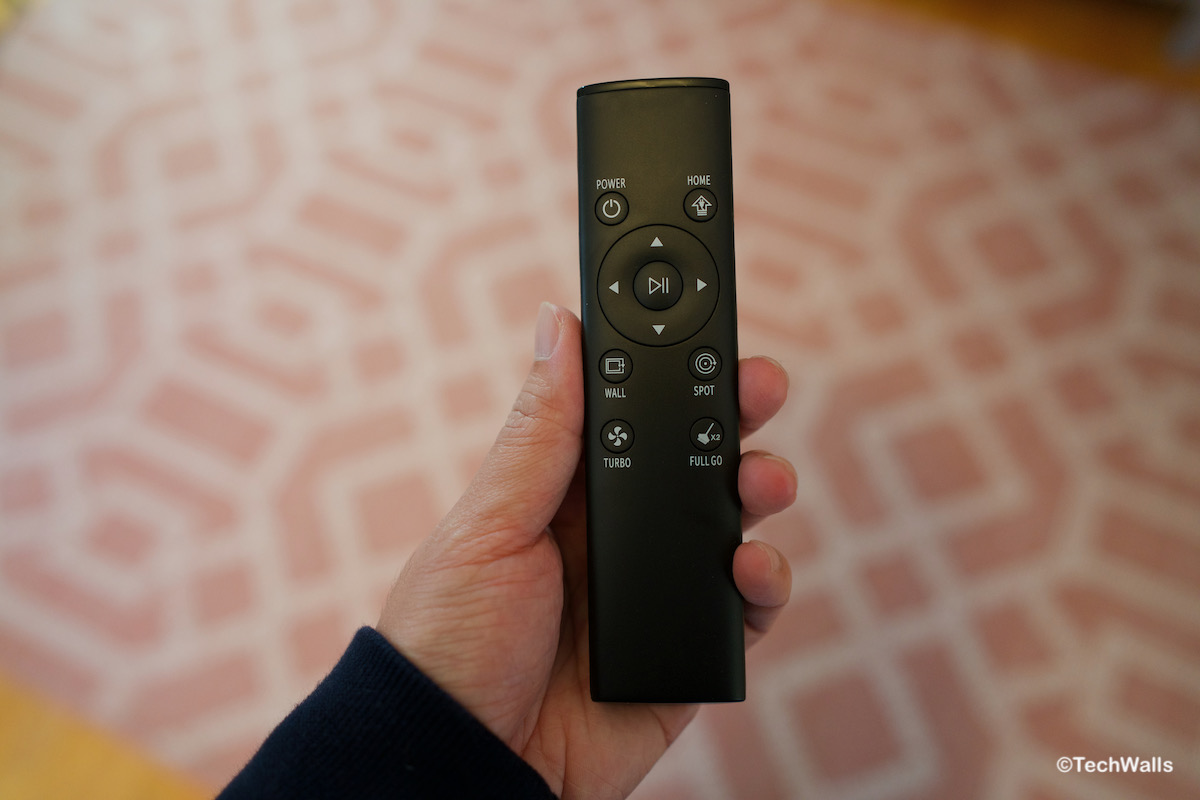 The MT-720 is designed to clean hard floor, wooden floor, and low- to medium-pile carpets. Therefore, it is just perfect for my needs. It has the maximum suction power of 1,800Pa in Turbo mode but it needs to be turned on manually every time you turn on the vacuum. The normal mode works fine for me and I use this mode because it has better battery life. Specifically, a full charge could last up to 2 hours of continuous cleaning in this mode. If you use it in Turbo mode, the vacuum will run out of battery in about 1 hour.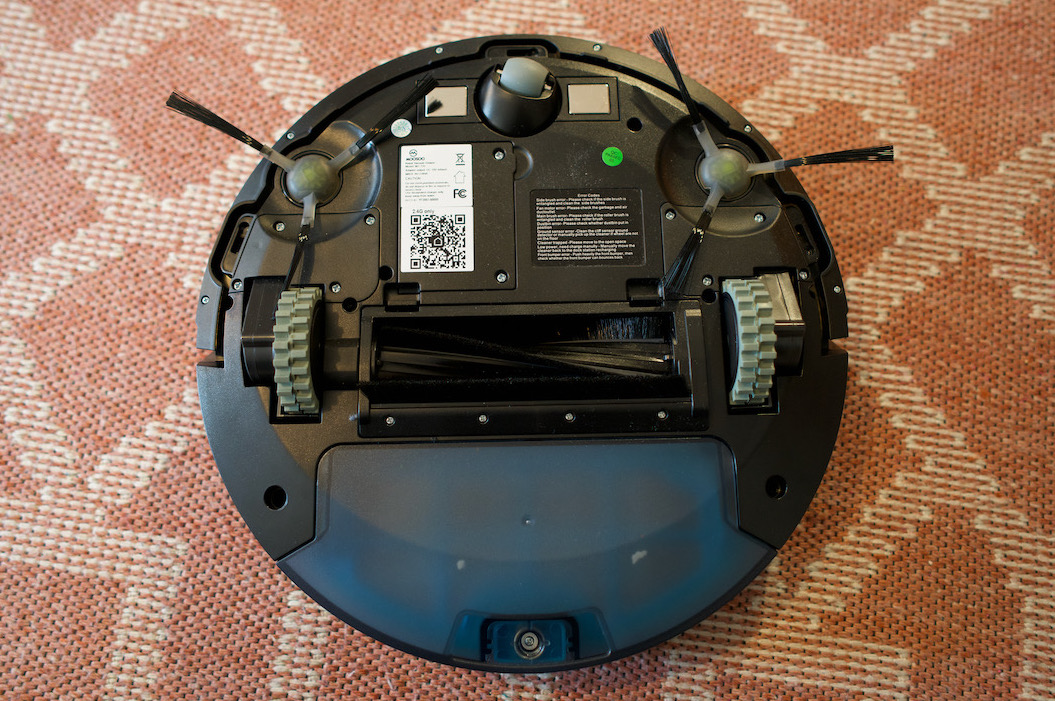 It is also equipped with some useful features like anti-drop technology and smart movement system. The anti-drop tech works well and it prevents the robot from falling down the stairs. However, the anti-collision and smart movement feature doesn't work really well. This is understandable because this is a budget model and it doesn't have LiDAR sensor like some high-end products. The robot bumps hardly into my furniture very often and sometimes it still get stuck sucking in cords on the floor.
Having said that, I can see its improvements as compared to some models tested last year. The robot did its best to detect the walls, corners, and obstacles and map out my floor plan which can be accessed in the app. Afterwards, it starts cleaning in straight-line paths, so it manages to clean the whole floor most of the time. In case the battery is too low, the robot will return to the charging dock automatically. It still takes a while for the robot to locate the dock, especially when they are in different rooms.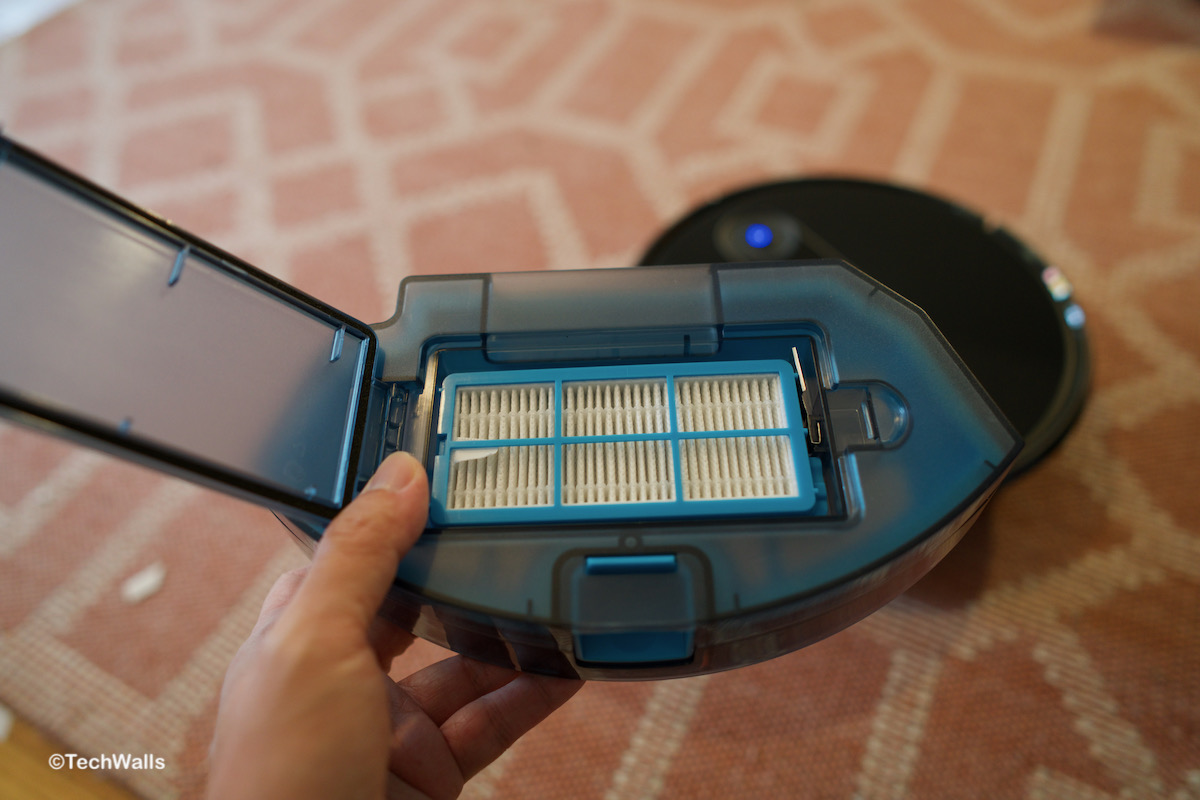 The dustbin has a large capacity of 600ml and it uses a washable HEPA filter to trap the dust inside the bin. It is very easy to take the dustbin out and empty it.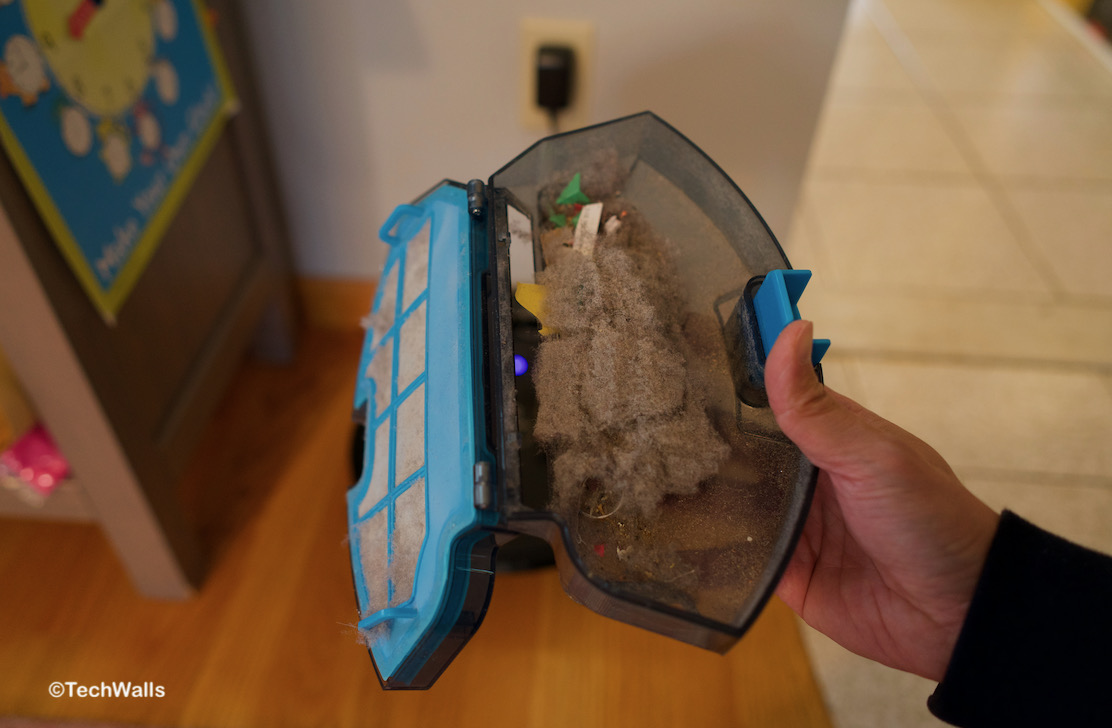 The MOOSOO vacuum has a list price of $269 but I see the price stabilizing around $150 most of the time. This is a reasonable price and I totally recommend the product if you are looking for a low-price robot vacuum.
Disclosure: We might earn commission from qualifying purchases. The commission help keep the rest of my content free, so thank you!