Monitor light bars have become quite popular in recent years, touted for their ability to provide adequate desk illumination without creating screen glare. However, like all technology, they come with their own set of drawbacks. While they may appear to be an ideal solution for many users, there are several compelling reasons why one should reconsider using a monitor light bar.
Potential Damage to Monitor
One of the significant issues with monitor light bars is the potential risk they pose to the monitor itself. The design of most light bars includes a clamp or a mounting mechanism that attaches directly to the monitor. Over time, this pressure may cause physical damage to the area around the clamp. This risk is particularly high for monitors with thin bezels or delicate screen surfaces.
Uneven Light Distribution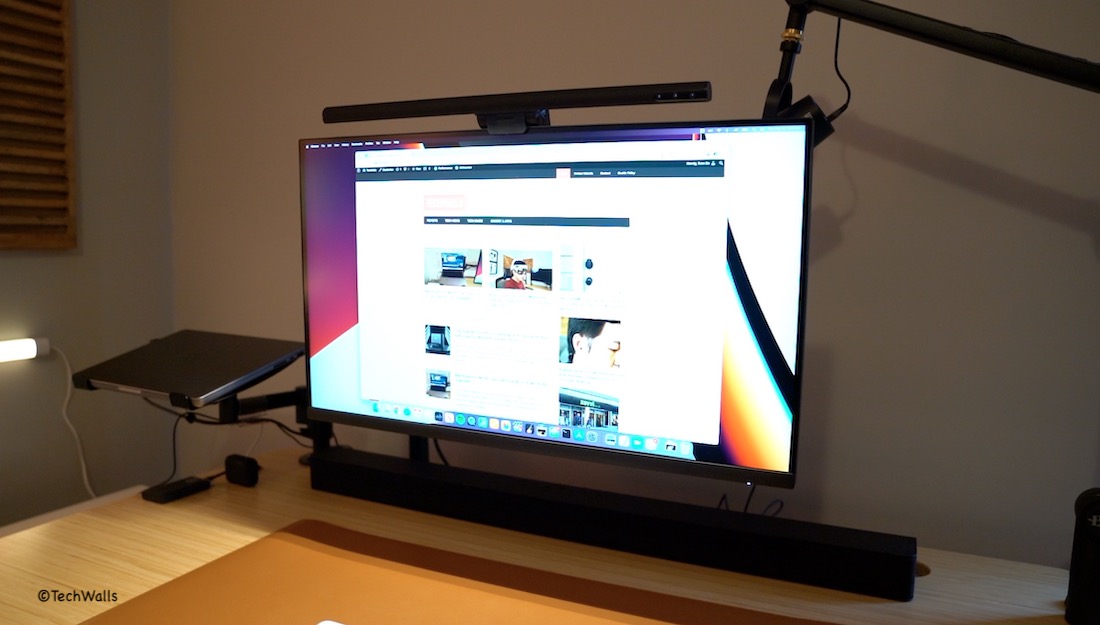 While monitor light bars are designed to illuminate your workspace without causing screen glare, they often result in uneven light distribution. Due to their positioning atop the monitor, they primarily light up the space directly in front of the monitor and might leave the rest of the desk area in relative darkness. This uneven light distribution can strain your eyes and negatively affect your productivity.
Limited Adjustability
Monitor light bars generally offer less flexibility and adjustability compared to traditional desk lamps. Most models have fixed positioning and limited directional control, meaning you can't easily adjust the light to focus on specific areas of your workspace. This can be a significant disadvantage if you frequently work with physical documents or perform tasks that require precise lighting control.
Potential for Increased Eye Strain
While monitor light bars are designed to reduce eye strain by providing a well-lit workspace, they can potentially have the opposite effect. If the light bar's brightness isn't correctly calibrated to match the brightness of your screen and ambient light conditions, it can cause eye discomfort and strain over time. This problem can be exacerbated by the limited adjustability features of many light bars.
In conclusion, while monitor light bars can seem like a convenient solution for workspace lighting, they do have several drawbacks. These include potential physical damage to your monitor, uneven light distribution, limited adjustability, dependence on monitor position, potential for increased eye strain, and energy efficiency concerns. Therefore, it's essential to consider these factors and explore alternative lighting options before deciding to use a monitor light bar. A desk lamp might still be a better option for you.
Disclosure: We might earn commission from qualifying purchases. The commission help keep the rest of my content free, so thank you!