Activity tracker is among the hottest products in the last year when people care more about their health and want to improve it. The market has seen a major improvement in both functionality and design, however, consumers could still be confused with a numerous choices out there.
If you really want a fashionable fitness tracker, Misfit Shine is a great option. I'm very proud to review this gadget because it is developed by compatriots from Vietnam. Sonny Vu, the CEO of Misfit Wearables, was a refugee from Vietnam and he established a team of software engineers in this country because there are a lot of world-class machine learning experts there.
The product gained a lot of attention at CES last year and till now, it is still the most good-looking activity tracker on the market. Let's read on the review to see if your wallet should be slimmed down for the Misfit Shine.
Overview Video
Design
Misfit Shine has received a lot of compliments for its design and it is totally worth it. The device itself has the size of a quarter in an all-metal casing. The exterior looks so attractive and sleek with aircraft-grade aluminum and minimalist design, we see no visible display, no charging port and no buttons. I'm really surprised with its solid build quality, Misfit did a great job in crafting this device. It is precision-crafted in Korea with high quality material, there are 1,560 laser-drilled holes to allow light get through, to improve signal, and also make the gadget fully water-proof at once.
My review unit is Black and it looks quite elegant. If you like more colors, you can get the Grey, Red, Champagne or Topaz. Below is a close-up picture of the Misfit Shine.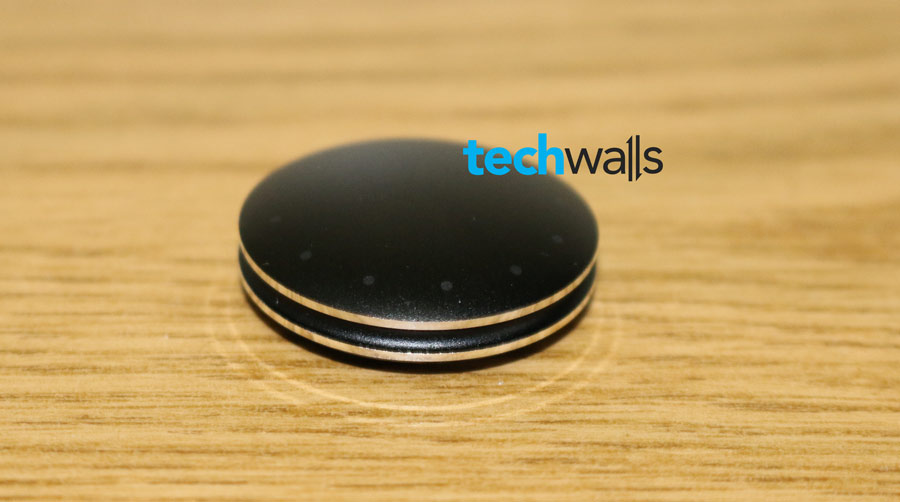 In the box, you can find a magnetic clasp and a rubberized plastic wristband. The magnetic clasp is very helpful as you can attach it anywhere, for instance, on your clothing or shoes.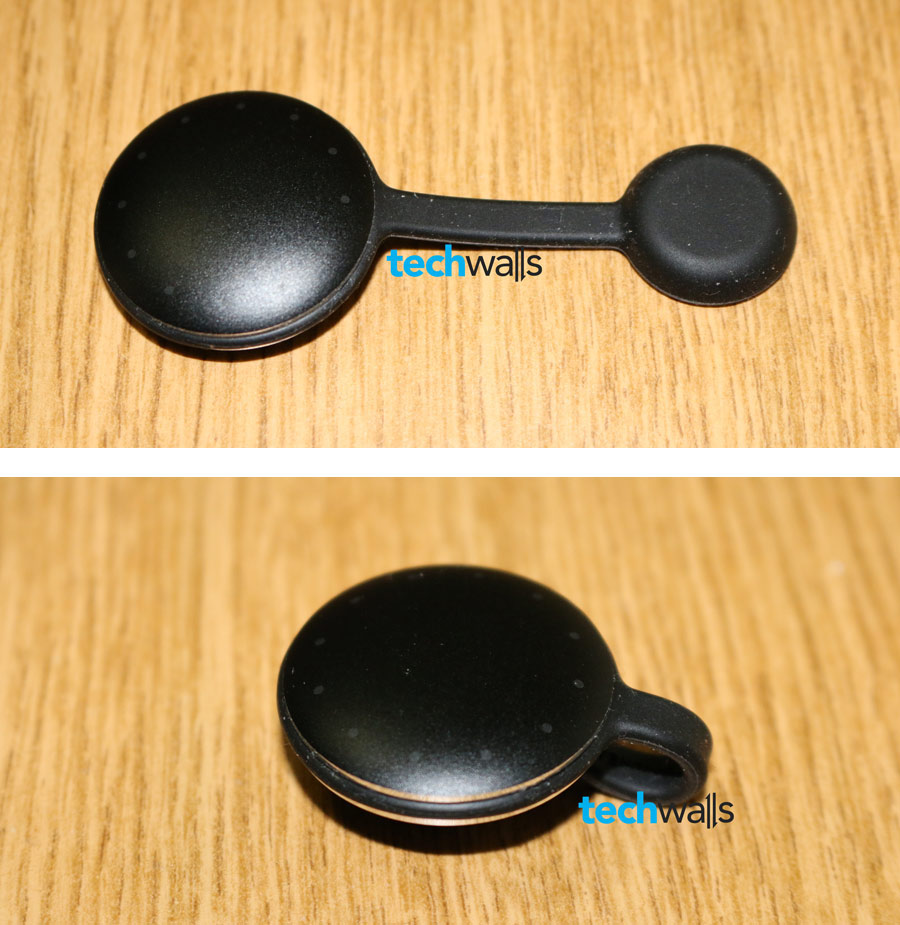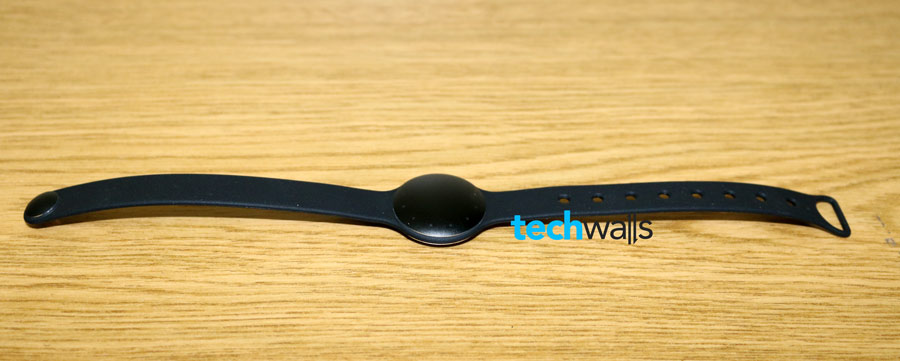 Features
I had some problems syncing the Misfit Shine with my Android devices because it is only compatible with Android 4.3 or higher with Bluetooth Low Energy support. So, it is understandable as it couldn't work on my LG G2, but it also couldn't link to my Nexus 7 FHD. Fortunately, it connects smoothly to my HTC One although the Android app doesn't have enough functionalities as the iOS app. There is no option to choose exercise activity, therefore, all activities will be counted the same. On iOS app, Shine will give more credits for heavier activities like swimming.
As the Shine doesn't have any display, it shows information through lights on the front case. Therefore, there are some limitations here as the lights just can tell time and indicate activity progress throughout the day. All other stats like history, steps, distance, burned calories and sleep duration can be viewed within the Shine app.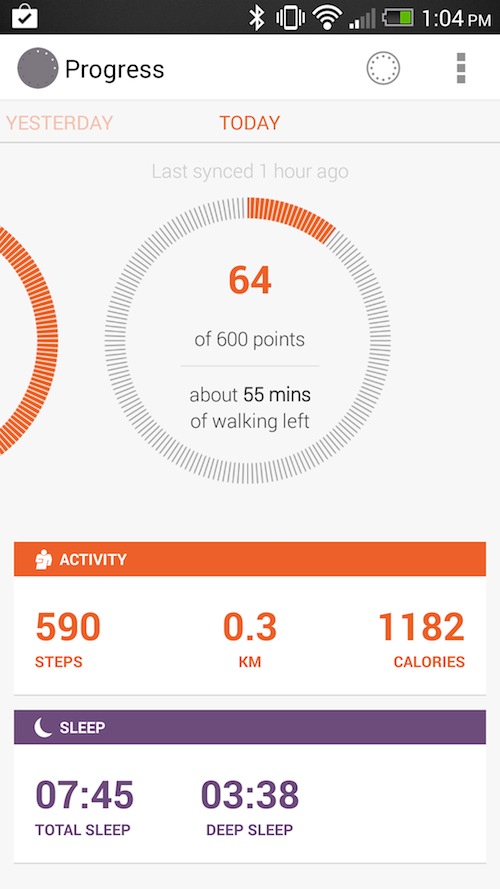 As you can see in the video above, its pedometer doesn't count steps accurately, especially when I wear it on my wrist. The step count even didn't increase when I keep my hand stable. So, if you want more accurate data, you should wear it on your waistband, pocket or put it in your shoes.
The sleep tracker is a nice feature and it seems to be quite accurate. However, I have to tap on the front face 3 times to activate it before sleeping, otherwise, no sleeping data will be recorded.
Conclusion
Pros
Sleek and minimalist design.
Water-proof up to 50m.
It can be worn anywhere on your body with the included magnetic clasp and wristband.
Tell time with lights on the front.
Long battery life of around 4 months, so there is no need to charge it for a while.
Cons
Android app lacks some functions compared to iOS app.
The sleep tracker requires turning on before sleeping.
Double tap on the front casing is not sensitive.
Pedometer is not accurate when wearing on wrist.
Overall, Misfit Shine is a good activity tracker in the best design. Compared to smartwatches or other activity tracker, the Shine has some obvious advantages that you can't ignore like long battery life, simple app design, easy to use, comfortable to wear and water-proof feature. It is available on Amazon for around $99 and this is a must-have fitness tracker if you are an aesthetic person.
Disclosure: As an Amazon Associate, I earn from qualifying purchases. The commission help keep the rest of my content free, so thank you!