Software giant Microsoft Corporation is expanding its effort to spot on malicious extension behavior not just on its very own Internet Explorer but as well into other browsers that operate within a Windows based computer.
Aside from slowing down almost all of your workloads and being memory intensive, some browser extensions also cause troubles such as allowing malicious actors to deploy their dangerous tools in your web browser, and that includes scams and malvertisements.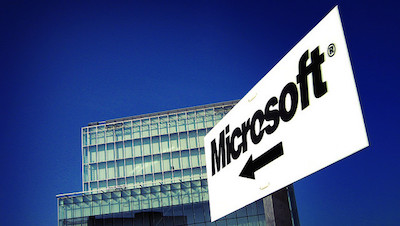 These browser plug-ins work their way around a browser in a stealthy manner that the owner does not have a single idea of what is going on behind in the background. Last thing they know, their browser settings have been drastically changed in a way that they no longer have control over their browser.
Although there has never been a shortage of efforts to thwart these malicious plug-ins from wreaking havoc on the users' browsers, attackers also continue to evolve and advance their codes known as adware. In an instant users might be able to disable an extension from running in the background. But that is only temporary.
When the browser is closed and opened again, those codes run anew without asking permission from the user. Worse, the user is in complete belief that the extension previously disabled has been removed permanently. Which is not the case for other and most add-ons.
Microsoft's renewed effort to address this trouble in browsers aims to stop extensions from circumventing a dialog box in the browser that would ask users first which add-on they would like to enable or choose to disable.
If left unaddressed, these malicious extensions would alter your browser's policy settings, registry and preferences file. At all times must the consent dialog box in all browsers be implemented to give users the retention of control over the browser. That is important especially when installing applications on the browser that requires decision on which permission to give that app.
As Microsoft's new initiative is rolled out, browser extensions that appear to be modifying a browser setting without the consent of the user will be considered in violation of the new policy and will suffer the consequences, the company warned.
And most probably, these extensions are malware that hide under the cloak of plug-ins.
Personally, I have been experiencing having extensions in my Chrome browser that do not allow me to remove them or disable them permanently even after many attempts at that. Microsoft's new effort would be of very big help.
Disclosure: We might earn commission from qualifying purchases. The commission help keep the rest of my content free, so thank you!