Samsung is yet again in another court battle, this time with software giant Microsoft.
Redmond's Microsoft filed the complaint in U.S. District Court in the Southern District of New York after the Korean phone maker allegedly violated a contract between the two titans regarding patent royalties for the Android operating system that Samsung uses for its Galaxy families.
In the previous months prior to the filing of the case, Microsoft said it was in talks with Samsung to reconcile their differences, but the negotiations failed, ending up in a costly legal war.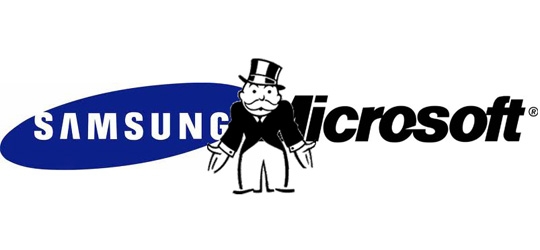 At the core of the dispute is Microsoft's pursuit for a court decision against Samsung's claim that its intellectual-property licensing agreement with Nokia that was inked in 2011 was nullified by Microsoft's acquisition of Nokia's mobile phone business.
Furthermore, Microsoft wants the court to order Samsung to pay interest plus patent royalties to Microsoft for the unpaid years when it breached the said agreement. It turns out that Samsung has expressed in a string of letters to Microsoft that there are disagreements in how the two companies perceived the meaning of the contract between Nokia and Samsung.
In November 2013, Samsung and Nokia signed a deal to continue their patent agreement in which Samsung would pay Nokia until 2018 for the Android features that Samsung accordingly borrowed from Nokia's patent. The patent agreement was inked following the announcement from Microsoft that it is buying the handset segment of the Finnish phone maker.
The feature in question includes the capability of a web browser to support multiple windows. The contract was signed between Samsung and Microsoft following the announcement of the acquisition of Nokia. Since then, Samsung had been paying Microsoft an amount that both parties initially agreed upon for the Android phone feature until Samsung reportedly stopped the regular payment last year.
The two companies agreed to cross license their patented technologies for mobile phones. Microsoft claimed in a blog post that Samsung used the acquisition of Nokia by Microsoft as its excuse for stopping the payment, arguing that the transaction negated the agreement between Samsung and Microsoft. However, it remains unclear how the acquisition negated the prior agreement between Samsung and Microsoft.
Microsoft also cited an IDC data that indicated that Samsung's shipment of its Android-toting smartphones rose to 314 million this year from 82 million in 2011, but still it did not paid its dues to Microsoft.
Samsung is willing to cooperate with Microsoft and to review the suit in order to determine proper course of action.
Disclosure: We might earn commission from qualifying purchases. The commission help keep the rest of my content free, so thank you!