It's hard not to take privacy and security measures seriously at a time when government surveillance programs have become seemingly the rule, and Internet companies are at the forefront of efforts to beef up encryption as the most effective and practical means of warding them off.
Microsoft is among those companies that continue to ramp up their security programs. The software titan is expanding its encryption capabilities for customers and fine-tuning its transparency with respect to software codes in a move to keep track of what's happening with its security infrastructure.
In particular, the Redmond giant is working to bolster encryption systems for Hotmail.com, Live.com, Outlook.com, MSN.com and its OneDrive cloud storage platform. Furthermore, Microsoft is establishing a Transparency Center at its Redmond, Washington campus, the first of its kind for the company.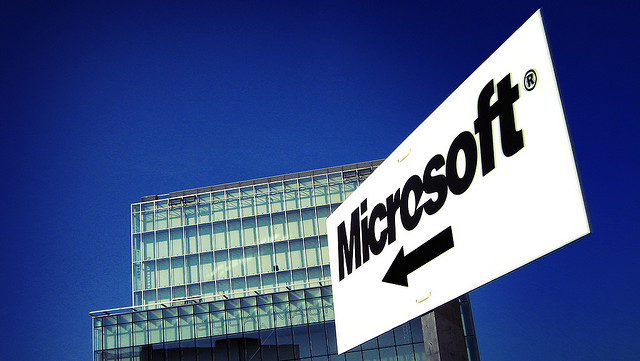 At the core of Microsoft's heightened encryption effort is the implementation of the Transport Layer Security, which the company says will protect outbound and inbound e-mail within its fibers. This, however, requires the next e-mail service provider to install TLS on its infrastructure to get the encryption service functional. That is no longer an issue since most email providers have TLS in place.
Another measure that Microsoft is pitching is the use of Perfect Forward Secrecy encryption enhancement for Outlook.com, so that different encryption keys are used for each connection, thus making its hard for hackers to snoop on the communication line from the back door.
There is surprisingly nothing new that Microsoft developed as part of its security portfolio to make this effort possible. All it took was to consolidate existing security tools already available from Microsoft Azure, Skype and Office 365. The Office 365 has been enhanced with encryption for messages while Azure now features ExpressRoute to protect private communication exchanges from unauthorized parties.
The PFS encryption support for OneDrive allows users to receive forward secrecy as they gain access to the file storage service through onedrive.live.com, its accompanying mobile app and synchronization tools. The enhanced tool is especially helpful in preventing hackers from decrypting private connections over the OnDrive infrastructure.
Government participants will be able to examine source code for key products at Microsoft's Transparency Center in order to validate stability of their software systems and ensure that loopholes do not exist. Aside from the Redmond technology center, Microsoft also plans to open similar facilities in Brussels and other locations to further its transparency efforts in light of recent backlash from customers who have grown wary of several security implications from government surveillance programs that have allegedly infiltrated the software giant's network.
Disclosure: As an Amazon Associate, I earn from qualifying purchases. The commission help keep the rest of my content free, so thank you!