When Microsoft released the Android and iOS versions for its digital assistant Cortana, some have speculated that the software has finally given in to its rivals Google and Apple. As a matter of fact, it was less an admission of defeat than a strategic move to adopt multiple platforms for a wider reach of users.
Microsoft's cross-platform development approach continues with the release of a new launcher for Android devices, called Arrow.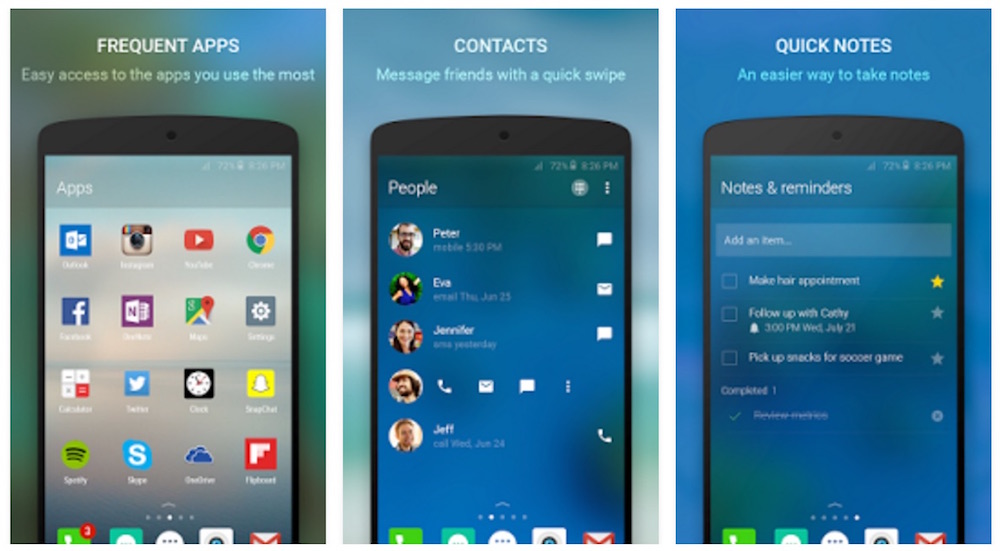 The Arrow launcher is designed to allow Android fans to customize their experience with their device running the proprietary mobile operating system built by Google. But the rollout of Arrow is an unexpected one, especially because it comes from Microsoft which is in tight rivalry with Google in the mobile race.
Arrow, nonetheless, has been around the corner for quite some time now, thanks to a beta version of the app that was seen in the wild in the summer of 2015. Then recently, a full version has been released to the Google Play Store for everybody to check out for its performance, aesthetics and usability.
I am personally stunned that Microsoft is keen on developing products for its rival ecosystems, and the idea of a launcher for better Android customization is beyond imagination. Notwithstanding, it's better than going on trying to confine their users within the Windows Phone ecosystem, from which many users and app developers have already departed for lack of sufficient number of apps in comparison with Android and iOS.
Arrow enables users to quickly gain access to the apps they often use with a new interface that's different from the traditional Android skin. With Arrow, it also becomes easier to send messages to friends and access the settings if you need to quickly adjust something with your phone.
The new launcher also arranges Android applications according to how frequently you use a certain app, putting the ones with most usage at the top of your screen.
However, some have noticed the uncanny similarity between Arrow and iOS 9 skin, probably because Microsoft wants to attract Apple users to Android? Nobody knows. For example, the Recent window displays apps, photos and files you recently opened in the same manner as Apple does with the iOS 9.
But then again, it could be Microsoft's experimental move with the goal of promoting the company's own apps to Android users and convince them to use those apps by the Redmond company. That is, if the Arrow launcher ever gains a huge number of adoption.
Disclosure: As an Amazon Associate, I earn from qualifying purchases. The commission help keep the rest of my content free, so thank you!