Not knowing what the weather will be like today means you cannot plan your activities accordingly. Watching the weather channel is often useless as it doesn't always apply to your area, therefore, it is not as reliable as you want it to be.
That is why having a reliable personal weather station is great – not only will it tell you what the weather is going to be like, but it will also measure wind speed, humidity and more. With so many products available on the market, it can be difficult to choose the best one that suits your needs – this article will help you with that.
Why You Should Have One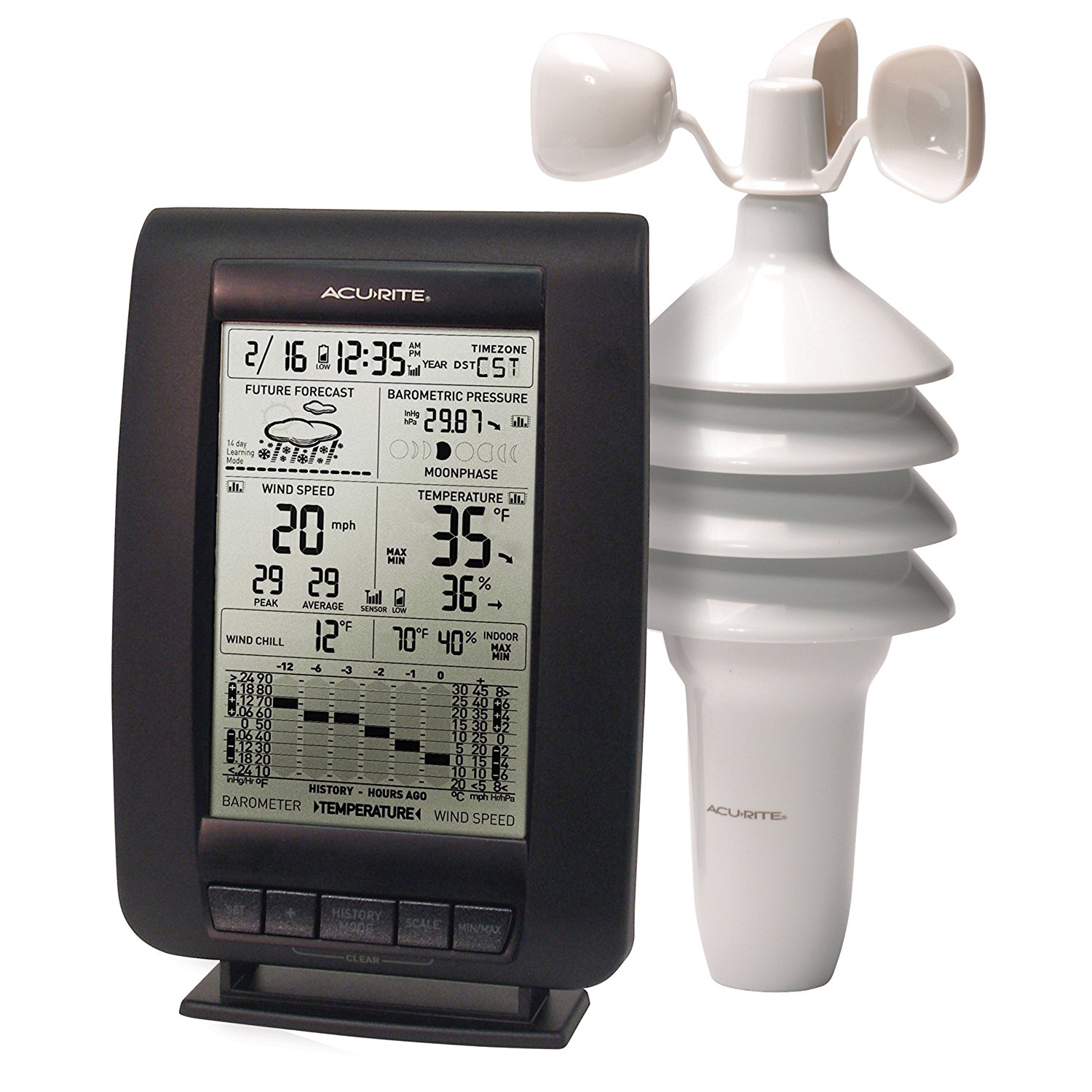 WeatherStationAdvisor says that a weather station is not only beneficial for those who like to know what the weather will be like so they can schedule their day. Although it is very useful to know whether you need an umbrella when you leave for work tomorrow, a weather station can help you with so much more.
Farmers can have first-hand information to measure the local weather as well as soil conditions and rainfall. This enables them to act on time and protect their crops if necessary.
Having a personal weather station also helps you prepare for any weather disturbances that may occur.
You have the option to set an alarm to alert you of an incoming storm, which ensures your safety. Campers can also benefit from having a home weather station as they can plan their activities and return home in case there is an upcoming weather disturbance.
Things To Consider When Buying
There are so many different models available out there and each one of them is designed to suit different needs. That is why it can be difficult to choose the right one for you. When thinking of buying a personal weather station, you have to consider several important factors that will help you determine what kind of weather station you need.
Accuracy
Accuracy is the most important factor when it comes to weather stations because you do not want to end up with unreliable readings that won't help you at all. A quality weather station will measure and show accurate data on temperature, pressure, humidity, and rainfall.
Type Of Data
Another important factor you must keep in mind when purchasing a weather station is how much data you want. All basic models will measure temperature, pressure, humidity and wind speed.
However, some more complex models will also measure soil conditions and rainfall. Some high-end models even provide you UV data, leaf wetness and more detailed information. Depending on the type of data you need, choose a model that suits you.
Durability
The durability of your personal weather station is of utmost importance as certain instruments need to be kept outside, such as rain gauges and anemometers. That said, the weather station you choose should be able to endure the harsh weather conditions. On the other hand, for those that are placed inside your home, durability is not as important – although it is still a relevant factor.
Brand
Before you make a purchase, inform yourself a little bit about the brand of that specific weather station. Although it may not be important to you, learning about the brand will help you determine whether it's the right product for you or not.
Davis Instruments and Netatmo are one of the popular, quality brands of weather station instruments, but there are so many other brands that can be considered. If you are looking for an extremely durable weather station, consider Tycoon Power Professional weather station.
Connectivity
Connectivity capabilities are important to those who want to manipulate the collected data on their computers. Some weather stations can easily be connected to your PC via USB and you are able to use special software to monitor your data. Some models of weather stations use Wi-Fi so you get to upload your data to the server.
Power Source
If you are buying a weather station, you need to think about power source as well, which is a relevant factor that is often overlooked. If your device will be mounted outdoors, you need to think of the way it will be powered.
Your weather station can be powered by a long AC cable that can power the weather station from long a distance. On the other hand, it can also be powered by batteries or solar energy. So, make sure that you think about this before you purchase a weather station.
Conclusion
If you are a weather enthusiast, you will certainly appreciate first-hand information on the weather. Having your own weather station in your backyard means that you no longer have to depend on unreliable weather channels that never get as local as you need them to.
Disclosure: We might earn commission from qualifying purchases. The commission help keep the rest of my content free, so thank you!