Meta describes itself as World's first holographic interface. This y-combinator start up is set out to make the interfaces we saw in Iron Man and Minority report a reality, to let us see the world around us in a whole new way.
Meta glasses is a 3D display, which is pretty much like a Google glass on steroids; except that it looks a lot less geekier. The team at Meta, led by chief scientist Steve Mann ( The inventor of wearable computing ) had been busy creating prototypes of their wearable devices for a long time. And first generation glasses are set to be released soon to backers.
Under the hood
The glass features twin 720p see through displays, with 40 degree field of view and aligned to display stereoscopic 3D, twin RGB cameras,3D surround sound, 3D time of flight depth sensor and 9 axis motion tracking with accelerometer, gyroscope and compass. For connectivity, Wi-Fi 802.11 and Bluetooth 4.0 are included.
The MetaPro package comes with a ultra high power pocket computer, which boasts itself as the most powerful wearable computer available. It houses a 1.5 GHz intel i5 CPU, 4 GB RAM, 128 GB SSD and a 32 WHr battery. The glass is powered by the pocket computer tethered to it.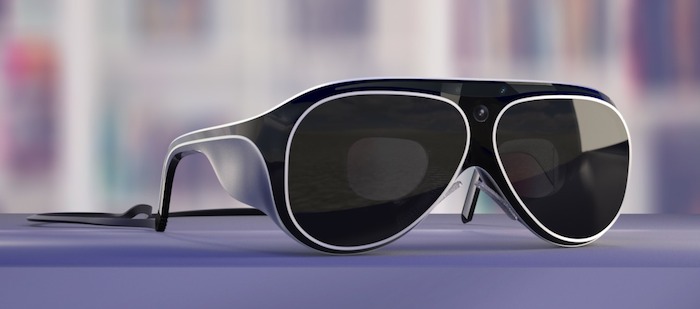 The whole package will set you back by almost $3000. You can pre-order from the Meta website. The delivery is expected to start by June 2014.
The most sought after review might be Google glass vs Meta. In my opinion, Meta is far more superior. It has a much wider range of applications, 15x the screen area of google glass and is probably going to change the ways we interface with the digital world completely. And yeah, it looks a hell lot better. But ofcourse, for almost double the price and thrice the weight.
Google glass, on the other hand, is better suited for taking photos and for low level interactivity powered by your android. It is supposed to be an everyday tool, an integral part of our lives.
Who is going to be the winner? let us know in your comments.
Disclosure: As an Amazon Associate, I earn from qualifying purchases. The commission help keep the rest of my content free, so thank you!