Accessories innovator Meross is at the forefront of the smart home revolution with its Matter Smart Wi-Fi Plug Mini MSS115. The plug not only stands out as one of the earliest smart gadgets to bear the Matter logo but is also among the initial products designed for the innovative Matter smart home wireless networking standard.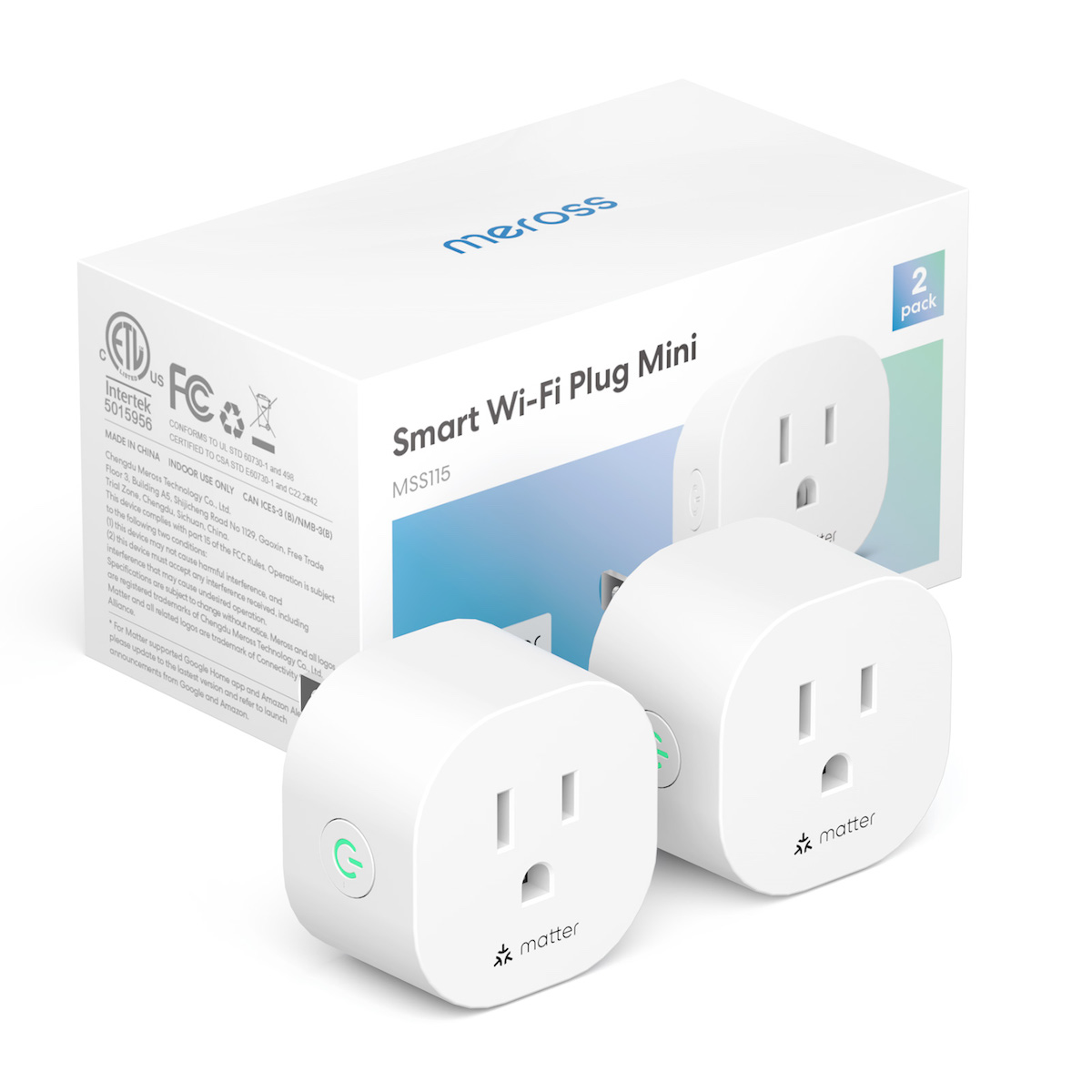 Why Matter Matters
Matter is an open standard developed to address a recurring challenge in smart home technology: vendor lock-in. With a wide array of protocols and standards, Matter ensures different smart home devices, irrespective of their manufacturing brand, collaborate seamlessly. This means users can blend and integrate various smart lights, switches, and other gadgets, and they all synchronize flawlessly.
For consumers, the takeaway is simple: today, you may purchase a device compatible with HomeKit, but the same device can transition to Google Assistant or Amazon Alexa tomorrow, ensuring you won't need to repurchase items, granted they support Matter.
Ease of Setup with MSS115
For those delving into the world of smart home products, smart outlet adapters, like the MSS115, are an ideal entry point. These devices are true plug-and-play, eliminating the need for complicated wiring or hiring professionals. These adapters are multifunctional, allowing users to transform ordinary devices like lamps, coffee makers, or fans into smart devices.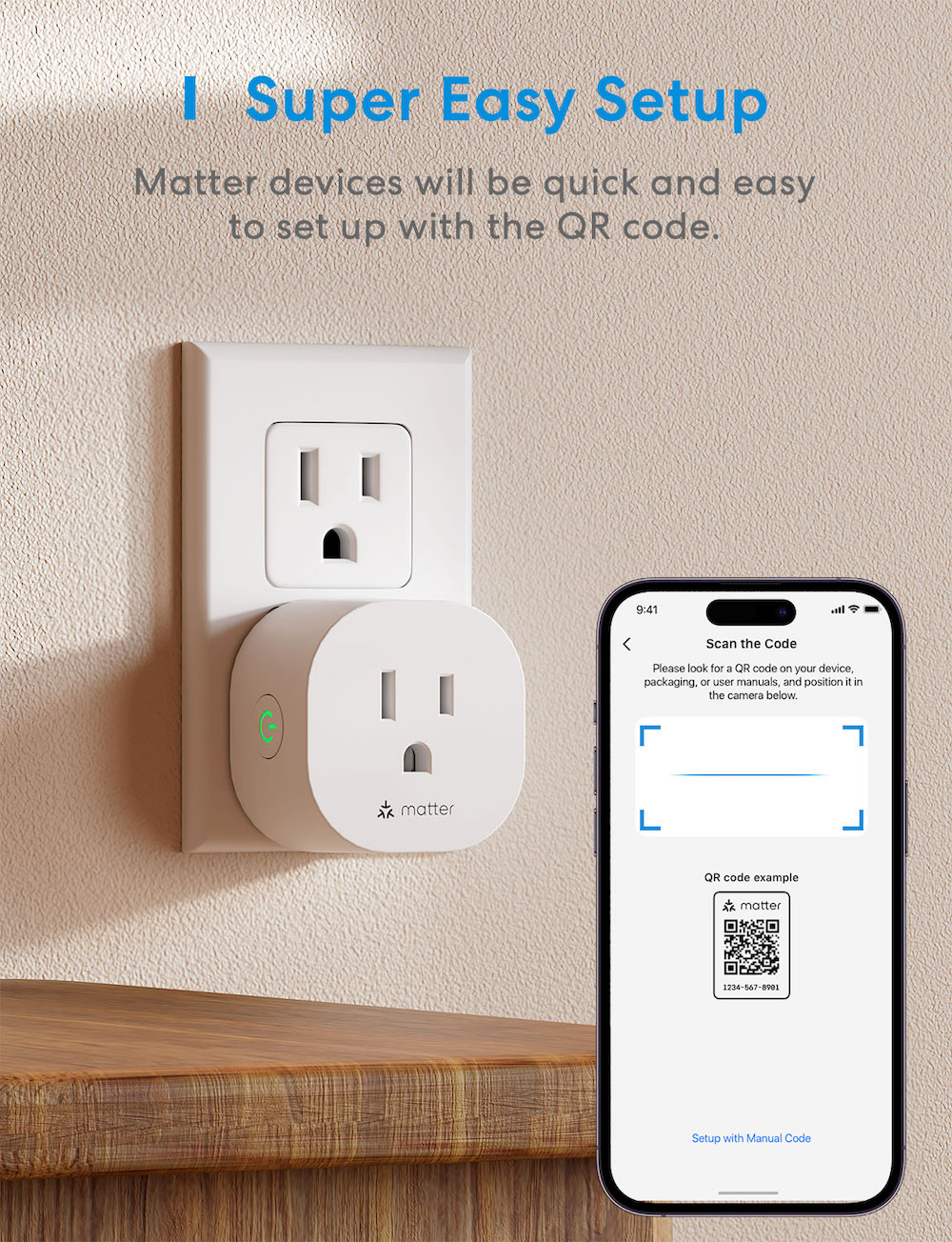 One of the best features of the Meross MSS115 is its user-friendly setup. A simple scan of the Matter code within the Home app and you are set. As Meross succinctly puts it, "You just need to scan the code, and all is done. The adoption of the Matter standard ensures a user- friendly and straightforward protocol, simplifying both the implementation and operation of these devices."
Unleashing the Power of HomeKit with MSS115
With the Meross MSS115, a multitude of HomeKit automations becomes feasible:
Automated Room Lighting: Using a HomeKit compatible motion sensor, lights can turn on upon entering a room and switch off on exit.
Morning Coffee Automation: Imagine your coffee maker brewing a fresh cup as soon as it detects your morning motion or at a preset time.
Temperature-triggered Fans: With a HomeKit-compatible temperature sensor, your floor fan can automatically start when room temperature crosses a certain level.
Night-time Automation: Lights can be scheduled to turn off when you retire for the night.
The Meross MSS115 is embedded with features that make it a standout in the burgeoning smart device landscape. At the helm, its Matter protocol is backed by tech behemoths like Apple, Google, Amazon, and Samsung, and it's further bolstered by partnerships with over 500 global entities. Notably, the plug, while specializing in the Matter protocol, can effortlessly synchronize with a plethora of applications, govern a diverse set of devices, and interface with various cloud services. Elevating the user experience, the MSS115 offers voice control, enabling users to manage their devices hands-free. All it takes is a simple voice command to activate or deactivate the connected apparatus, and it's compatible with a wide array of platforms including Apple HomeKit, Siri, Amazon Alexa, and Google Assistant. For those seeking remote control via HomeKit, the setup necessitates a HomePod, Apple TV 4K, Apple TV HD, or an iPad. By designating any of these Apple gadgets as a HomeKit bridge and linking it to the home's 2.4GHz Wi-Fi network, remote accessibility is attained. Security is a paramount feature of the MSS115, fortified by its use of renowned cryptographic algorithms, ensuring each transaction remains uncompromised. This commitment to safeguarding is further enhanced by its wholly local architecture, providing users with peace of mind. The device's intrinsic capability to facilitate communication between Matter devices locally, devoid of cloud intervention, ensures both stability and speed in controls. Moreover, its multi-admin functionality is adept at operating concurrently across varied smart home ecosystems, proffering users unmatched operational flexibility.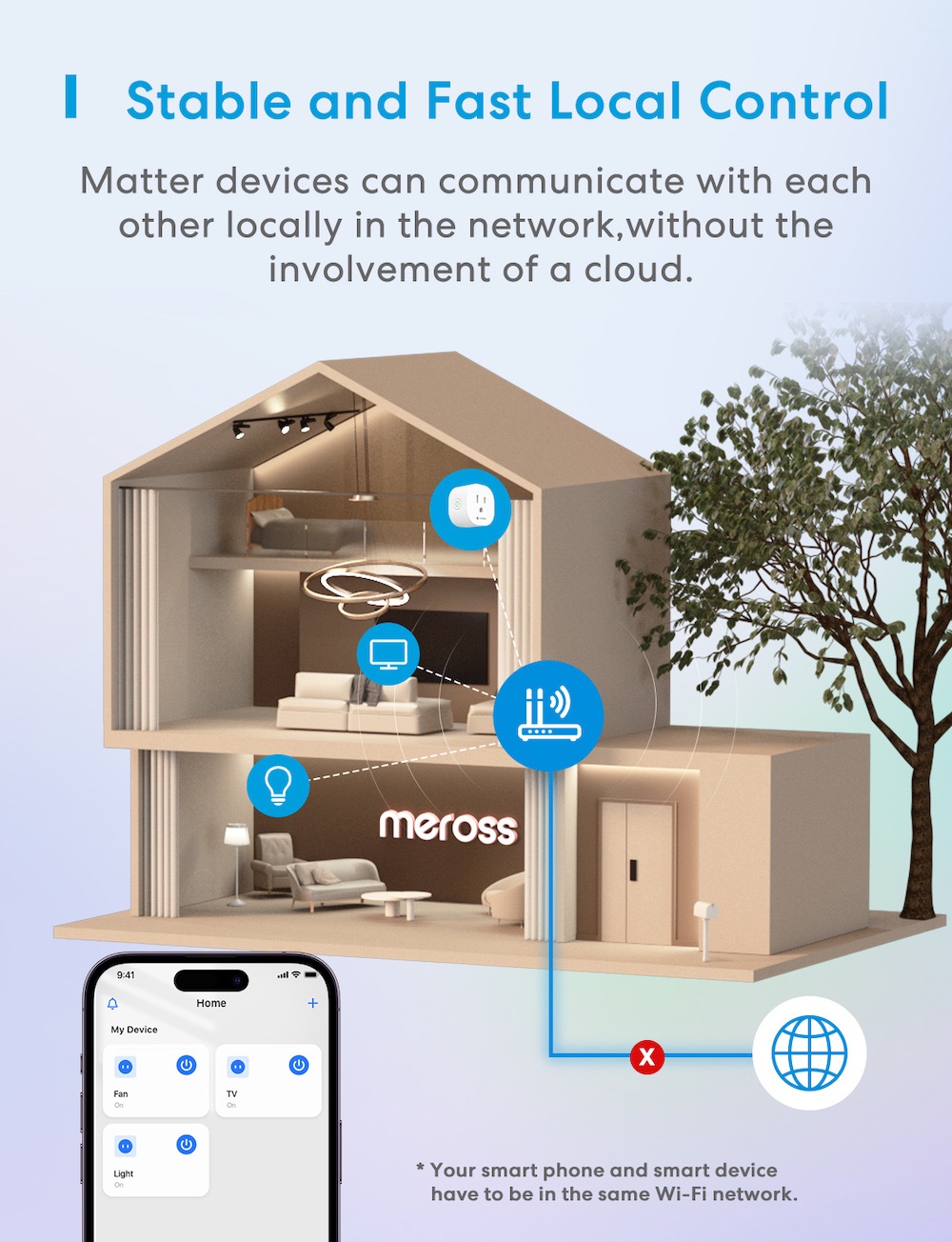 In summary, Meross's new MSS115 is not just a smart plug; it's a gateway to a future where all smart home devices communicate seamlessly, ensuring users have flexibility, security, and ease of use. The dawn of the Matter era in smart home technology is here, and Meross is leading the charge. The product comes conveniently as a 1-pack or 2-pack for $17.99 and $34.99 respectively. Both are on a special discount for $12.99 and $27.99, moreover, you can apply more discounts on the Amazon product pages.
Disclosure: We might earn commission from qualifying purchases. The commission help keep the rest of my content free, so thank you!