The world of memory cards is vast. With so many types, sizes and brands to choose from, it can be difficult to know where to start. Plus, with technology ever-evolving, processing faster and higher quality content than ever before, we need to make sure our memory cards can keep up. That's why we've put together a quick guide to buying the right memory card so you can be sure yours will perform.
Pick the Right Type
There are a variety of different memory cards available, with different storage and processing capabilities. Here are the main types of memory card you'll find today.
SD memory card: the most common, these are great in digital cameras and come with various storage capacities, so you don't need to spend a fortune if you need a small GB amount. You can also get high capacity and extra capacity SD cards with faster processing speeds, but these are usually only compatible with newer computer software systems and tech.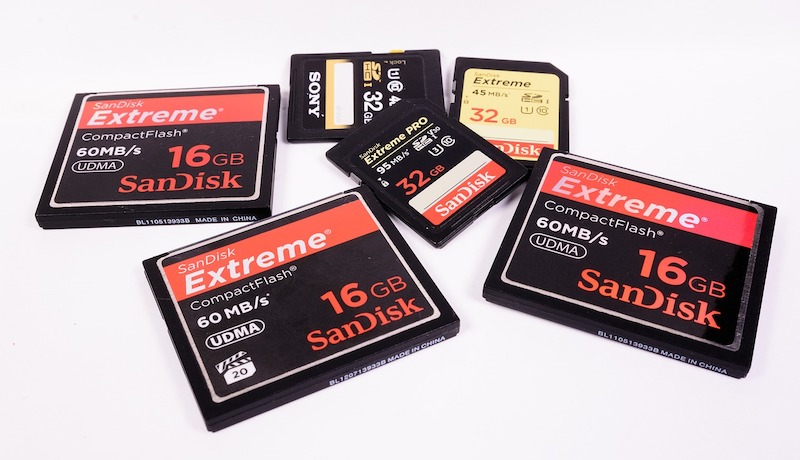 Micro SD memory card: this is the smallest size memory card available, usually storing up to 2GB. However, micro SDHC can store up to 32GB, making this a highly sought-after storage solution. They are commonly used in GPD/Sat Nav systems, MP3 players and mobile phones.
CF memory card: Compact flash cards offer extremely high storage and super-fast processing. For this reason, they're usually found in advanced photo cameras and professional HD video cameras. If this sounds right for you, companies like RS Components offer a range of high-performance CF cards, perfect for budding photographers!
Pick the Right Capacity
There's a huge variety of memory cards with different storage capacities, so it's important to pick the right one for you. There's no point paying a huge amount for loads of storage that you're not going to use. The most common types are 8GB, 16GB, 32GB and 64GB.
For instance, if you take a digital camera with you on holidays to take a few family photos, then an 8-16GB card should suffice.
Whereas if you take 4K/HD videos or want to capture lots of photos at a time, a 16GB may be too small. To avoid running out of space, you'll need a much larger capacity, like a 64GB.
Instead of buying one large memory card, consider buying several smaller capacity cards. That way, if you lose or damage one of your memory cards, you have a backup.
Pick the Right Speed Class
When picking your memory card, make sure you check out the write speed (aka speed class). That way, you know if the card is suitable for the photos or videos you're planning. The speed class is shown as a number such as 2, 4 or 6 that come from the MB/s measurement (megabyte per second). For example, a class 4 card has a write speed of 2MB/s.
Going to be filming 4K video? Then you'll need to check out the UHS (ultra-high speed) class too. Most SDHC and SDXC memory cards show this as a number inside a U-shaped symbol. The numbers work slightly differently to those of the speed class we mentioned above. For a UHS, a 4 would indicate a speed of 40MB/s.
Lastly, make sure the memory card is compatible with your device before you purchase!
Disclosure: We might earn commission from qualifying purchases. The commission help keep the rest of my content free, so thank you!