Master & Dynamic MH40 Wireless Headphones 2nd-Gen is a long-anticipated upgrade to the wired MH40 headphones or the MH40 Wireless 1st-Gen released a few years ago, well regarded for their stellar sound and build quality. I was eager to take it for a spin as I'm curious to see if it could become an impressive addition to the wireless headphone market.
Design & Features
The Master & Dynamic MH40 Wireless headphones carry forward the luxurious aesthetic that the brand has become known for, combining high-quality materials like leather, canvas, and aluminum to offer a distinctive, vintage-inspired look. The design of the headphones is quite unique, with each available variant offering a different combination of colors. Available in variants like black, silver metal and brown leather, gunmetal and black leather, silver metal and gray leather, or silver metal and navy leather, the MH40 Wireless closely resemble their predecessors, including the older wired model​​.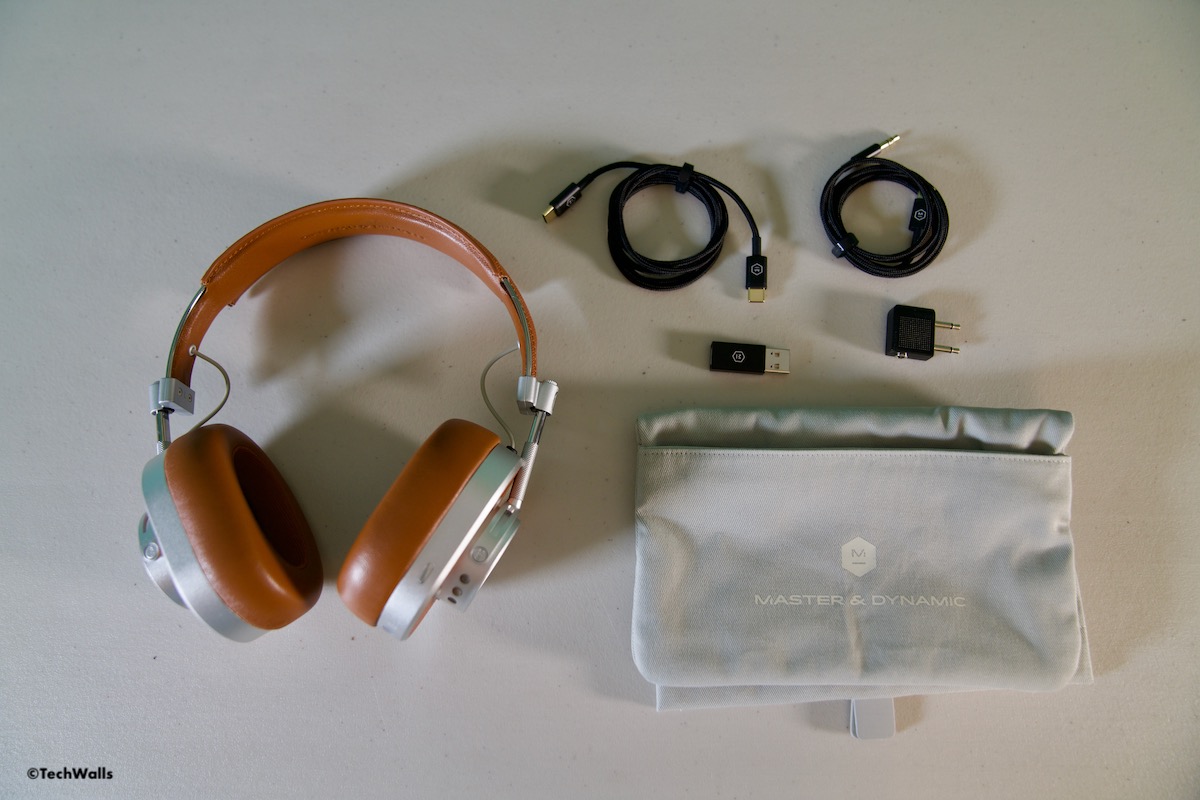 The headphones feature circumaural earcups that fit snugly and offer generous padding with a leather lining. This design provides good passive noise reduction, though it's worth noting that the MH40 Wireless lacks active noise cancellation, a feature common in other headphones in this price range​​. These headphones also feature a semi-open design, which enhances the overall audio performance but can lead to sound leakage, which might be a concern if you're planning to use them in public or shared spaces​​.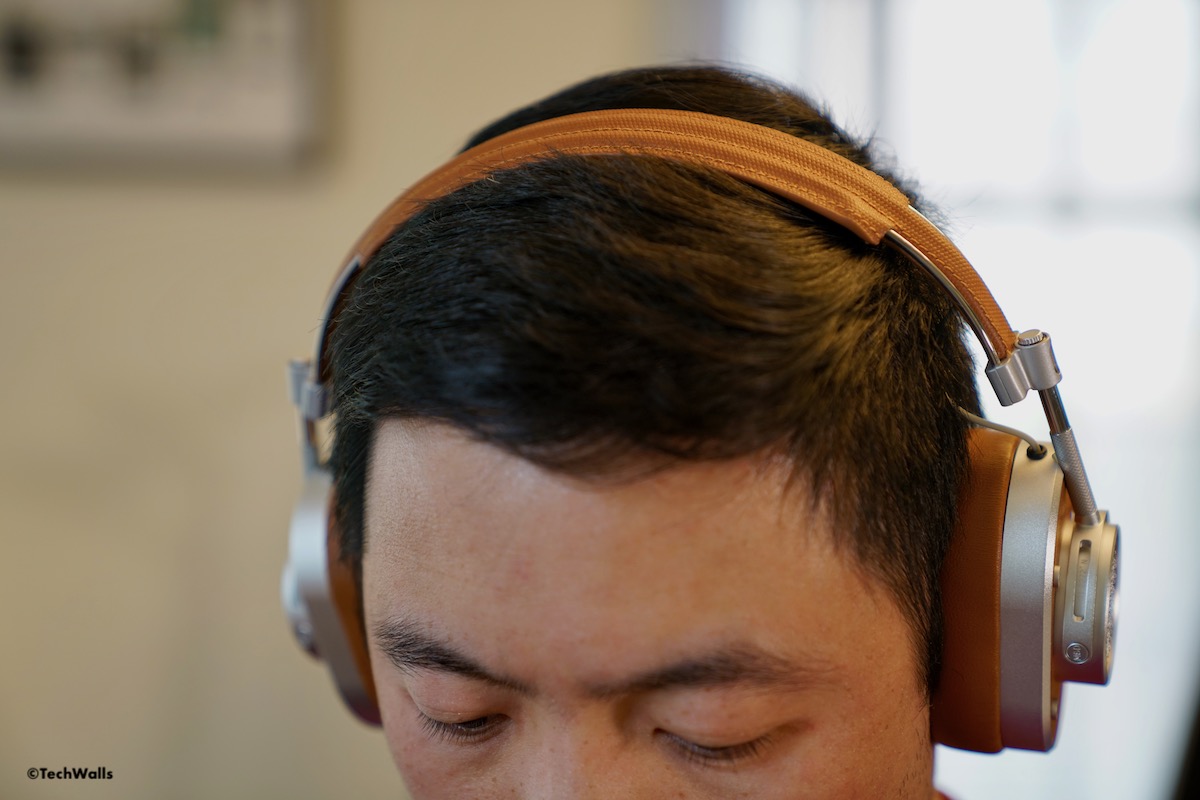 The headband, while handsome in its canvas and leather accents, has less cushioning than many competing models, which might cause slight discomfort over longer listening sessions​. The earcups are are also not really spacious and my ears still touch the outer rim. The weight of the headphones (0.62 lbs) is slightly more than some of its rivals, but the headphones still feel lightweight and comfortable to wear for a couple of hours.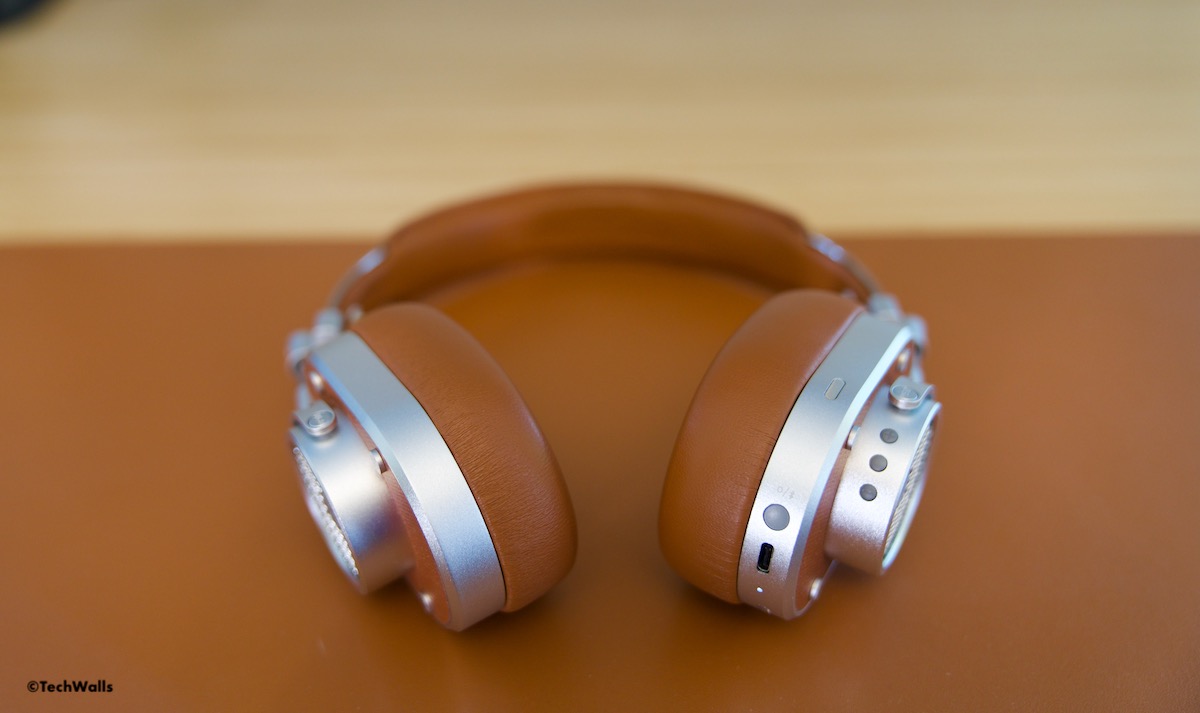 In terms of controls, the MH40 Wireless headphones have a three-button array on the right earcup that allows you to control calls, music, voice assistant, and volume. The physical buttons are more reliable than touch panels, and they work well, even for multiple presses such as skipping tracks​​. There is one more Power/Pairing button on the outer edge of the right earcup, along with microphones and a USB-C charging port.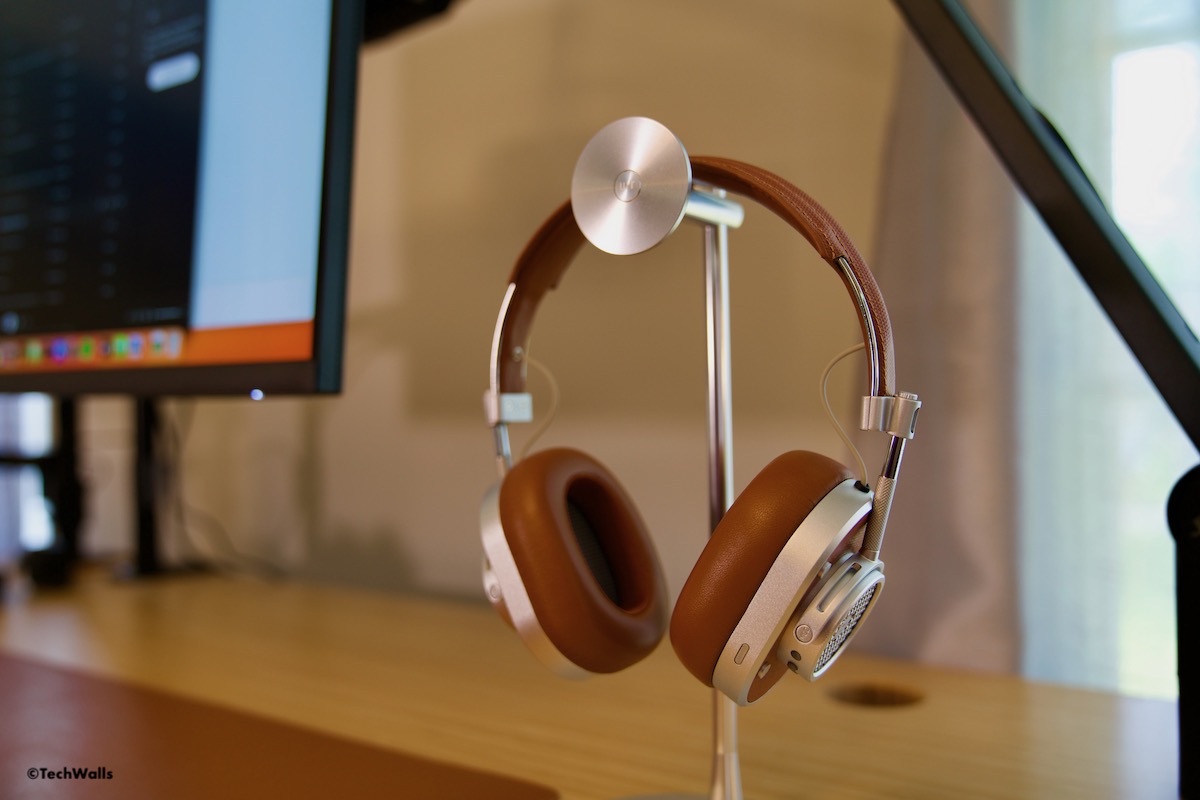 As for battery life, it's longer than the previous model. According to Master & Dynamic, the battery could last up to 30 hours. The headphones lack some features such as active noise cancellation, which are expected in headphones in this price range​​.
Audio Quality
The sound quality of the MH40 Wireless is pretty entertaining, offering rich lows and crisp highs​​. The headphones come with solid codec support and can be used in both wired and wireless modes​​. The Master & Dynamic companion app, M&D Connect, offers four EQ presets: bass boost, bass cut, podcast (mids and vocals), and audiophile (mids and highs), but there's no option for customizing the equalizer settings beyond these presets​.
The new custom titanium 40mm drivers deliver rich lows that bring out the depth and resonance of bass notes without overwhelming the mix. These headphones adeptly handle bass-heavy tracks, delivering a punchy, robust response that can make your favorite tunes come to life in a new way.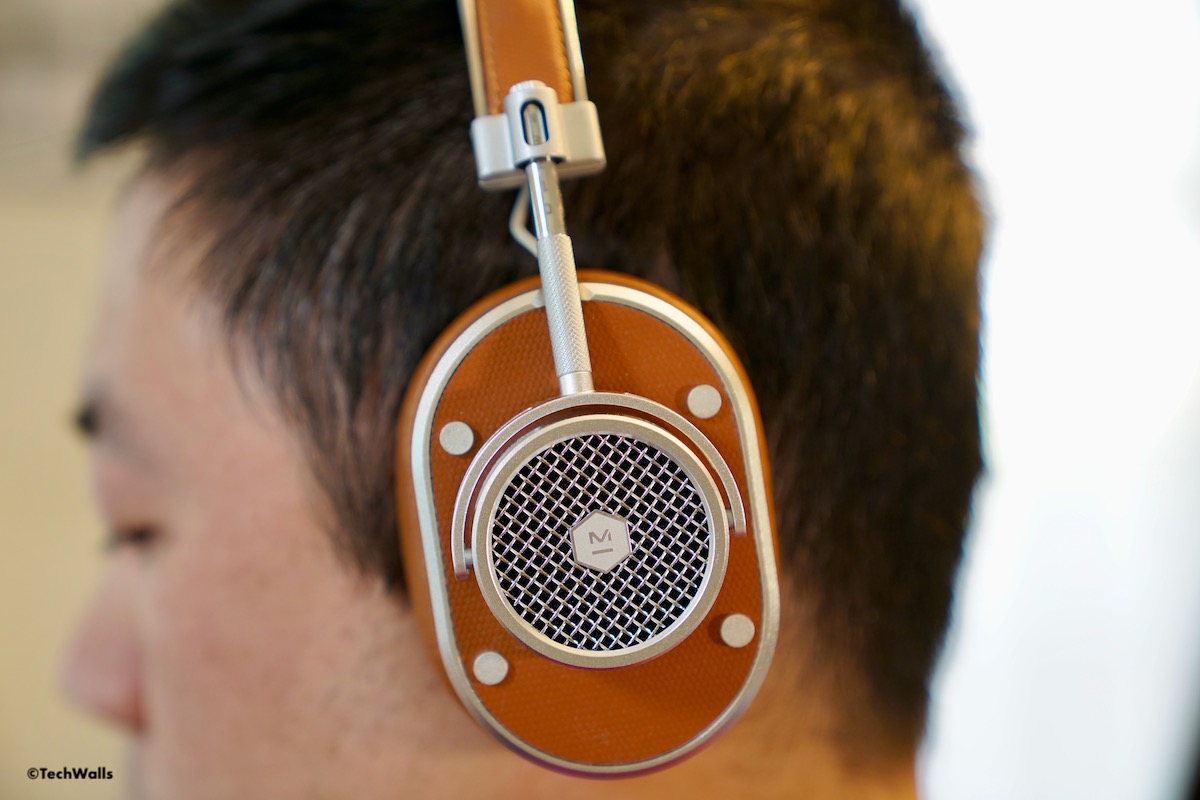 Concurrently, the MH40 Wireless headphones are no slouch in the higher frequencies either. The crisp highs are defined and clear, contributing to an overall sound that is highly detailed and immersive. Whether you're listening to a symphony orchestra with soaring violins or a rock band with sizzling cymbals, these headphones make sure the treble notes are reproduced with integrity, resulting in an engaging and vibrant listening experience.
In the mid-range, the headphones maintain a commendable level of clarity and definition. Whether it's the warm tones of an acoustic guitar, the emotive vocals in a soulful song, or the dynamic dialogue in a podcast, the mids are presented with a depth and texture that enhances the realism and presence of the audio content. This attention to mid-range detail bolsters the overall balanced sound profile of the MH40 Wireless headphones.
The soundstage of these headphones is another notable feature. It provides an expansive listening environment that contributes to the immersion of the listening experience. This, combined with the semi-open design of the headphones, gives the audio a spacious, natural feel, as though the sound is unfolding around you rather than being confined to the area around your ears.
Conclusion
Pros
New titanium drivers with rich lows and crisp highs
Elegant design
Wireless and wired modes
Reliable physical controls
Longer battery life
Cons
Expensive
Lack of active noise cancellation
Potential discomfort over time
The Master & Dynamic MH40 Wireless 2nd-Gen are undeniably expensive at $399. While they deliver on sound quality and design, their high price point may not be justified for some users given the lack of certain features. For those who value aesthetics, the 1st-gen with the same design and similar sound signature currently sold at less than $200 could be a better choice. And for those who value features like active noise cancellation, there might be better alternatives at even a lower price range.
Disclosure: We might earn commission from qualifying purchases. The commission help keep the rest of my content free, so thank you!