Today, marketers can do things that they would only imagine doing a decade back because plenty of pro tools give them quick access to any info they need. For example, you can look up phone numbers, emails, and social media links on SignalHire and other similar tools. But before we learn about the ins and outs of this contact database, let us look at the problem it solves.
Personal phone number is a precious piece of information. Just like emails, no one likes to make it public, fearing they will be bombarded with hundreds of scam and prank calls. For this reason alone, many people use a different phone number for personal and professional use. However, we cannot deny the effective communication channel that phone numbers are. If a marketer wants to get someone's attention, resorting to a cold-call is very likely to generate a lead for them.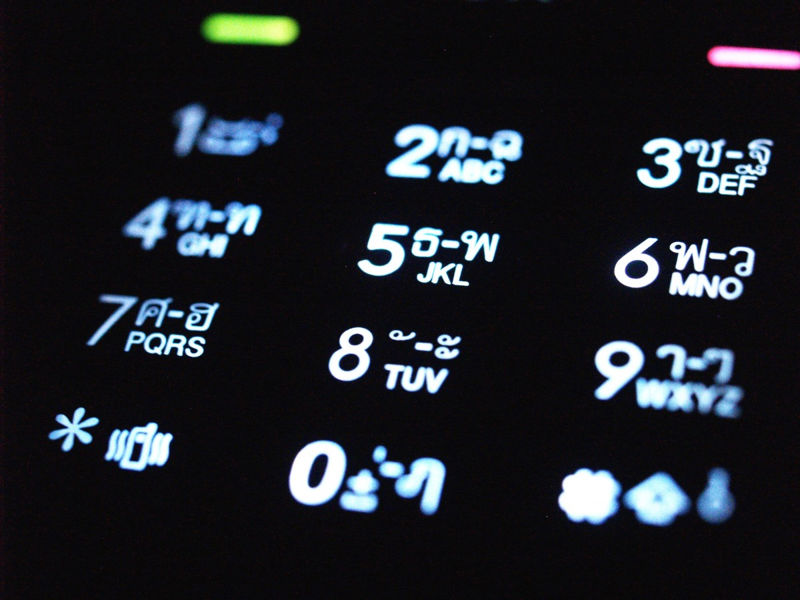 If you share this belief, we are on the same page. We strongly feel cold calls are highly effective in generating leads. But let us ask you this. How do you collect phone numbers of people you wish to call? Do you look on the yellow pages? That, without any doubt, is a rather lengthy process, not to mention, you might end up calling the wrong person.
If you have been looking for an alternative method of finding phone-numbers, your search has ended. Let us look at SignalHire — a tool that lets you find phone numbers of people just by using their email address or some other info you already know.
What is SignalHire?
SignalHire is a SAAS product. Users don't need to download it; it happens all on the web. This Smart Marketing tool lets its users find the latest contact information of their potential leads. They can squeeze out contact information about anyone from their Linked/Github/Twitter/MeetUp and every other popular social media platform. It's that simple, just a few clicks, and marketers have all the information they need.
Find phone numbers using an address
Before SignalHire or other similar solutions, people used to rely on search engines to find contact details of potential leads.
#1 Google Search
Google, or any other search engine, is an intelligent method of finding someone's email address.
#2 Global People Search
This online database lets its users search the email address of your potential lead.
#3 Whitepages.com
Whitepages.com, which is somewhat of an online embodiment of Yellow Pages, lets marketers look for email IDs using names and postal addresses.
#4 Zip Code Search
Marketers can use Melissadata.com or People.YellowPages.com to find people's emails using the Zip code of their area.
The tools listed above have been in service for decades now. However, things have changed, haven't they? People have grown more aware of their online identity and contact information, along with who gets to see it. If you think about it, rather than relying on a generalized search engine or other online tools, a serious and smart marketer needs something specialized, something built for email address extraction. Which brings us to SignalHire.
How SignalHire works?
To start collecting contact information about your potential leads, users first need to sign up for SignalHire. It comes with both Free and Premium pricing plans. After they have verified their email address, they can go ahead and install the SignalHire browser extension. That's it. The setup is complete now.
There are a couple of ways to use this tool; browser extension and the SignalHire dashboard. Let us first see how the browser extension works. After you have extracted contact information, you can add them to a Lead List. This makes it easier for you to manage thousands of emails in an organized manner. Furthermore, you can also export the contact information as PDF.
To illustrate how SignalHire works, let us see how you can extract contact information from LinkedIn. Note that the steps listed below also work the same way with any other popular social platform.
Once SignalHire extension is installed – visit any LinkedIn profile page.
Click "SH" extension icon on the top right corner of your browser.
Request profile's contact details by clicking on "REVEAL CONTACTS" button.
Find Phone Number using Address on SignalHire Step by Step
Now, let us see how you extract phone numbers using email addresses.
Log-in to your SignalHire Account. If you don't have an account yet, you can Sign-Up here.
Once you are inside your SignalHire dashboard, navigate to the "People" tab.
At the left-most corner of your screen, you will have the Standard Search option.
Insert the Address of your potential lead in the "Location" form field.
You can fill out other form fields if you have the information the form fields are asking for. For example, in the Keywords field, you can insert information such as the individual's past employers, and where he got his degrees from.
Once you are done setting the search filters, scroll down, and hit the green "Search" button.
After the search is complete, you will get the most relevant results on the second tab, right beside the search field.
Scroll down until you see the profile you were looking for. Or if you were conducting the search purely on random, pick any profile that you find interesting.
This will activate a new section with all contact details about that potential lead.
Hit the green "Reveal Contacts" button.
Or hit the top-most "Send Email" button to start a conversation with the person.
If you feel lost at any point, click on the "How it works" text-string that sits right at the top of Standard Search option. Along with location parameters, you can also initiate a search based on years of work experience, search by industry or company name.
Final Words
A smart marketer is always on the lookout for the latest technology in marketing automation. If you fit into that category, SignalHire is for you. This robust online tool lets you extract contact information about people without writing a single line of code. And as far as costs are concerned, SignalHire has flexible pricing for all.
Disclosure: We might earn commission from qualifying purchases. The commission help keep the rest of my content free, so thank you!