During the last 10 years working as a web developer, that was the 2nd time Google issued a manual penalty on one of our websites. It happened last month when I suddenly received a message when logging into my Google Search Console account, titled "Unnatural outbound links from MY WEBSITE violate Google Webmaster Guidelines".
The information in this message is so general and it didn't point out exactly the unnatural link on my website. To fix this, it suggested me to identify any unnatural links which were added in exchange for compensation or reciprocal links. Then I would need to remove the links or tag it as nofollow, and finally submit a reconsideration request. That was so confusing because sometimes I accept guest posts on that website and Google might find a link unnatural. This is a penalty issued by a human reviewer and it is said to affect the whole domain, not just violating webpages. In my Search Console account, the Manual Action page said that this could lead to reduced display features, lower ranking, or even removal from search results. I was so distressed that I thought of selling the website.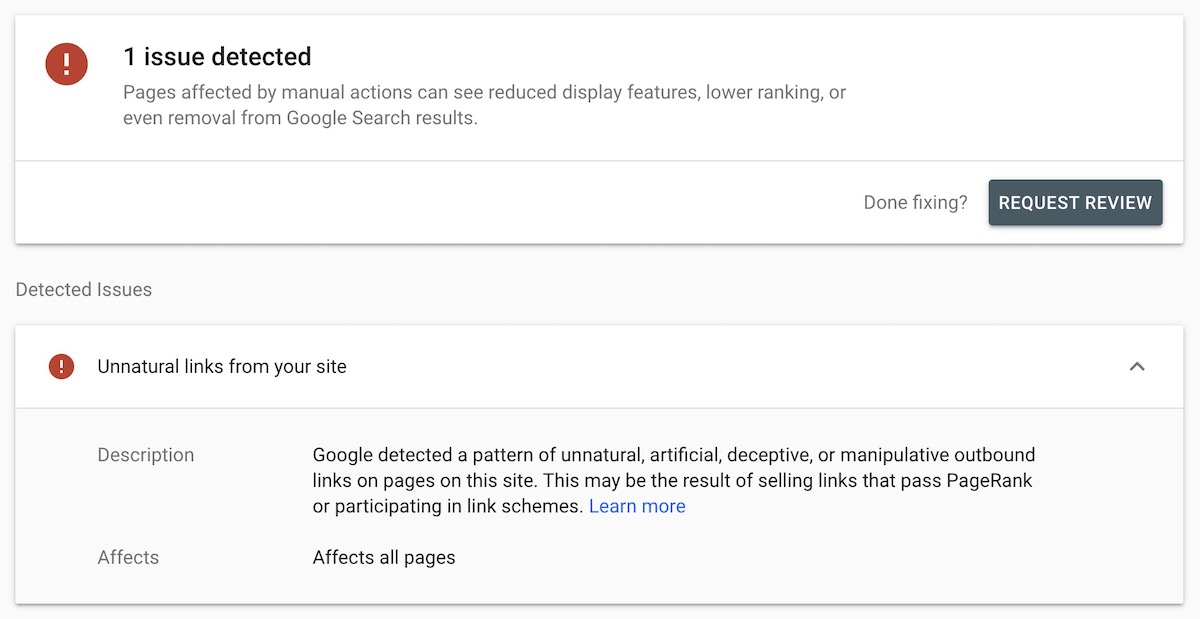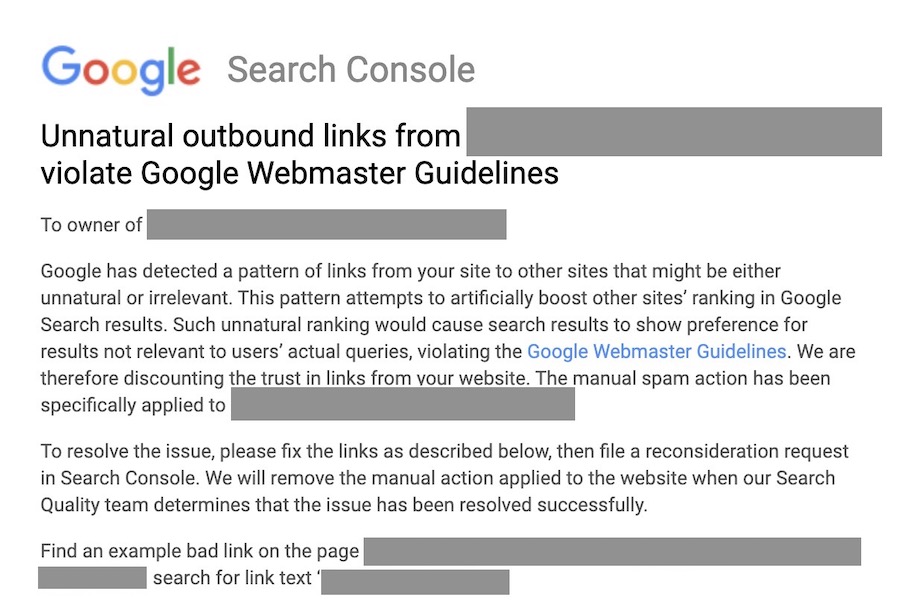 Fortunately, Google sent me another email a few hours later showing my violation in more details. In this email, Google pointed out the webpage as well as the anchor text of the link. This helped me locate the link quickly and I added the "nofollow" tag as instructed. If you received money to place a link in your article, you might want to add "sponsored" tag according to new Google's guidelines. The final step is to submit the reconsideration request to confirm you've fixed the issue and explain the changes you've made.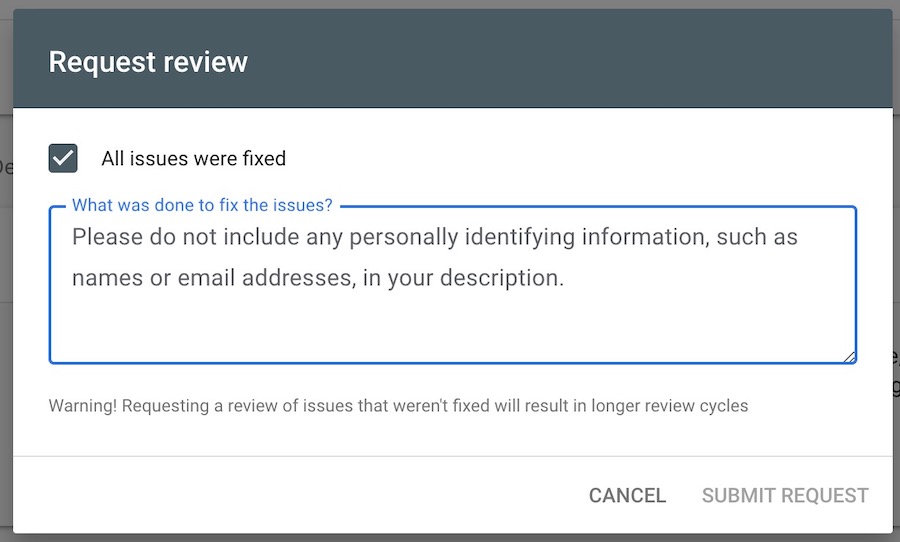 I submitted the request on February 15th and started waiting for Google's decision. Immediately, Google sent me a confirmation saying they've received the request and the review request could take several weeks. However, it actually took way longer than that.
During the period, I watched my traffic and rankings closely; Surprisingly, there were no changes in rankings of my primary keywords and the traffic still remained consistent. Besides, new articles were still indexed normally. That means Google probably would degrade your website only when you didn't take action or your reconsideration request was refused.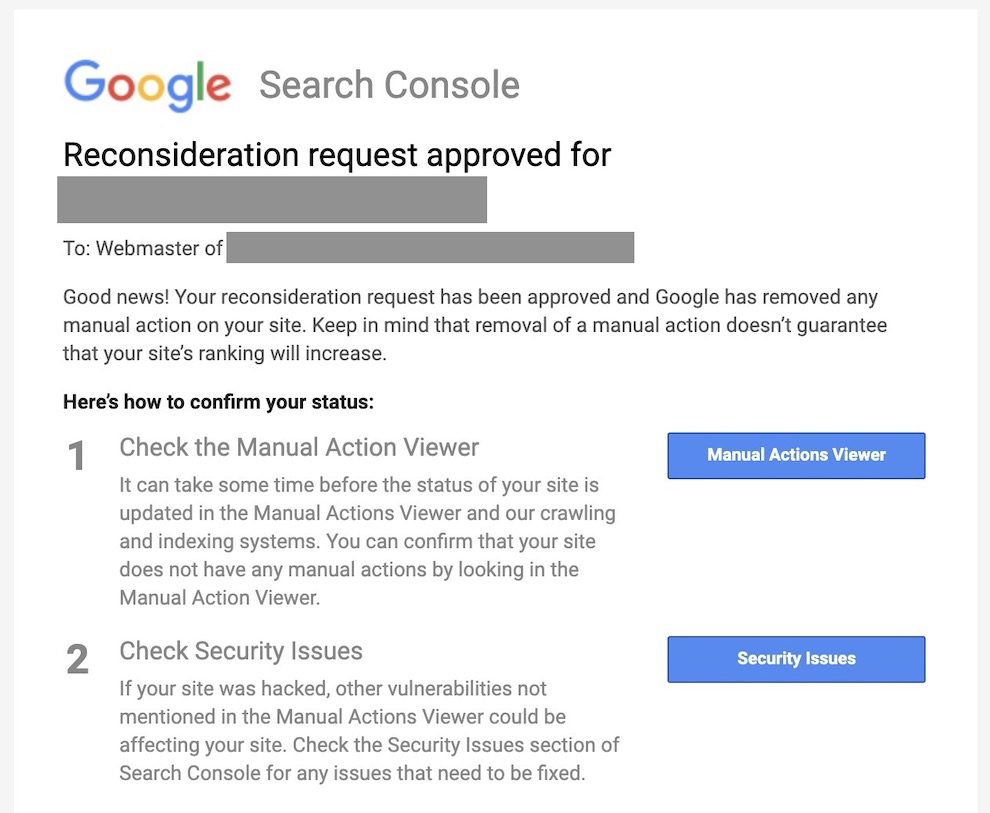 In my case, I had to wait 6 weeks for the approval from Google and the penalty was finally lifted. Most other webmaster reported that the waiting time is approximately 4-6 weeks. You should be patient because this is a manual process and they need some time to make sure your website is compliant.
Disclosure: We might earn commission from qualifying purchases. The commission help keep the rest of my content free, so thank you!