The thing that the major part of all businesses has gone online isn't new and doesn't astonish anyone. We can say the same about project management! If you wish to stay at home and control the work of your company, you can easily do this through the use of modern management programs. There is nothing easier than choosing the proper app and enjoying your work from any world point.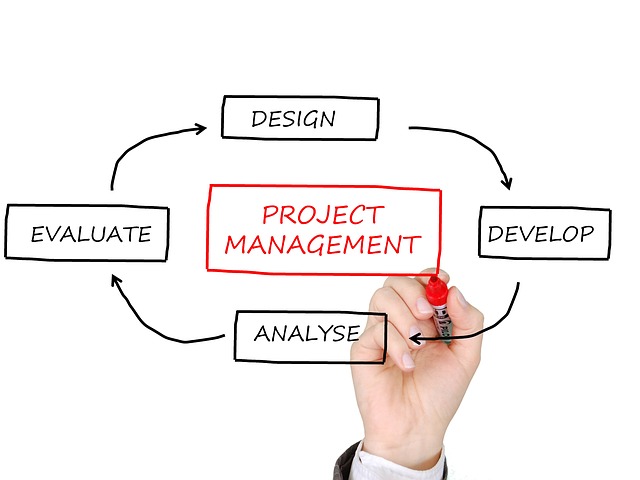 The choice is not limited, and surfing the cyber domain, you'll learn from your experience that there are plenty of software products, offering this functionality. Today, we'll discern about such app as Merlin Project Express and specify all peculiarities of managing your online projects through the use of this application.
Merlin Project Express: What Does it Do?
The program is focused on semi-professional and home Mac users. For that reason, even if you aren't an expert in this area, you won't face any difficulties related to the work of this program. If your duties, related to project management, aren't regular, and you do this from time to time, Merlin Express is a good solution for you.
The app offers different billing plans and users can select the one which can fit in with their project budget. Those, who swing in the balance whether the program is quite the thing they need, can use it for free for four weeks. This time is enough to understand whether it is worth investing or not.
How to Use Merlin Project Express?
The number-one thing you ought to do is to download the soft and install it onto your computer. Having opened the app, you'll see the main window which consists of several sections, like:
Work Area;
Tool Bar;
Attachments;
Inspector.
The size of each window is adjustable in accordance with the needs of a user (some sections can even be hidden).
To start working with it, you need to create the plan for your project, determining various tasks that should be performed. Merlin has a clear interface, which can subdivide your goals and add useful information to each of them. On that score, you can be confident, what task must be performed next and who will be in charge of them.
Merlin has an awful lot of pre-made templates, allowing you to create new projects faster. If they don't meet your requirements, you can create your own templates. Your project is presented in the form of a timeline, which encompasses lots of other activities. Through the use of the setting tab, users can monitor the work and examine the general conditions.
As soon as you create various activities, you'll see them in the form of little boxes (each of them comprises the information related to various tasks). If your target is to assign employees to them, you can do this through the use of the "action" menu.
The primary purpose of the "resources" tab is to provide you with the functionality, allowing you to create profiles of individuals, involved in the same work. We mean your employees, regulators, contractors or other people. This is contingent on the type of your project.
This program is an ideal solution for those, who used to keep the information in one place. Except for the above-mentioned features, you'll also have a chance to add various contacts, images, videos, receipts or other crucially important information.
The most significant thing is that all expenses are also kept in one program, everything is calculated automatically. It provides you with the information about your budget and you'll see whether it is enough or not. Lots of tools give you a chance to calculate all activities.
Developers of Merlin Project Express created a powerful program for those users, who wish to keep a check on any type of activities and don't want to jump between various programs. It saves your time, calculates all expenses and allows you to monitor the work of other employees.
Disclosure: As an Amazon Associate, I earn from qualifying purchases. The commission help keep the rest of my content free, so thank you!