This is a Sponsored post written by me on behalf of Makism. All opinions are 100% mine.
3D printers are expected to flourish in 2014 and Makism 3D are entering the market with their high quality 3D printers for both professionals and normal users.
Earlier last month, Makism 3D Corp, a Nevada 3D printer manufacturer, acquired Cambridge, UK based Umicron and they introduced 3D printers called Wideboy. Unlike other products, the Wideboy printers are mid-range personal desktop 3D printer for consumers, low-cost professional and education markets. They are ready to use after unboxing, we don't need any complicated setup process. Below is product image of the printer, it looks quite modern and futuristic, huh?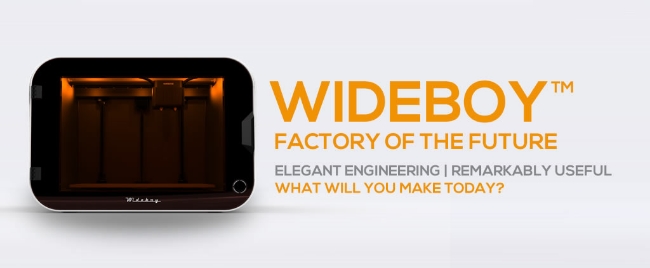 It is just easy as when you print a document from an inkjet printer. The stylish Makism 3D Printers features professional grade features such as fully enclosed injection molded design, user-friendly interface, dual all-metal extruders, temperature controlled build environment, a stabilized build chamber, bio-compatible extruder using syringe based methods, professional grade laser sintering device and 3D scanning applications and integrations. The product bring some advantages like fully enclosed injection molded design, temperature controlled print environment, user-friendly interface, fast warm-up, compatibility with high temperature thermoplastics, high quality, bespoke components, dual extrusion, 3 year warranty, support and returns infrastructure, planned certification – CE and FCC, and design for manufacture.
The printers are designed with elegant engineering that allows a wider variety of 3D printing applications. Therefore, we can now create high quality 3D copies easily for work, school, or at home.
You can check out other Makism 3D Products on their official website.
Disclosure: As an Amazon Associate, I earn from qualifying purchases. The commission help keep the rest of my content free, so thank you!