Regardless of whether you travel a lot to foreign countries or you've been placed overseas by your employer, you will always need to stay in touch with your family, friends and your business colleagues.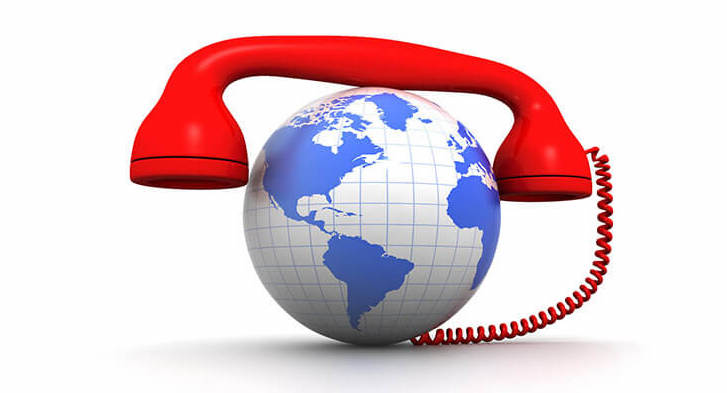 Previously, making international calls from your phone was an exorbitant affair but thanks to the advancements in technology, it is not so any longer. With the innovation of calling cards, it has become easier and cheaper to stay in touch with your loved ones from abroad.
You can purchase prepaid phone cards in lieu of a flat fee and with that, you could make long-distance calls. The cards will offer you a specific call time or call minute and you can keep talking till you exhaust that call time balance. You have to call the access number which is usually a toll-free number and then a voice will prompt you to dial the PIN which is mentioned on the card. After this, you can dial your destination number and speak in peace.
Buying a prepaid calling card – What to watch out for?
It is not an easy task when you think of buying a prepaid phone card as you require getting a grip on all the fees, the instructions, the terms and conditions so that you're not duped later on by the company. Here are a few things you should never forget:
Don't ever forget to go through the fine print of the calling card which is mentioned at the back side of the card. All the limitations and conditions are mentioned here and hence they shouldn't be avoided.
Know whether or not the free minutes that are advertised are applicable just to a single call or they can be utilized for several calls.
Try to inquire about the rates on the specific phone card that you're using and all the fees which can be assessed by the card. Will you be charged for a disconnected call or a will they charge you 'hang-up' fees? Do you have to pay anything like maintenance fees? These should be enquired before finalizing the deal.
Watch out for the toll-free number which is the number of the customer care representatives and ensure you're not charged for making this call.
What is the expiry date of the card? It is only when you know this that you will avoid losing all those unused minutes.
Take recommendations from your family and friends to get the names of the best companies which sell such calling cards at the best possible rates.
Few complaints which users make about calling cards
As we know there are benefits and pitfalls of everything, prepaid calling cards are also not an exception. Here are few of the most common complaints that you will find about them.
PINs and access numbers aren't working
Access numbers or service numbers are always giving a busy tone
Rates don't match with what was advertised and certain undisclosed charges are being charged
Card issuers, all of a sudden, wind up their business and the people are left with cards that stop working
Post-call fees are being deducted once a call is completed and this too is an undisclosed charge
Maintenance fees deducted post a call at definite intervals
Cards even charge for a call that couldn't connect
Hence, before you buy yourself a prepaid calling card, make sure you keep in mind the above-listed points so that you can remain careful about how you're being charged.
Disclosure: We might earn commission from qualifying purchases. The commission help keep the rest of my content free, so thank you!