IDE and SATA are two interfaces used to connect storage devices (such as hard drives) to a computer's system bus. SATA is an abbreviation for Serial Advanced Technology Attachment (or Serial ATA), whereas IDE is often known as Parallel ATA or PATA. SATA is a newer standard that is faster than PATA (IDE) drives. For long years, ATA was the most widely used and least expensive interface for this application. However, by the start of 2007, SATA had largely supplanted IDE in all new systems.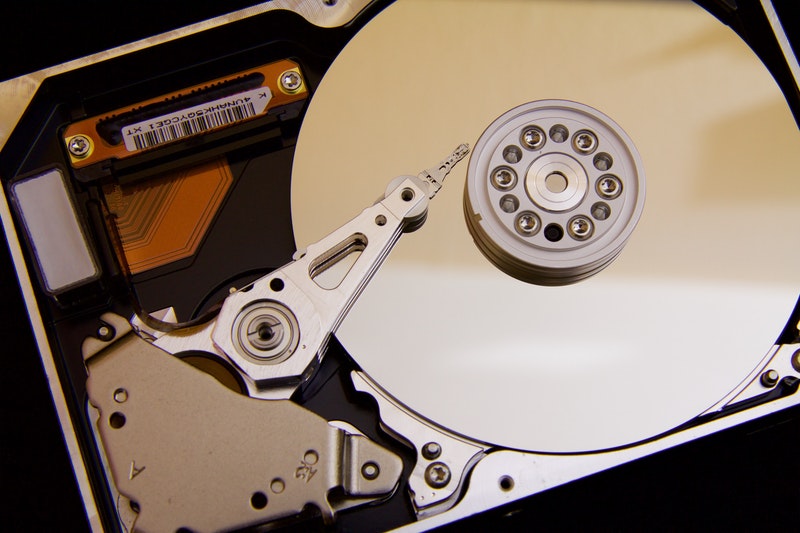 When we talked to gadgets expert from Tekeurope, he said, "The main difference between IDE and SATA is that IDE connects the storage device to the computer bus in a parallel manner. In contrast, SATA connects the storage device to the computer bus in a serial way."
IDE cables are more costly and bulkier. They offer a maximum data transfer rate of 133MB/s. SATA cables, on the other hand, are smaller, thinner, and easier to manage. The maximum data transfer rate for SATA is 6GB/s. SATA is a standard used by modern hard drives and solid-state drives.
What Is IDE?
The IDE is an interface standard presented in 1986. It connects storage devices to the computer, such as hard disks (HDD), solid-state drives (SSD), and CD/DVD drives. Data transmission speeds in IDE range from 100 to 133 MB/s. A parallel connector is what it is. It has a slower response time and does not support hot-plugging. It's a concept from the past.
What is SATA?
SATA stands for Serial Advanced Technology Attachment, introduced in 2003. It connects the computer's hard drives, Solid State Drives (SSDs), and CD/DVD drives. Data transfer speeds for SATA I and SATA II are 150 MB/s and 300 MB/s, respectively. A serial connector is what it is. With the support of hot plugging, it provides a speedier performance. It's a more modern concept. SATA cables are superior to IDE ones.
Difference Between SATA and IDE Hard Drives
Cables and Connectors
Hard drives require two cables/connections: one for data and one for power. Parallel ATA allows for data cable lengths of up to 18 in (457 mm), whereas SATA provides cable lengths of up to 1 m. (3.28 ft). eSATA cables can be up to 2 meters in length.
The IDE interface consists of a 40-pin connection coupled to a ribbon cable. They later introduced 80-pin connectors. In a 40-pin connector, the connectors are black. However, an 80-pin connector comes in three colours: blue – controller, grey-slave drive, and black-master drive. Each cable contains two or three connectors, one to the interface that connects to the computer system (motherboard) and the others to the drives.
Each end of the SATA cable features an 8 mm wide wafer connector, with a 7-pin connector, three grounds, and four active data lines in two pairs. Serial ATA eliminates Master/Slave situations by allowing only one drive to be attached.
Data Transfer Speed
The IDE data transfer rate ranges from 5MB/s to 133MB/s (ATA100/133). With a speed of 133 MB/s, the parallel wire transfer mode hit its maximum.
In terms of speed, SATA picked up where ATA left off. SATA's first generation was 1.2 Gbit/s (150 MB/s; note that MB and Gb refer to megabytes and gigabits, respectively), equivalent to PATA/133. The third generation of SATA (3.0) 6 Gbit/s (600 MB/s) hard drives and motherboards (released on May 27, 2009) are currently in use.
Integrated Motherboards and Adapters
You can get integrated motherboards that support both SATA and IDE hard drives. However, you may use only one of the two at a time, and neither can be used simultaneously. Adapters that allow an IDE drive with a SATA motherboard and vice versa are also available. These IDE/SATA adapters hide the underlying hard drive and imitate its operation to fit the motherboard's expectations.
Variants
SATA is offered in two variants: eSATA and eSATAp. eSATA is intended for use with external devices. eSATA is unable to transfer power from the motherboard to the hard drive. eSATAp drives were introduced to overcome this constraint. The eSATAp port combines the advantages of eSATA (high speed) and USB (compatibility) into a single connector.
Power Consumption
In the desktop form factor, PATA (IDE) drives require 5 volts and 12 volts.SATA drives work with 5 and 12 volts, although they can also work with 3 volts. However, almost all modern hard disks do not use the 3.3 V line.
Master/Slave Configuration
The master/slave configuration (officially, device 0 and device 1) used in IDE drives has also been replaced by SATA. When using PATA (IDE) to connect two hard drives to the same channel, one must be designated as the master and the other one as the slave. In terms of hardware, this generally entailed selecting the appropriate jumper values.
However, because the SATA bus is a serial point-to-point bus, each channel can only have one device attached to it. SATA drives can be connected to the motherboard through many ports, and the BIOS settings control which drives is used to boot.
Disclosure: As an Amazon Associate, I earn from qualifying purchases. The commission help keep the rest of my content free, so thank you!